Preventing Loneliness and Isolation for Seniors
Did you know having dinner with a friend can extend your life?
Preventing Loneliness and Isolation for Seniors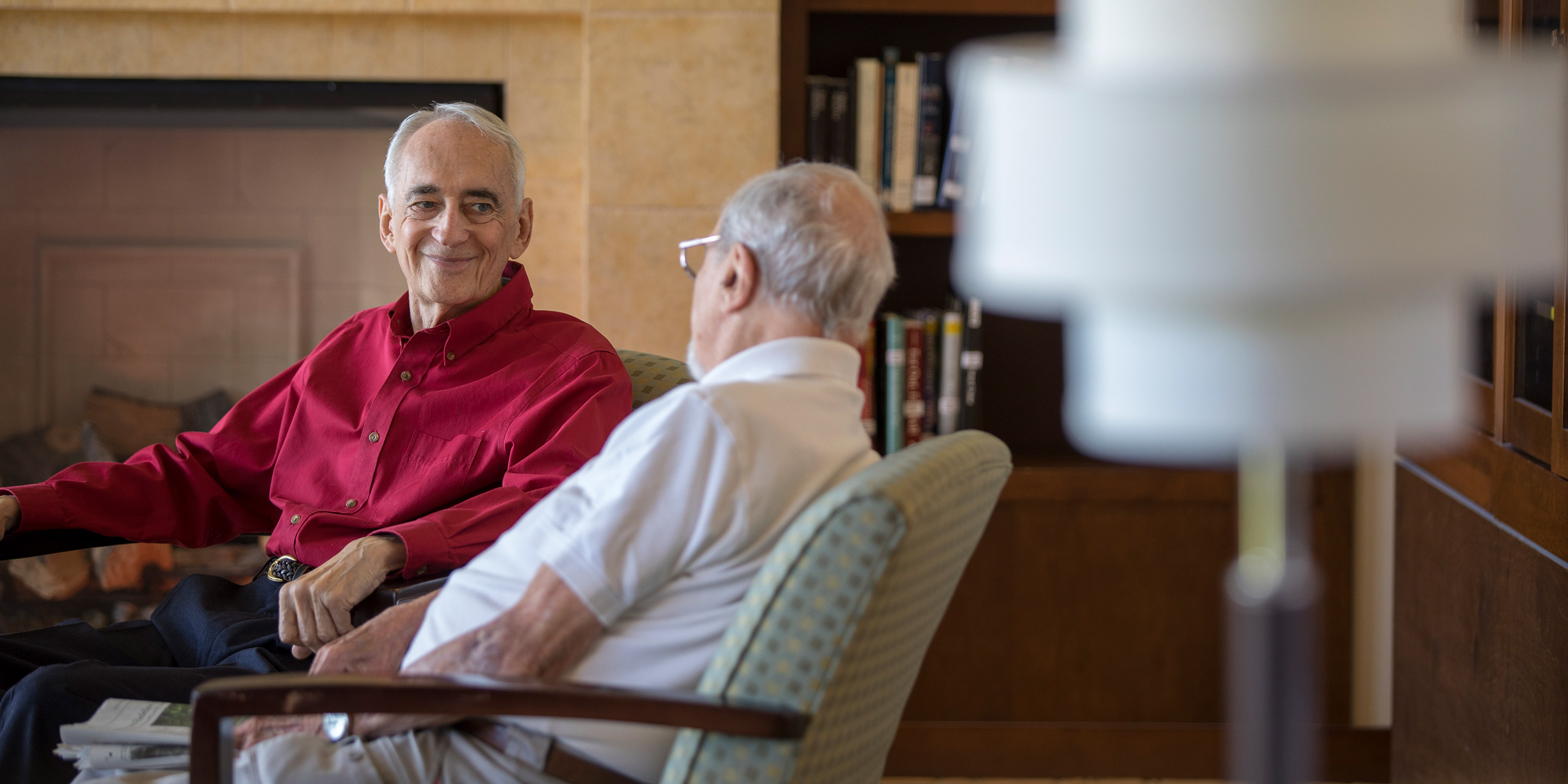 When winter weather hits us with cold and icy conditions, it's no surprise that many of us can feel isolated or lonely. What may be surprising is that social isolation and loneliness can have negative health consequences, especially for older adults.
Recent National Institute for Aging research has linked social isolation and loneliness to higher risks for a variety of diseases and conditions, including heart disease, depression, cognitive decline, and Alzheimer's disease. In fact, some research suggests that chronic loneliness may shorten life expectancy just as much as smoking.
So what should you do if you sense a friend or parent is feeling lonely? A good place to start is the root cause, if you can unearth it. For example, a hearing impairment may be the reason. Not being able to hear can make the person avoid social situations. Helping your friend or parent choose a hearing aid may be just the solution.
"Another common cause of loneliness, especially in the winter months, is a lack of transportation," according to Shana Sklar, community care advisor at Hebrew SeniorLife's NewBridge on the Charles, in Dedham, Massachusetts. "Perhaps the individual is not able to drive anymore, or doesn't want to when the roads could be icy. Suggesting a senior van or even a car app might enable the person to get out of the house, and fight the social isolation that can lead to loneliness," says Sklar.
"We try to do something about our residents' social isolation," adds Sklar. "Attending movies or lectures is great, but we also try to add programs where residents can interact with each other." She was surprised to find out from several residents that "weekends are the loneliest time," and as a result, initiated a once-a-month Saturday coffee hour in the afternoon.
For older adults, major transitions such as losing a spouse or moving from a long-time home and neighborhood, can trigger social isolation and loneliness. "Acknowledging the loss – and talking about it – is actually the first step to conquering the loneliness that can accompany a transition," says Sklar. "My advice is to try to find ways to connect with people. Try to find an activity or program that has meaning to you."
Loneliness doesn't always have to be negative. Sometimes it can be the motivation we need to find a way to connect with people, perhaps over a shared interest. Or perhaps knowing that it's good for our health will be just the motivation we need to text a friend and schedule that dinner together.
Senior living communities like NewBridge on the Charles, Orchard Cove in Canton, and others operated by Hebrew SeniorLife offer socialization, programming, and activities that can combat isolation and promote connection. Learn more about Hebrew SeniorLife's independent living communities. 
 
Blog Topics
Learn More
At NewBridge on the Charles in Dedham, MA, we offer a full schedule of cultural, social, and wellness programming, allowing individuals to tap into all their interests, existing or new.