What is Adult Day Health?
What is Adult Day Health?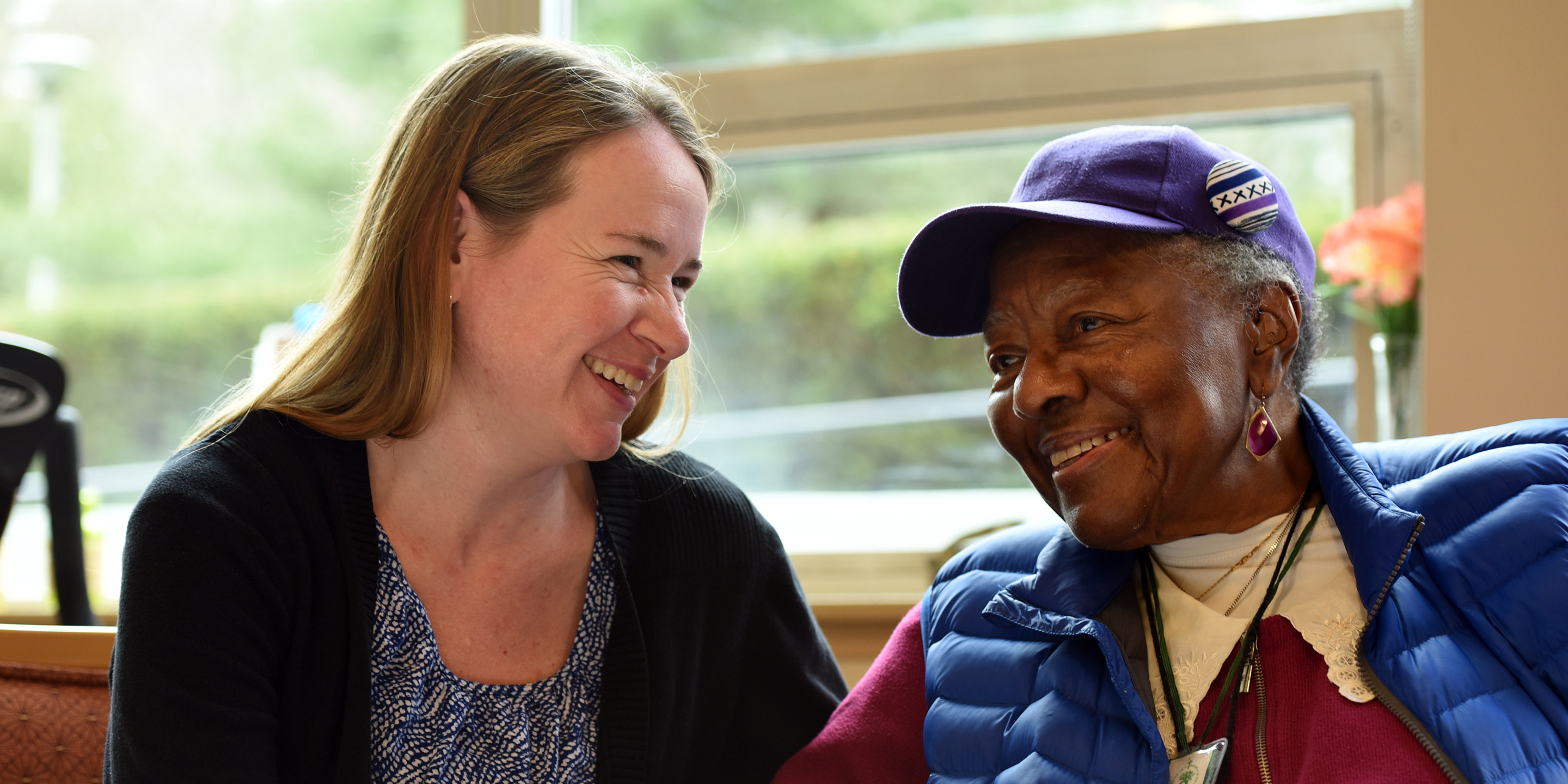 Caring for an aging loved one at home can be challenging. Whether a senior wants to "age in place" or isn't ready for nursing home care, many families can struggle with making sure their loved one has the right social and medical supports while still maintaining work and other obligations.
One resource that many families might not know about is adult day health which provides seniors and older adults a place to go for care and companionship throughout the day. Many programs offer support for a wide range of medical and social needs and play a critical role in respite care. It gives caregivers time to go to work or handle personal business.
Many programs offer health care services to seniors and adults with various disabilities, Alzheimer's or other dementias. Typically, adult day health services include supervision, recreation, and social activities, meals, and varying levels of medical services.
Hebrew SeniorLife (HSL) has been providing adult day health in the Greater Boston area for more than 25 years at its two locations in Boston and Brighton. Licensed by the Massachusetts Department of Public Health, HSL's adult day health programs, Great Days for Seniors, are each staffed by a full-time nurse, a social worker, and recreation specialists. Participants can explore their interests and hobbies or learn new skills and knowledge.
An adult day health program may help extend your loved one's ability to live at home and postpone moving to a long-term care facility. If your loved one has dementia, for example, they might be able to enjoy music, participate in activities that provide cognitive stimulation, and be surrounded by friends. Beyond providing social opportunities, an adult day health program can serve as a safe and familiar place for your loved one to receive health services. For example, participants at Great Days for Seniors have access to physical, occupational, and speech therapies, along with personal care.
"Caregiver burnout is a serious issue," said Suzie Kaytis, LICSW, Program Director. "Many family members of our participants find tremendous relief in knowing they can work, run errands, or maintain a social life while their loved one is safe and having their own community experiences."
Joseph, a Newton resident, has been participating in Great Days for Seniors at Hebrew Rehabilitation Center in Boston for two months but his wife attended for seven years. "This place is very inclusive and I love being here," Joseph said as he talked with his friends. "Everyone is very accommodating and it puts a smile on my face to be able to come here every day."
Different adult day health programs may have different specialties or unique offerings. As part of its commitment to caring for seniors in their native language, Hebrew Rehabilitation Center opened the first bilingual Russian-English adult day health program in Massachusetts in 1999. Several years ago, the program started to serve the Chinese community. Now, staff members speak Russian, Mandarin, Cantonese, and English.
"Each adult day health program has its personality," said Suzie Kaytis. "One thing is for certain—our programs both have a warm, family-like feeling," she said.
Most adult day health programs run Monday through Friday but some offer evening and weekend hours plus transportation.
Wondering if adult day health might be right for you? Learn more, take a tour, or come for a guest visit.

 
Blog Topics
Learn More
Hebrew SeniorLife's Great Days for Seniors offers community-based respite care with daily programs, onsite nursing care, nutritious meals, and rehabilitation services.