Maybe it was their smiling faces on the sidelines—cheering you on at Little League. Or the late nights they spent helping you with those term papers. But one thing is for sure: Your parents were there for you when you needed them. And as they age, we want to help you return the favor.
---
Latest Episode

Family Conversations and Aging: It's Complicated!
Host Tara Fleming interviews Hebrew SeniorLife's Lori Feldman, LICSW, about how family patterns and communication styles can impact our ability to help aging parents make decisions about care and senior living. The episode covers common themes, tips for connecting, and strategies for finding common ground around what matters most.

Lori Feldman, LICSW
Resident Support Advisor, NewBridge on the Charles
Prior to her position at NewBridge, she was a licensed clinical social worker at the Deanna and Sidney Wolk Center for Memory Health at Hebrew SeniorLife in Boston and the MaRPEH (Making Real Progress in Emotional Health) Care Manager at Center Communities of Brookline, the Simon C. Fireman Community, and the Jack Satter House. She received a bachelor's in psychology from Clark University and an MSW from Salem State University with a concentration in older adult/end-of-life care.
Listen Now
---
Living With Purpose, Pandemic or Not
On this episode we speak with two special guests about how seniors have found ways to connect and live meaningful lives in unexpected ways this past year, and how Hebrew SeniorLife's approach to senior living helps older adults focus on what matters most to them, even when the world is upside down.
Listen Now
---
One Size Does Not Fit All: Supporting Couples with Varying Care Needs
The continuing care retirement communities of Hebrew SeniorLife are known for helping individuals and couples maximize their mutual quality of life while also providing the health care and social support each individual needs. On this episode we'll discuss this common scenario with Aline Russotto, Executive Director of Orchard Cove in Canton, and Bob Tutnauer, a resident of NewBridge on the Charles in Dedham.
Listen Now
---
MEMORY MEETS CREATIVITY
In this episode, we explore the concept of art as medicine, and share ideas about easy ways anyone can use creative expression to engage with a parent with memory loss.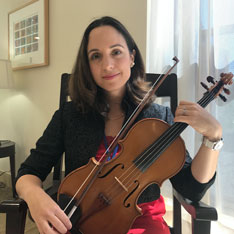 Leticia Prieto Alvarez
Therapeutic Program Manager, Memory Care Assisted Living, NewBridge on the Charles
Leticia Prieto Alvarez leads an interdisciplinary team of expressive therapists and program coordinators caring for seniors with memory loss and dementia. Leticia is a licensed mental health counselor with a master's degree in expressive art therapies from Lesley University and a master's degree in viola performance from the New England Conservatory. She is currently pursuing her doctorate in health sciences from Rey Juan Carlos University.
Listen Now
---
Long-Term Care as Life Enhancement
In this episode, we talk about long-term senior care, and some of the misconceptions that surround it. We'll help adult children get clarity on the options available.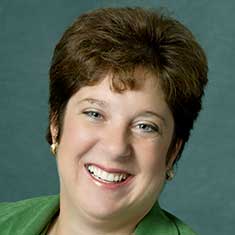 Tammy Retalic, RN
Chief Nursing Officer & Vice President, Patient Care Services
Tammy B. Retalic, MS, RN, is the Chief Nursing Officer and the Vice President of Patient Care Services for Hebrew SeniorLife in Boston. She has over 25 years of operational and clinical leadership experience in academic and community-based hospitals, post-acute care services, and education and training.
Listen Now
---
Memory Matters
In this episode, we explore memory loss. What's normal, what's not, and when to worry about your aging parents. From forgetting keys to wandering, we discuss how to figure out what's going on, and how to get help for the whole family.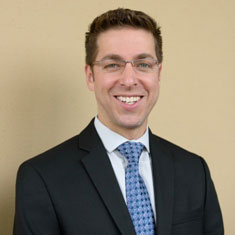 Dr. Gary Epstein-Lubow
Medical Director, Center for Memory Health at Hebrew SeniorLife
Dr. Epstein-Lubow is the medical director for the Hebrew SeniorLife's Center for Memory Health. He oversees the clinical services for individuals with dementia and related disorders through clinical care, education, advocacy, and research.
Listen Now
---
Starting the Conversation
In this episode, we'll discuss strategies for opening up conversations with your parents about aging, how adult children can really pay attention to what matters most to their parents, and how caregiving can help maximize quality of life as they define it.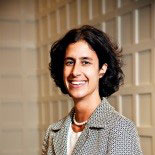 Aline Russotto
Executive Director at Orchard Cove
Aline has been with Orchard Cove since 1998. As Executive Director, she oversees all daily operations. She is the founder of the award-winning Vitalize 360SM program, which inspires seniors to make lifestyle changes for improved health and greater quality of life.
Listen Now
---
Not Thriving at Home
In this episode, we'll discuss how to respond when you notice an aging parent or other loved one not quite thriving at home, from services you can bring into the home to a variety of senior living and care options.
Catherine Oettinger, LICSW, MPH
Director of Community Life at Orchard Cove
Catherine has been with Orchard Cove since 2014—and has been part of the Hebrew SeniorLife family for much longer. In her role, she focuses on creating a vibrant and engaging community for the residents of Orchard Cove.
Listen Now
---
About the Podcast
Our new podcast, "There for Them," is a valuable resource for supporting your parents as they explore their next step in life. You'll get advice on everything from how to start that first conversation to how to make an informed decision together.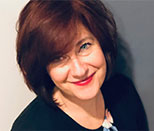 Tara Fleming-Caruso, MA, LMHC
Host
Collaborative Care Advisor at Hebrew SeniorLife
Tara has more than 25 years' experience in elder care. She currently serves as the collaborative care advisor for Hebrew SeniorLife's NewBridge on the Charles campus, making her an important resource for residents and their families.