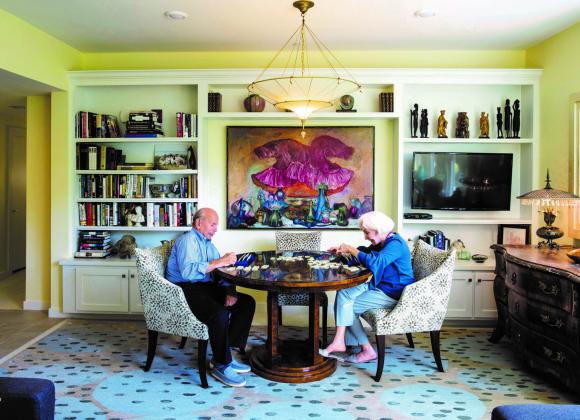 Why Now is a Good Time to Move to Senior Living
Many people might be wondering if it's safe to move to senior living and what the community experience will be like. Living in a community like NewBridge on the Charles has many advantages.
Read the blog post
27+
floor plans to choose from
1,000+
works of original art on display
500+
students participate in intergenerational programs each year
What People are saying about Hebrew SeniorLife
"We found a supportive community in NewBridge with an amazing amount of talent being shared with others."

"At NewBridge there's a spirit of cooperation, giving, and sharing - that's what community means."

"NewBridge is open, and it enables me to be open. If I want to take an art or craft class, I can do that. The people are wonderful and accepting. It's a place where I can explore."