Appropriate Use of Antipsychotics in Treatment of Patients with Dementia
Appropriate Use of Antipsychotics in Treatment of Patients with Dementia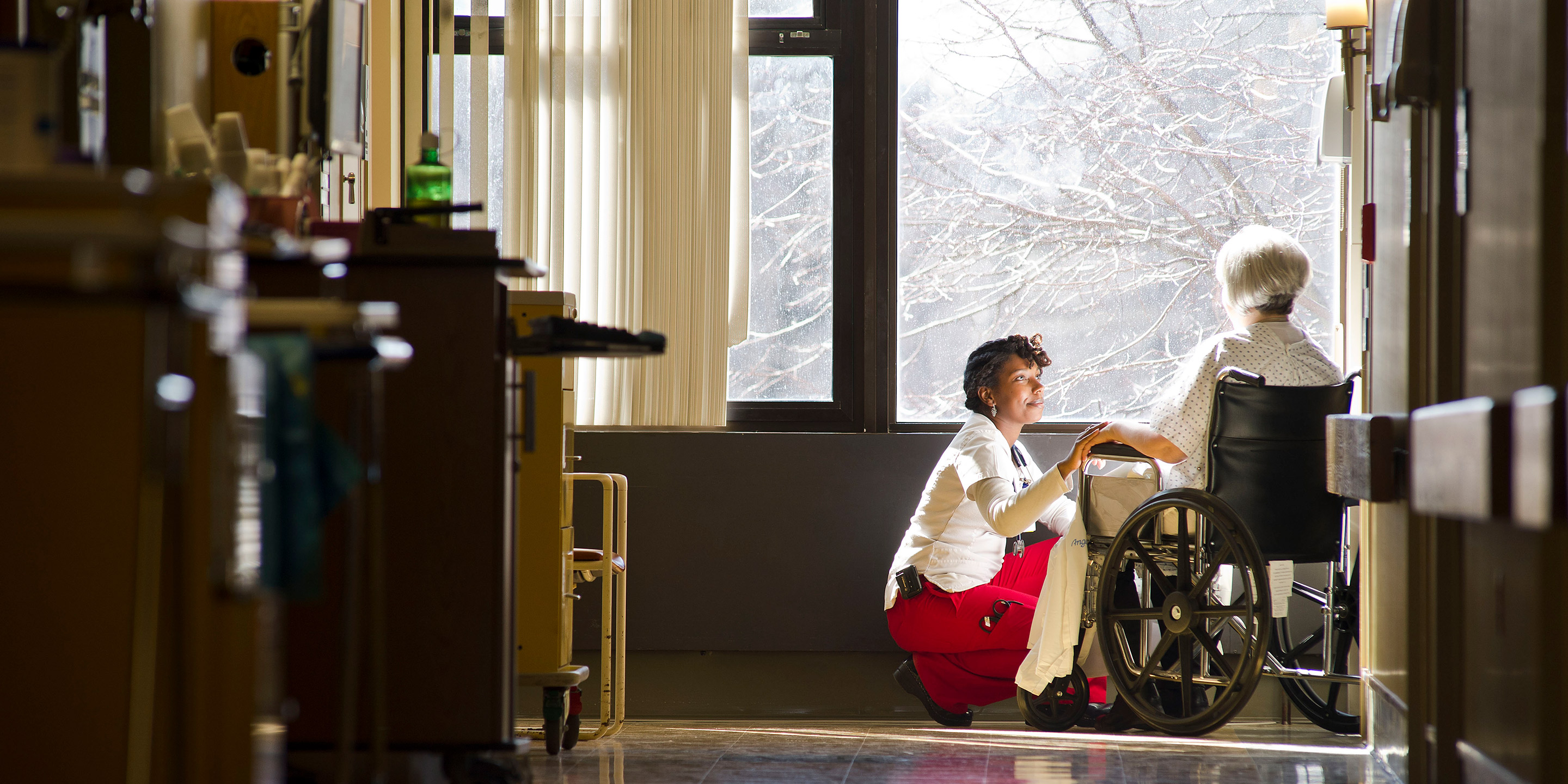 There is a growing body of evidence to suggest that antipsychotic medication is overprescribed for patients with dementia. Antipsychotic medications were created years ago to treat serious mental health conditions such as schizophrenia. Over time, these drugs came into use to treat dementia patients with symptoms that put them and others at risk, including physically aggressive behavior and wandering.
However, research shows these drugs are not effective for most dementia behaviors, and can cause unnecessary and sometimes dangerous side effects. Experts agree that all dementia patients on antipsychotics should have their medical plans reviewed, since some patients may benefit from either reducing or stopping the medication.
Over the last two years Hebrew Rehabilitation Center (HRC) has put an important project in place to reduce the use of antipsychotics in our long term chronic care patients with dementia. During this time, clinical teams, using a careful review process, successfully reduced antipsychotic use by 4.5%.
The antipsychotics reduction effort at HRC is part of a nationwide effort to review the appropriate use of these medications in the older adult population. HRC clinical teams of doctors, psychiatrists, nurse practitioners, nurses, and other professionals on each long term chronic care floor are thoroughly reviewing the care plan for each dementia patient on antipsychotics. Sometimes, the team will conclude that the medication is not providing a benefit to the patient.
When changes in medication are suggested by the team, the patient's health care proxy is told. If a reduction in medication is planned, the team works with families to help craft a plan that is person-centered, with a goal toward addressing a patient's needs which unmet, could be causing distressing behaviors. The vast majority of research findings state that behavioral symptoms such as agitation, wandering and shouting are typically caused by environmental factors.
Dementia care experts recommend modifying these factors, as opposed to masking the behavioral symptoms with an inappropriate medication. For example, if the care team knows what a patient's favorite foods are what comforts them, understands their schedules around activities of daily living, and offers life-enhancing activities such as music and art, it will help them provide a calmer setting for the patient. While there might be a medical reason to limit some choices, such as special diets, the team works to incorporate as many individual choices as possible.
We look forward to continued success with this important safety project and partnering with families to personalize care and comfort for our patients with dementia.
 
Blog Topics
Learn More
Hebrew Rehabilitation Center provides person-centered extended medical care in a homelike setting for patients with chronic illness. As a licensed long-term chronic care hospital, we provide higher-level, more comprehensive medical care to older adults than a traditional nursing home.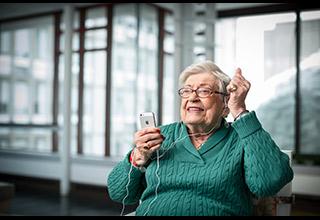 From our Wolk Center for Memory Health to our Adult Day Health program to Assisted Living to Memory Care Assisted Living, we offer a wide range of memory care services and support.