The Benefits of Palliative Care at Home
The Benefits of Palliative Care at Home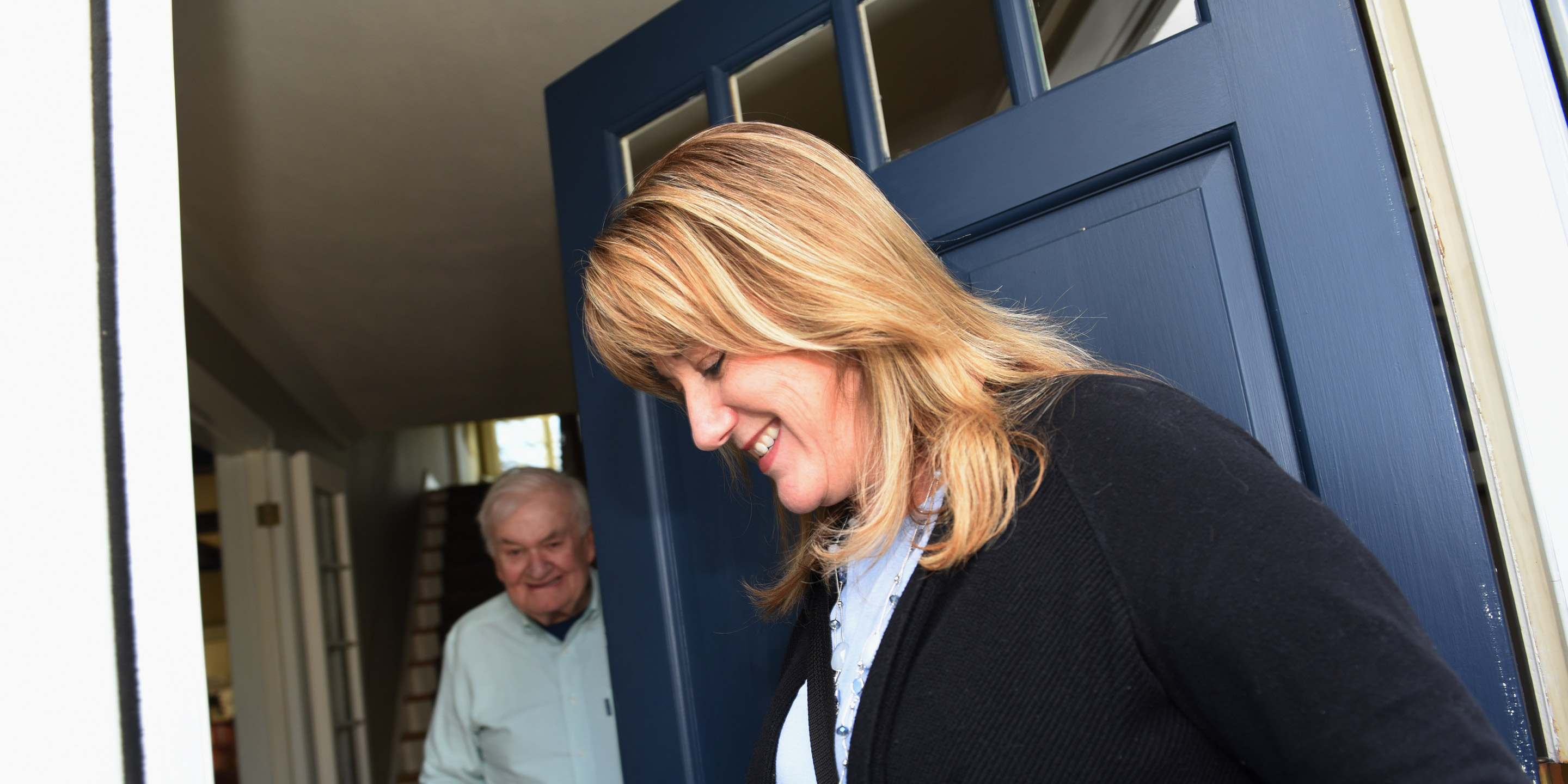 Hebrew SeniorLife has launched a palliative care program available through Hebrew SeniorLife Home Care. A question often asked is "What is palliative care?" and "How is it different from hospice care?"
Palliative care is delivered by a multi-disciplinary team and treats the "whole" patient by providing medical, psychological and spiritual care for people with chronic and/or serious disease. Its focus is on providing relief from the symptoms and stress of a seri­ous illness, and offering guidance for the patient and family.
Unlike hospice care, which is meant specifically for those in the final stages of life, palliative care is appropriate for any stage of illness, from the time of diagnosis until death – even if curative treatment is also being sought.
Because Hebrew SeniorLife's Home Care patients are on average 10-12 years older than state and national averages, we have developed particular expertise in the care of the oldest and frailest patients. 
For that reason, it made sense to offer this program for patients not ready for hospice care—yet not wanting to con­tinue to make multiple trips a month to the hospital. The goal of our home-based palliative care program is to fill a critical gap in the care of patients with chronic illness who want to prevent frequent hospitalizations and enjoy a better quality of life.
Because of the breadth of our continuum of care, which consists of an integrated system of senior living communities and health care services, we have become experts in managing transitions of care that may occur as patients' goals and/or needs for care change. Because providing palliative care inherently requires skill in engaging in sometimes difficult or challenging conversations, we are able to support families as they participate in these transitions and make decisions with their loved ones. 
Patients and families need to know there are options—that there are other ways to manage chronic illness with treatments beyond those focused primarily on curing disease or an acute illness.
Palliative services are available in several ways. 
Patients may receive this service while at the same time receiving home health care. In this instance the service is covered by Medicare part A as long as the patient meets criteria to receive home health care.
A physician can refer a patient for a home-based palliative care consult. When performed by a nurse practitioner this evaluation can be billed to Medicare Part B – out-patient Medicare.  
Even when we are able to bill Medicare Part B for basic palliative care services, it may make sense to loop in other services, complimentary therapy for example, which requires philanthropic support.
Palliative care delivered in the patient's home is sometimes the best choice for older patients and their families – offering care beyond cure.
 
Blog Topics
Learn More
Hebrew SeniorLife Hospice Care works to bring meaning and fulfillment during the final stage of life, in addition to providing comfort and management of symptoms related to a patient's illness.
Hebrew SeniorLife Home Health will send registered nurses and home health aides to your home to provide skilled care any time you need it.