Beyond Words: More Ways to Communicate with Someone with Dementia
By using all five senses, we can create a sensory experience to engage with someone with dementia.
Beyond Words: More Ways to Communicate with Someone with Dementia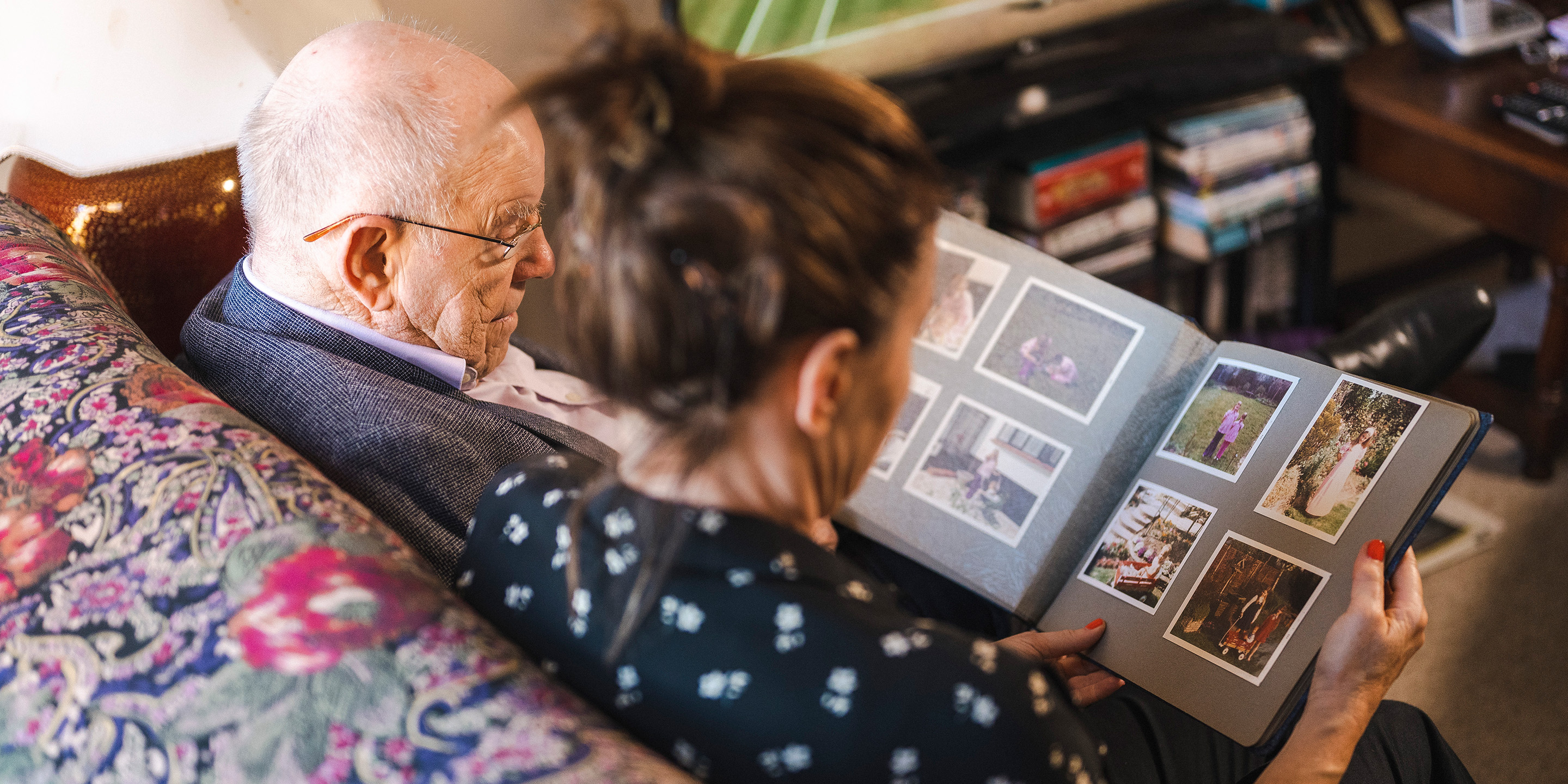 Communication is a fundamental aspect of human relationships and the way we all connect. All too often that communication breaks down as loved ones age and decline in health.  As we age, the prevalence and complexity of communication disorders increase with the onset of conditions that cause cognitive decline, including stroke and dementias such as Alzheimer's disease.
Jana Galvin, the community life leader at Hebrew Rehabilitation Center,  is very familiar with the challenges and opportunities of communicating with someone with dementia — a disease that targets language processing. She and her team of life enhancement experts use tools that stimulate the senses, which in turn, enhance communication in people who have difficulty with verbal communication and can help stimulate memories that people with dementia otherwise have trouble accessing.
"Using all five senses helps activate different regions of the brain in people with dementia, allowing them to access memories that they may not be able to easily recall" Jana explains. "Think of how the smell of warm chocolate chip cookies instantly brings you back to your mom making cookies after school. And it's well-established that music engages different brain pathways to access more memories."
Using all five senses can help you maintain or even strengthen ties with loved ones who are experiencing dementia. Here are some tips from Jana on ways you can deepen your bonds, stimulate memories, and connect on a deeper level.
Sensory Exploration: Communication Techniques for People with Dementia
Sight
Look at personal pictures that evoke shared memories and help keep your loved one connected with family and friends.
Read the newspaper/magazines/books/short stories to stimulate language use.
Look at pictures in an art book, which can be stimulating (bright colors, shapes, etc.) and encourage discussion.
Look at vintage pictures of everyday activities to elicit memories (travel, nature, holidays, children, etc).
Go for a stroll to take in the surrounding environment. 
Sound
Play music through portable devices to foster singing, movement (swaying, dancing, clapping), and relaxing together.
Create playlists of songs based on your loved one's interests.
Provide guided meditation to promote relaxation and breathing. 
Touch
Create a sensory board or box that contains a variety of materials, textures, and objects to engage your loved one.
Provide comforting touch (holding hands, rubbing back, brushing hair, hugging, etc.)
Provide props to support music listening and memory sharing. For example, play the Autumn Leaves song and bring real or fake leaves to touch.
Provide comforting items such as stuffed animals, dolls, and blankets.
Sit in the sun to feel its warmth on your skin. 
Smell
Offer scented lotions/essential oils/perfumes to provoke and share memories, for example, the aftershave cream that your father used to wear.
Scents can be tied in with touch through massage.
Take a walk outside or open the window for fresh air.
Taste
Bring a tasty snack or share a special meal with special treats to mark the seasons/holidays (mulled cider, homemade gingerbread cookies—homemade recipes awaken memories).
Select foods that awaken the senses (fresh fruit, ice cream, juice, chocolate, warm tea, ice cold beverage). Make sure you are aware of any dietary restrictions your loved one needs to follow, including any difficulty they may have with swallowing. 
Memory care options in the Boston area
Looking for more information on memory care in the Boston area? Hebrew SeniorLife offers a multitude of memory care services for people with dementia and their families, including outpatient care for diagnosing, treating, and managing memory loss; services that can be brought to you in the home, memory assisted living and long-term chronic care, and hospice. We also offer resources for families and people in different stages of memory concerns. Contact us today to learn more about how we can help.
Check out the interview that Sharon TV conducted with Jana Galvin on How to Communicate with Someone with Dementia.
Blog Topics
Learn More
Hebrew Rehabilitation Center provides person-centered extended medical care in a homelike setting for patients with chronic illness. As a licensed long-term chronic care hospital, we provide higher-level, more comprehensive medical care to older adults than a traditional nursing home.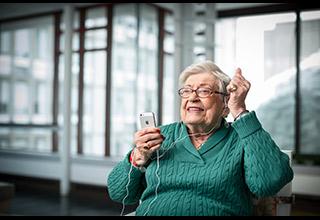 From our Wolk Center for Memory Health to our Adult Day Health program to Assisted Living to Memory Care Assisted Living, we offer a wide range of memory care services and support.