How Home Care Case Managers Integrate Care
How Home Care Case Managers Integrate Care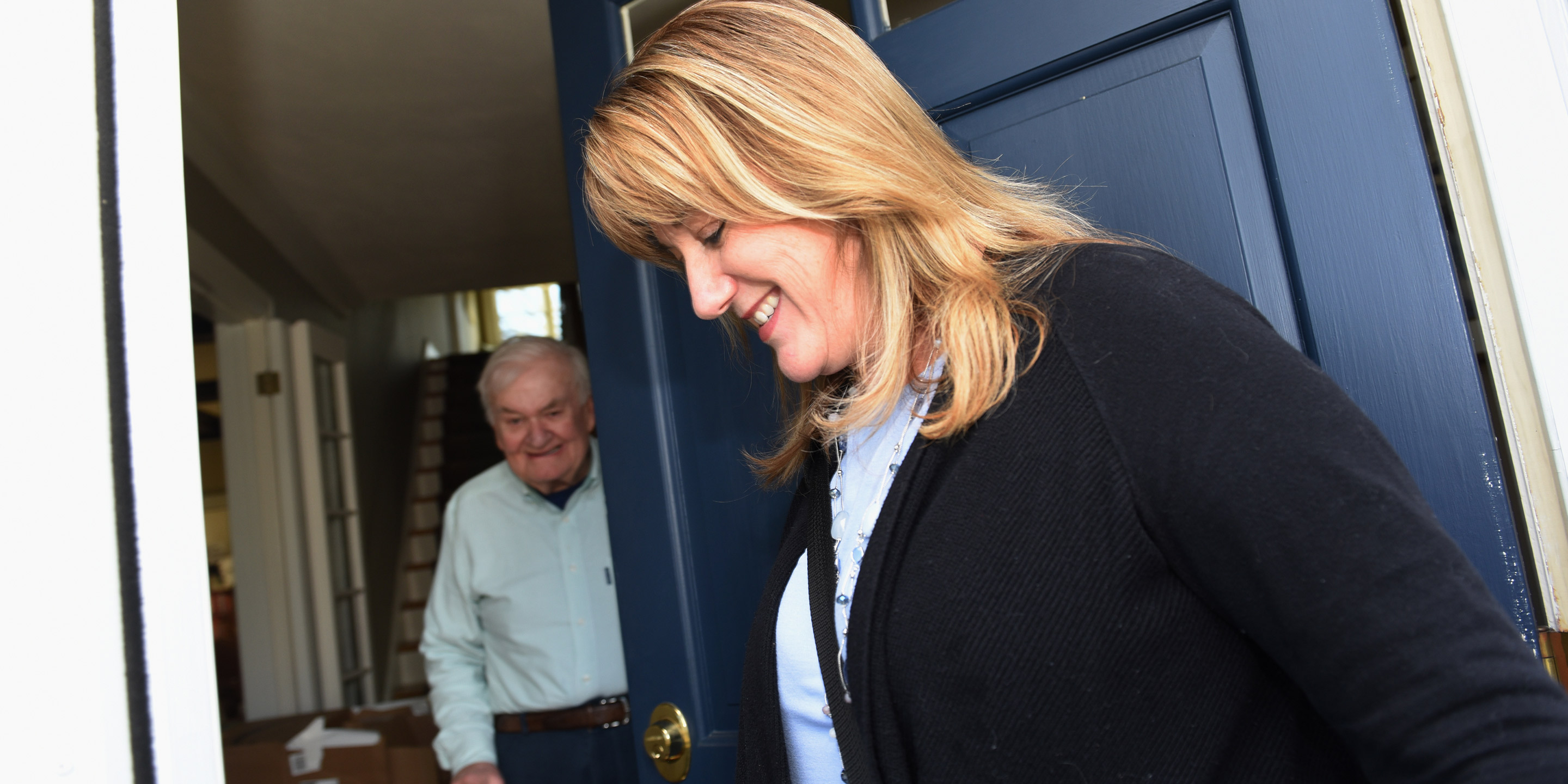 At Hebrew SeniorLife Home Care, when seniors are referred for visiting nurse services, they receive a registered nurse case manager to oversee and coordinate all their care.
Why is this important? The case manager develops a comprehensive plan, which might include transitions to other areas of service, during home care and afterwards. A patient might need physical therapy, occupational therapy, speech therapy, and home health aide services – and the nurse case manager helps coordinate all that.
When a patient is admitted to home care, the case manager monitors key statistics such as vital signs and weight, as well as medication adherence. This includes educating a patient about the medications they are prescribed —when and how to take them correctly. In addition, they are responsible for helping the patient develop personal short- and long-term goals toward recovery and wellness. This discussion can include others involved in the patient's care, such as a spouse or other family members and friends. As care progresses, the case manager may adjust the plan, if needed, to make sure the patient stays on track to recovery or to reach wellness goals.
As we all know, things can change. Either the phase of the illness may change, or after a surgical situation, there may be unanticipated complications that require intervention. The case manager would engage other specialty clinicians, such as our palliative care nurse practitioner for a patient with symptoms that were poorly controlled, or a wound nurse specialist for someone who developed an infection in a surgical wound.
What is unique about being a case manager in someone's home is that they are responsible for integrating not only the clinical information before them, but also the social information that they observe in the living situation. Is the gas on? Are bills piling up? Since we also have a social worker on the HSL Home Care team, the nurse case manager would enlist help if they've noticed anything that might interfere with the patient's recovery.
At Hebrew SeniorLife, our nurse case managers have ongoing access to internal educational opportunities as well as the latest research on caring for seniors through the Hinda and Arthur Marcus Institute for Aging Research. Innovations in care and new knowledge about aging are shared, giving our nurses opportunities to deepen their practice…and help our patients get well.
 
Blog Topics
Learn More
Hebrew SeniorLife Home Health will send registered nurses and home health aides to your home to provide skilled care any time you need it.