Medication Management in Assisted Living
How can you get help to keep track off all those important medications.
Medication Management in Assisted Living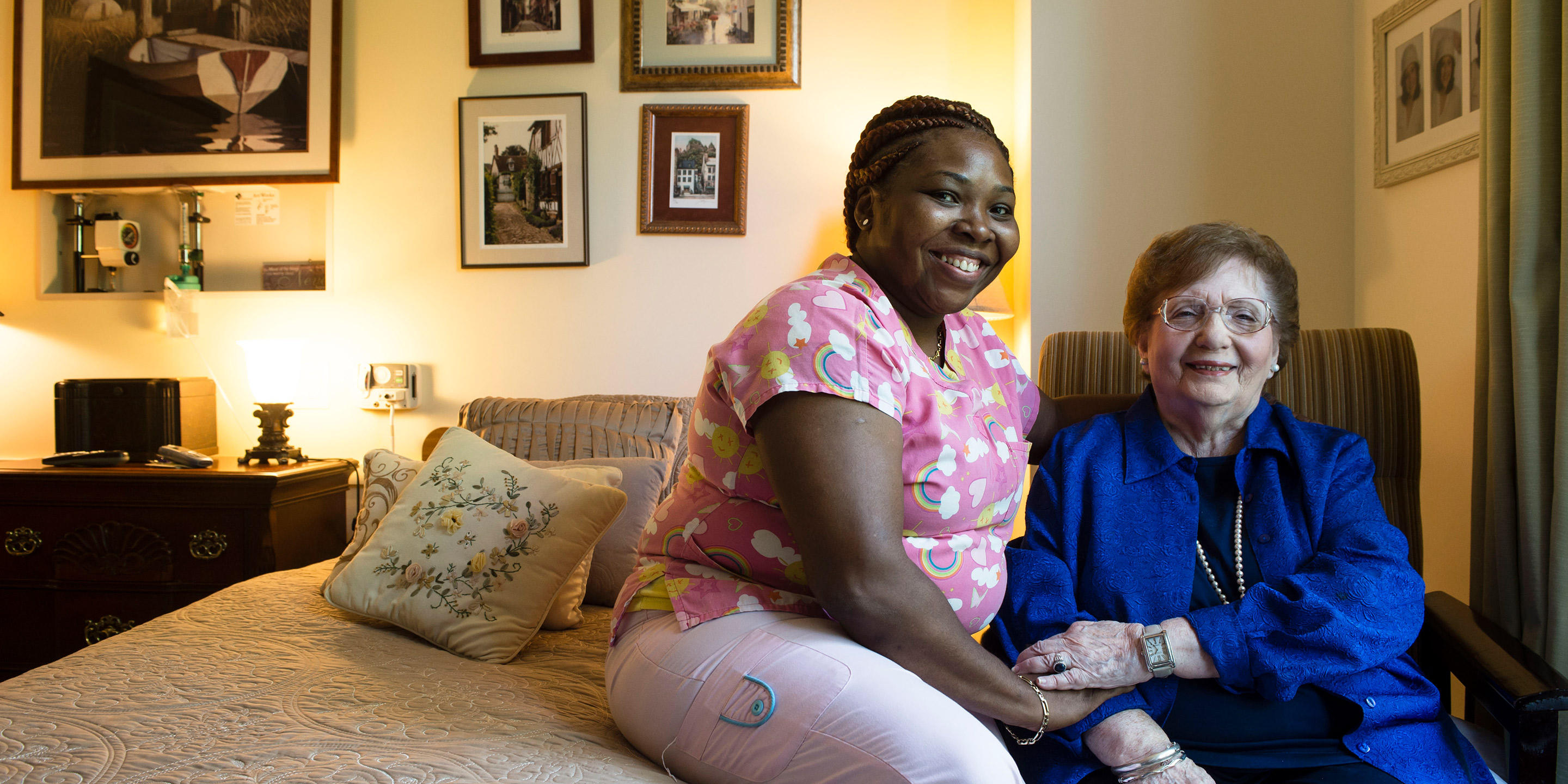 Medications are an effective way to manage many different medical conditions. However, if they are used incorrectly, medications can hurt rather than heal. Taking too much of one medication - even non-prescription medicines such as Tylenol - confusing one medication with another, taking a medicine with food when it should be taken on an empty stomach. These are a few of the common mistakes that lead to ineffectiveness, side effects, or overdosing.
The unfortunate reality is that the wisdom of age comes with a potential for health complications or chronic medical conditions which often leads to more medication. A 2013 study found that people ages 50-64 take an average of 19 prescriptions which increases to 29 for those 80 and older. The more medications a senior takes, the more room there is for error. 
When medications are taken incorrectly, serious, life-threatening harm may result. In medical terms, this would be described as an "adverse medical event." The Centers for Disease Control and Prevention (CDC) reports that adverse drug events cause approximately 1.3 million emergency department visits each year. Additionally, about 350,000 patients need to be admitted into a hospital for further treatment after those visits. 
It should be noted that an adverse drug event doesn't necessarily mean a drug overdose. Some medications may cause dizziness which can lead to a fall. Other reasons for emergency visits are delirium and changes in vital signs. These negative consequences can stem from harmful side effects created by particular drug combinations. Such antagonistic combinations can be a result of the "prescription cascade" phenomenon where new medications are prescribed to treat side effects of current medications.  
Oversight with medication management can help decrease errors. But sometimes a knock on the door or phone call reminder is not enough. It's easy to forget whether a medication was taken, misread a bottle, or take the wrong amount. Medication management for seniors by trained professionals can make a huge difference in a senior's quality of life and overall wellness. Assistance with medication is one of the benefits to living in an assisted living community like the one Hebrew SeniorLife offers at NewBridge on the Charles in Dedham.
No matter how effective a medication is, it will never work if it's not taken consistently and correctly. Keeping track of medications can be a real cognitive drain for people and prevent them from being able to relax and just enjoy their day. Simple reminders such as a phone call may not be enough to fully ensure that everything is taken as directed. With that in mind, here's what you need to know about the medication management programs offered by assisted living communities in the Commonwealth of Massachusetts:

Self-Administered Medication Management (SAMM)
In Massachusetts, where NewBridge on the Charles is located, all assisted living communities offer a level of medication management called Self Administered Medication Management, or SAMM. This program is somewhat limited, so it is important to understand what is included and what is not. 
Essentially, SAMM is a framework for ensuring that the resident takes their own medication as prescribed. SAMM is administered by a nursing assistant who has completed a Personal Care Service Training. The medications are kept in a secure box in the resident's apartment. According to the medication schedule, one of the direct caregiving staff members gets the medications out, hands them to the resident, watches the resident take the medication, and documents what has been taken and when. 
This record is one of the most important and useful parts of SAMM— providing residents and their families with peace of mind and doctors with more information. With an accurate record of what's been given and what's been taken, doctors can provide more effective medical care. For example, if a medication is not working, it will be because it's actually not working rather than because it wasn't being taken properly. 
The caregiver is also available to read the label of the medication and answer any questions. Beyond reading the tiny print of the label, a medical professional would also have advanced knowledge of how medications work and may be able to provide guidance beyond what is printed.
While SAMM is a useful program, it does have some limitations. Medications that need to be poured or measured would be considered dosing, which is not covered. If dosing or other forms of more direct assistance are required, those would be covered under a different program, such as the one covered in the next section.

Limited Medication Administration (LMA)
For those needing more direct assistance in administering medications such as squeezing an inhaler, releasing eye, nose, or ear drops, placing pills into the mouth, or applying a pain patch, then that would be covered under Limited Medication Administration or LMA. 
Like SAMM, the medications are kept in a secure location in the resident's apartment. A certified nurse can then access the medication and give it to the resident. One restriction of LMA is that it doesn't include any injections. 
This is an optional level of care in Massachusetts and may not be offered in every community. In some places where medication management is offered there is an additional fee. However, the assisted living community at NewBridge on the Charles includes both SAMM and LMA at no additional cost.

Advantages of SAMM and LMA
SAMM and LMA offer a wide range of advantages: 
Having medical professionals oversee the day to day activity of each senior under their care is an effective way to manage their overall health. Those professionals have an expertise in medications that an adult child or a spouse may not have. 
The staff  can act as a link between a primary care provider and the resident. As direct caregivers interact with residents every day, they observe their behaviors and track any changes in physical or mental health.
Creates a sense of security alleviating the concern that you mixed up pills or forgot to take them.
Creates peace of mind for family members and residents. Without having to worry about managing your own medications, it frees up mental space to just go about and enjoy life.  
Quite frankly, just having someone to help open those difficult medication containers is a valuable service in and of itself. 

Ready to consider assisted living?
The peace of mind that comes with effective medication management is just one of many benefits to assisted living. There's certainly a lot more to life then taking medications. If you're ready to consider a move to assisted living for yourself or a loved one, or just want to learn more about everything we offer, the team at NewBridge on the Charles is happy to answer your questions. Contact us online or at 781-234-9421.
Blog Topics
Learn More
NewBridge on the Charles Assisted Living in Dedham, MA offers the amenities of our stimulating community, plus help with activities of daily living so you can focus on what matters to you.