Traveling with Dementia: 14 Tips for a Smoother Road
Traveling with a partner who has memory loss can be daunting. Patricia Eichinger of the Wolk Center for Memory Health shares essential tips and tricks to help you navigate your trip with confidence.
Traveling with Dementia: 14 Tips for a Smoother Road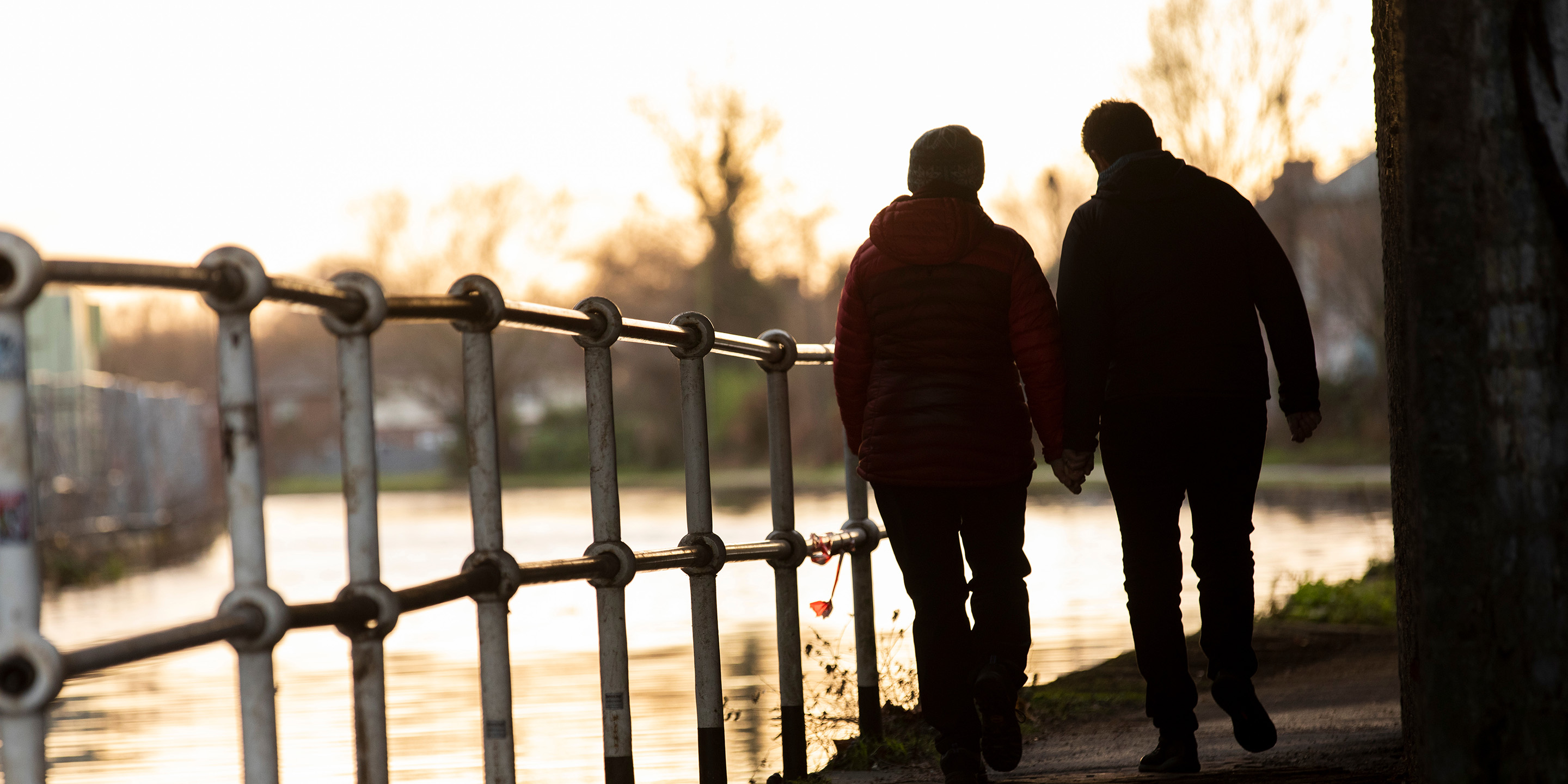 Traveling is a great way to enjoy new sights, meet diverse people, and have different experiences. Though going on a trip can be fun and enriching, the actual process of getting to where you are going can sometimes feel—rather less than beneficial. 
Navigating through crowds and traffic while trying to stay on schedule can be difficult even on the best days. Now consider traveling with someone who has dementia. For a person with neurocognitive issues, travel can be frightening, exhausting, anxiety-triggering, and downright unenjoyable.
Having dementia, however, does not mean a person cannot travel. With a little bit of forethought and research, you can still build great memories with your loved one as you visit friends and family or explore new places.  
As a social worker at the Deanna and Sidney Wolk Center for Memory Health, I often see people with dementia and offer guidance to them and their families. Traveling with a loved one diagnosed with a neurocognitive disorder requires planning out your route, anticipating detours, prioritizing needs, and setting realistic expectations. 
This guide can help you shape your travel plans around providing successful care for someone with dementia while you are traveling. Keep in mind that memory loss and dementia can affect people differently, so use your judgment about what will work for you and your loved one. 
Start small and plan ahead
First, you need to test how your loved one will respond to changes in the environment triggered by traveling and the accompanying stimulation. Start with a trial "staycation," a short, weekend trip to somewhere close to home.
The process of planning is the most important aspect of preparing for travel: Plan for the worst and hope for the best. 
There are many things to consider when traveling with someone with a neurocognitive disorder or dementia. Here are some, but certainly not all:
Discuss the trip beforehand with your loved one with dementia and provide a rough itinerary along with simple instructions about what they can expect to see and what the trip will require of them. You may need to answer the same questions, or explain details, more than once. You might consider waiting to tell your loved one about the trip until you have all the reservations and details in place or are closer to the date you are leaving, so as to avoid extra time for anxiety to build.
Enlist the assistance of a friend, family member, or paid caregiver to travel with you and your loved one. Providing care for someone with dementia is hard work so it's easier to share the responsibility. Unfortunately, you can't always count on the understanding and kindness of strangers. 
Purchase or print companion cards that can be passed discreetly to waiters, hotel staff, or other travelers to explain your loved one's circumstances. Being proactive can minimize any misunderstandings and help keep everything moving along smoothly. 
Research locations of family restrooms beforehand—in airports, train stations, or rest stops, to maximize your time and your ability to assist, as well as minimize the risk of your loved one wandering or becoming separated. For those traveling around Massachusetts, take a look at the accessibility information from the MBTA and Logan Airport.
Travel with snacks and research restaurants and take-out options ahead of time. It's easier to stave off hunger while you are actively traveling and then have a proper meal later in your room at the hotel or a restaurant you've already planned to visit. 
Carry printed copies of important documents such as your itinerary (flights, hotels), health history including any allergies, a list of medications, the name and contact info of doctors, and your insurance cards, emergency contacts, and any relevant legal papers (health care proxy, advance directives, power of attorney). 
Medications and a change of clothes should be packed in a carry-on bag, which should also contain snacks, comfort items, activity books, and small games. A similar bag should be carried on day trips and excursions.
Learn to recognize and anticipate precursors to agitated behaviors—overstimulation, loud environments, anxiety, or needs for rest, snacks, and toileting.
Be mindful about time changes and the impact on typical sun-downing behaviors. Schedule an adjustment day before engaging in large gatherings, outings, or sight-seeing.
Consider adding in buffer time when realistic. You certainly can't anticipate everything, so expect that things might take a little longer than you first thought. Plus, overscheduling can be overwhelming for someone with dementia.
Obtain and use a wander response system and be sure that identifying information with diagnosis and emergency contact info are on their person. You should also carry that information with you, including a recent photo, in case you are separated and/or you're incapacitated.
Purchase travel insurance and have alternate plans in case any part of your itinerary falls through or doesn't work like you anticipated. Be prepared to cut the trip short if your loved one is simply not coping well.
If flying, inform the airline of your travel companion's diagnosis; it may be best to book directly with your airline so they can make notes in their system. Three days before you travel, call the TSA helpline, TSA Cares, toll free at 1-855-787-2227 or email TSA-ContactCenter@tsa.dhs.gov to request extra assistance during the screening process.
If staying in a hotel, inform the front desk and management ahead of time of your loved one's diagnosis and notify any tour guides, bus lines, or cruise lines in the same way. If they are able to anticipate potential problem behaviors, they will be better able to manage them.
Does flying make dementia worse? 
At first glance, traveling by car or train seems to offer a more controlled and calm environment compared to the overstimulation of congested airports. However, the slower rate of land travel means more restroom and food stops, and—especially for trains—more stops at transportation hubs. Each stop is a new environment and a new opportunity to produce anxiety. Getting to your destination quickly with as few stops as possible is preferable: air travel is often the fastest way to travel, especially for longer distances. 
Set realistic expectations 
It won't be perfect…and that's perfectly okay.
These tips are meant to help you anticipate some of the challenges you might face and smooth the worst of the speedbumps. While everything may not go to plan, remember the important thing is being with each other—spending time with those we care about and care for. 
Memory care in Boston
At the Deanna and Sidney Wolk Center for Memory Health in Boston, we offer care for seniors with Alzheimer's disease and other forms of dementia, and for family members caring for a loved one with memory loss. We specialize in prevention of cognitive decline, early diagnosis, specific subtype diagnosis, ongoing care for managing dementia, and more.
If you'd like to schedule a visit for a memory assessment, treatment, or family support, we'd love to hear from you. Call us at 617-363-8600 or contact the Wolk Center online.
Blog Topics
Learn More
The Deanna and Sidney Wolk Center for Memory Health at Hebrew SeniorLife provides outpatient memory care services, in person and virtually, for people living with cognitive symptoms — and for their families and caregivers.