Five Expert Tips for Visiting Residents in Long-Term Care
Tips for Enjoyable Family Visits
Five Expert Tips for Visiting Residents in Long-Term Care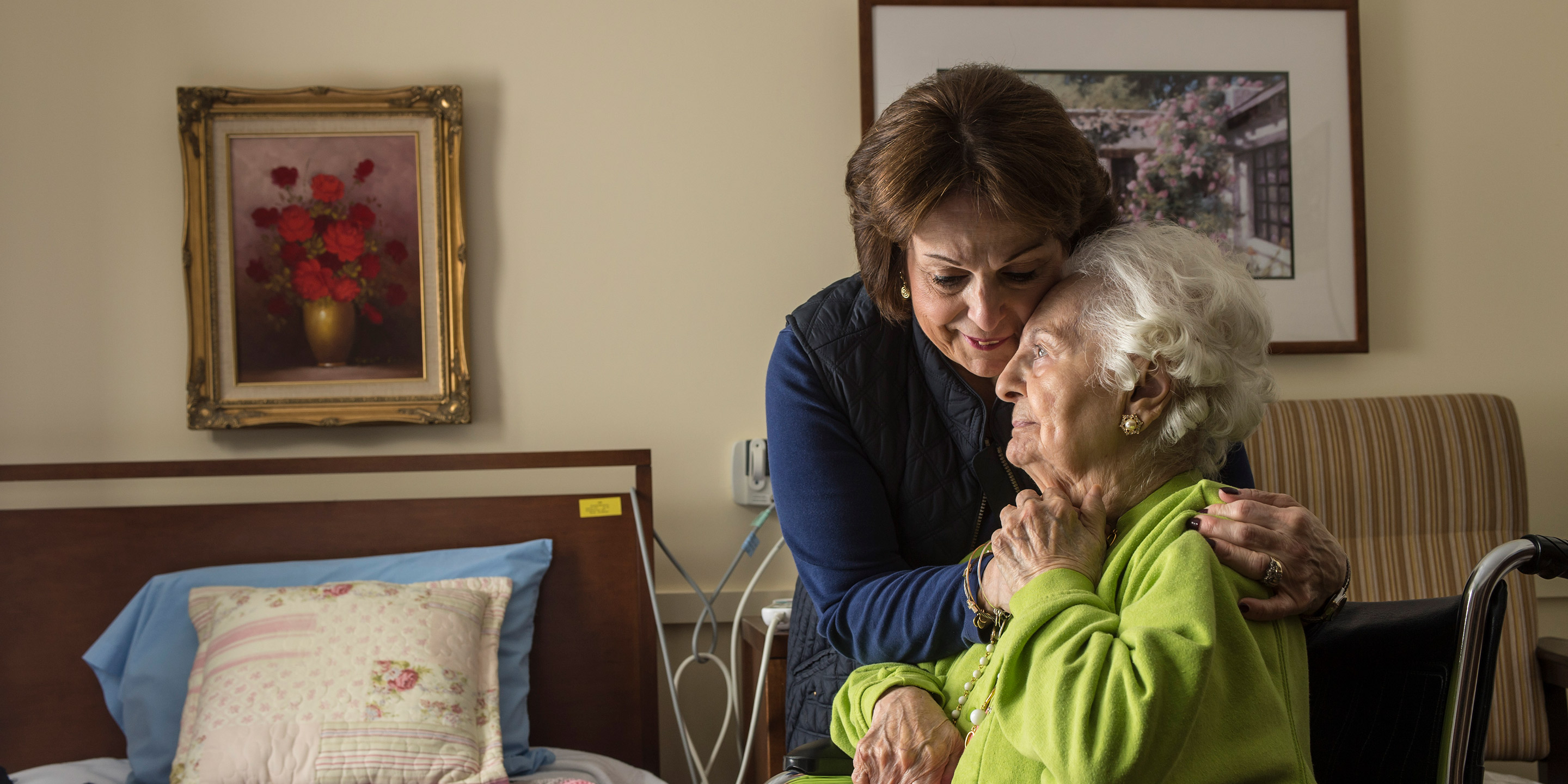 Visiting a loved one in a long-term chronic care program can be an opportunity to check in and reconnect, but it can also be stressful, especially when the situation is new and family members are still adjusting to the change.
We tell families that the most enjoyable visits are ones that don't have specific agendas. It's often best to let their loved ones take the lead and decide how they would like to spend the time together. For residents living with dementia, it's important for their visitors to embrace the moment and meet them where they are on that particular day.
Consider the following tips before your next visit:
Check in with staff when you arrive. This is not only for safety purposes, but an opportunity to be updated on your family member and learn what kind of day they are having. Staff members can also suggest activities or ways to spend your visit if you have any concerns.
Although you may have many questions for your loved one about their new setting, be aware that a visit focused on asking them may inadvertently create anxiety. Patients living with dementia can't easily recall information from the present and this can be a source of frustration, detracting from a pleasant visiting experience. 
Bringing an old photo with you can be a great way to spark memories and conversations about the past – something dementia patients can do easier than discussing the present. It can also be a great opportunity for family members to learn something new about their loved one and connect in an unexpected, but fun way.
A visit doesn't have to revolve around constant conversation. Bring a favorite book to read out loud together or watch a movie. Simple companionship can be just as enjoyable.
Don't hesitate to see their new community in action and accompany them to programs offered, such as dance or music therapy. It can a powerful experience for family members to see their loved ones thriving and one I highly recommend. 
 
Blog Topics
Learn More
Hebrew Rehabilitation Center provides person-centered extended medical care in a homelike setting for patients with chronic illness. As a licensed long-term chronic care hospital, we provide higher-level, more comprehensive medical care to older adults than a traditional nursing home.