7 Reasons Canton is a Great Place for Seniors
Nature, shops, restaurants, and more are all within minutes of Hebrew SeniorLife's Orchard Cove senior living community.
7 Reasons Canton is a Great Place for Seniors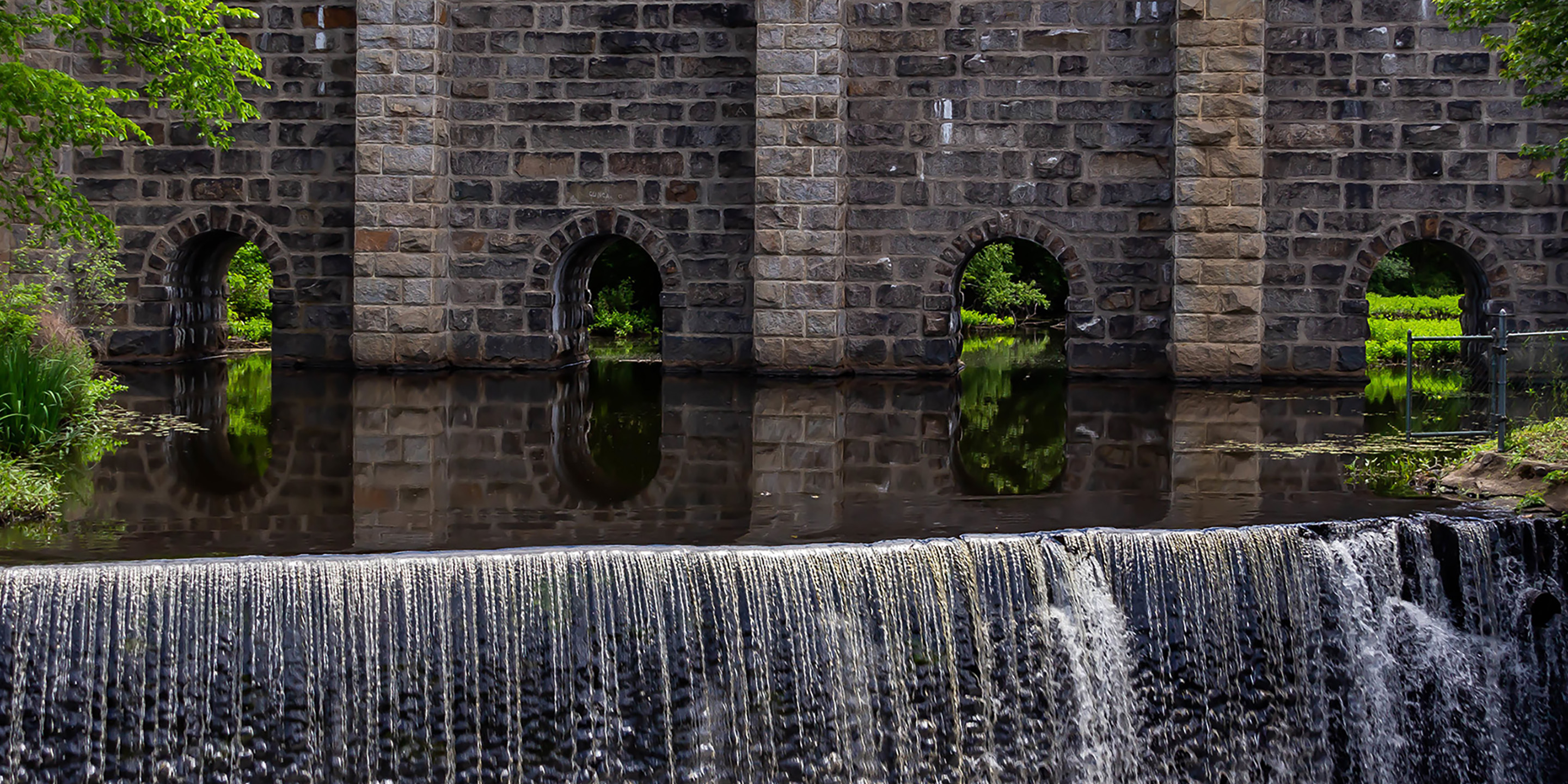 Hebrew SeniorLife's Orchard Cove community has an endless list of reasons why our residents love living there: a great variety of apartment styles,  a full array of wellness, exercise, social, and art programs, beautiful grounds with walking trails, gardens, a pool—I think you get the idea.
But did you know that the town of Canton, MA, where Orchard Cove is located, has an equal number of incredible opportunities for older adults? As any real estate agent will tell you, it's all about location, which is why our residents are very happy to be in Canton. Offering all sorts of nature trails, restaurants, interesting places, and fun events, there's a lot going on.
Here are some of the places and activities that our residents enjoy:
Nature 
The Blue Hills Reservation offers 125 miles of trails over 7,000 acres of varied terrain with birdwatching, swimming, and scenic views. Pequitside Farm has more walking trails, the Canton Conservation Community Gardens (although you can have a garden plot at Orchard Cove), and picnic areas. Located in the Canton Corner Historical District, Pequitside is listed on the National Park Service's National Register of Historic Places. It's also a great place to have an adventure with your pup (Orchard Cove is dog-friendly)!
The Trustees-managed Eleanor Cabot Bradley Estate is another historical location with 90 acres of fields, pastures, and woodlands complemented by elegant gardens surrounding a stately country house. The Estate hosts events throughout the year, including a winter lights display.
Great community events
The Canton Farmers Market featuring local farmers and artisans happens every Sunday—June through October. The annual Canton Road Race, which includes a 1-mile Senior Walk that many Orchard Cove residents participate in, has raised over $300,000 for a variety of local causes as well as scholarships for students at Canton High School and Blue Hills Regional Technical School. Humble brag: Orchard Cove sponsors both of those events… OK, guess that's really just plain bragging.
Central location
While there are plenty of things to do right in Canton, we'll admit that Boston, Cape Cod, and New Hampshire have some cool stuff going on too. Fortunately, Orchard Cove is located close to highways I-95 and I-93 so getting out to other places is easy. There are public transit options as well with a bus line and two commuter rail stops.
Local shops and restaurants
Cobbs Corner and the Village Shoppes are a popular shopping and dining attraction. (Orchard Cove runs a free regular shuttle there for residents.) 
Other restaurants in Canton include Northern Spy, The Alchemist Baker, and Thyme, —all accessible with a walkable downtown. Maxie's Deli and Trillium are great places to visit as well. And, the world-famous Crescent Ridge Dairy is just over the town line in Sharon, if you want to sample what National Geographic has twice called one of the 10 Best Ice Creams in the World.
History and Museums
In addition to some of the other places mentioned here, there's also the Mass Audubon Society's Museum of American Bird Art, the Canton Public Library (if you can't find what you need at Orchard Cove's resident-run library), as well as the Canton Historical Society. 
You can also visit the nation's first copper rolling mill at the "new" Paul Revere Heritage Site. Established in 1801, the copper sheets produced there were used on the dome of the Massachusetts State House as well as the famous U.S.S. Constitution also known as "Old Ironsides."
Golf
There are lots of public, private, and municipal courses like the Brookmeadow Country Club, Blue Hill Country Club, and the Ponkapoag Golf Course.
Council on Aging
In addition to all the services offered at Orchard Cove, Canton also has an active Council on Aging run by the Department of Elder and Human Services. They offer a variety of programming and support services at the Senior Center in town. 
The Canton area has so much to offer, supplementing the wide variety of programs and services already available at Orchard Cove. If you are interested in finding out more, or still aren't convinced that Orchard Cove is one of the best places to live, we would love to tell you more about it. Reach out to us for more info, or to schedule a tour.
Image Credit:
Bill Ilott, "Canton Viaduct, Canton, MA", June 13th 2020, via Flickr, licensed under CC BY-ND 2.0
Blog Topics
Learn More
Orchard Cove, in Canton, MA, offers living options that span the full continuum of care, including independent living. The community is bustling with activities, from life-long learning to entertainment.