Affordable Housing with Supports for the One in Five Over 65 in 2030
Affordable Housing with Supports for the One in Five Over 65 in 2030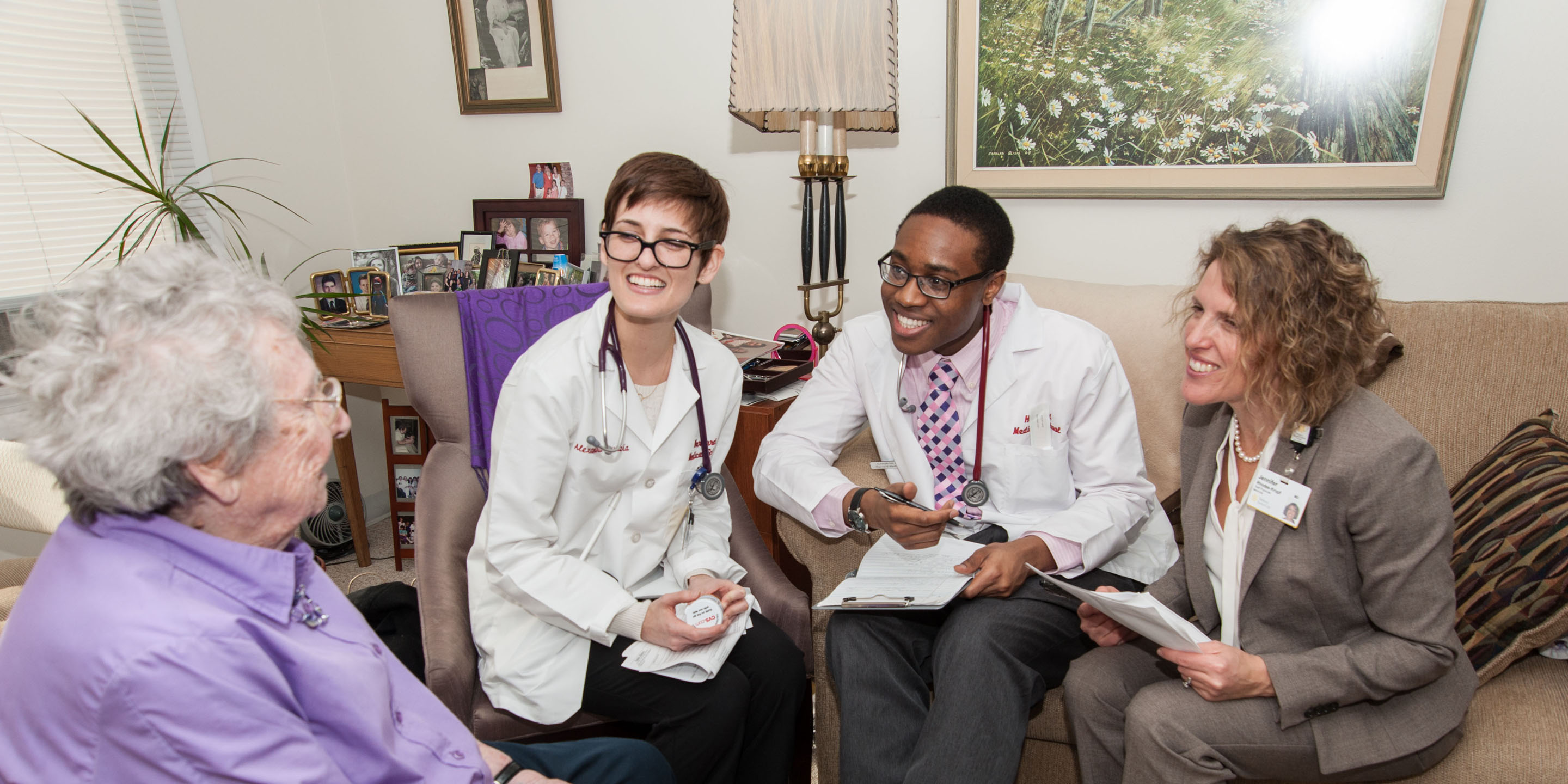 We've reached a global turning point:  According to the World Economic Forum, there are now for the first time more people over age 65 than under age 5. And in the U.S., the Census Bureau projects that by 2030 one in every five U.S. residents will be 65. With these data, the full impact of the growing number of older Americans on our economy, infrastructure, families and caregivers, is in sharp focus.
If we want older Americans to live their best lives today and tomorrow, senior housing and health care are priorities that demand attention. American health care and housing markets are unprepared to meet seniors' needs for affordability, accessibility, and supportive services, and the disconnects between them put many seniors at risk of premature institutionalization. Consider this:
Sixty five million older households require different types of housing to meet their needs and preferences. Affordable, accessible housing located in age-friendly communities and linked to health supports is particularly in short supply, according to the Harvard Joint Center on Housing Studies.
Just one percent of the existing housing stock includes all of the following features: single-floor living, doorways and hallways that can accommodate a wheelchair, zero-step entrances, lever-style door and faucet handles, and electrical controls that be reached from a wheelchair, according to Housing and Urban Development (HUD).
Not all seniors can afford to modify the homes they own; and for seniors who rent, such modifications may violate the terms of their rental agreement.
Current HUD congregate affordable housing facilities have waitlists that will take years to surmount.
And when congregate affordable housing is available, the shortage of support services often makes it woefully ineffective.
By 2040, up to a third of people over 65 will have moderate to severe functional limitations and will need long-term support and services (LTSS) in their homes, communities, or institutions.
Here at Hebrew SeniorLife, in the City of Boston, and in communities across Massachusetts, and even at the federal level, we see positive steps forward to counter these trends.
We see an increase in preventive care services that offer seniors assistance with daily tasks, and that's a great start. These preventive services increasingly include collaborations between non-traditional partners, such as private duty services, transportation providers, maintenance workers, post-acute care services, and others. Our own home and community based services touch more than 600 seniors daily through Home Care, Hospice Care, and community palliative care.
The City of Boston's recent announcement of a $26 million investment in affordable housing is also a step in the right direction to provide lower and middle income residents and seniors with a place to call home. The funding will preserve 290 affordable units across the city that will be restricted to households with low, moderate, and middle incomes of all ages.
In addition to this major investment in Boston, low-income housing tax credit programs spur investment designed to meet this growing need and supply gap. According to Mass.Gov, tax credits can be applied for buying or rehabbing existing buildings or the building of new ones. Leveraging tax credits guarantees a property will be affordable for at least 30 years. Over the last two years, we've leveraged tax credits to refurbish and remodel buildings on our campuses to ensure our seniors are enjoying their best life possible with optimal facilities, amenities, and services.
We're pleased to see HUD announce a notice of funding availability for $50 million in Section 202 funds. These are the first new senior housing construction funds since 2010. Historically, Section 202 funds were the largest production source for affordable senior housing, but that waned considerably. While the release of $50 million is a step in the right direction, we urge the federal government to revisit its obligation to support older adults with a deeper investment in Section 202 funding over the next several years.
We also see encouraging new models of affordable housing with supportive services. For example, our "R3 Initiative" – more formally known as "Right Care, Right Place, Right Time: Effectively Integrating Senior Care and Housing" – aims to measure the positive impact of integrating health care and affordable senior housing in the Greater Boston area. Embedded wellness teams and community organizations partner to support senior independence, prevent or reduce hospital and long-term care transfers, and maintain quality of life. Our Center Communities of Brookline, for example, includes a Harvard Medical School-affiliated medical practice, fitness center, transportation, social workers, and more. The goal is to clearly demonstrate a best-practice model that redefines and integrates senior affordable housing and health care for the overall benefit of seniors, with an eye toward creating a sustainable, replicable national model that improves quality of care and reduces costs.
It is time to amplify solutions for senior housing with supports. With the demographic shift that is already in process – one in five as retirees and more people over age 65 than under five - housing and health care organizations must not only catch up, but also leapfrog into a new era where the strengths of both industries can power a new way of delivering solutions that help seniors celebrate their lives in the best place and at the best time.
 
Blog Topics
How Can HSL Help?
Whether we're making discoveries or developing new teaching methods, HSL continuously works to improve the lives of older adults.