Standing Together for Racial Justice
Standing Together for Racial Justice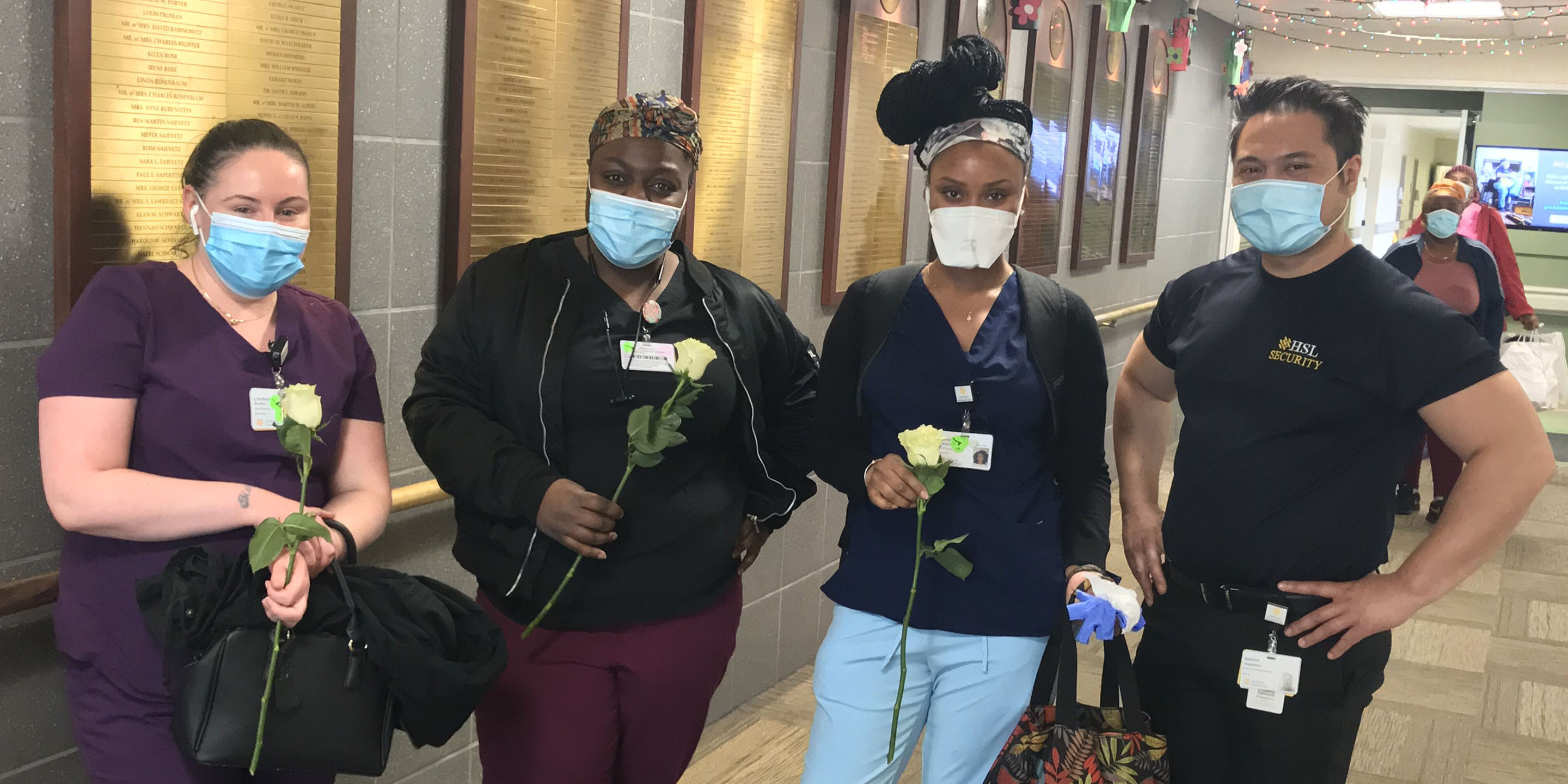 The shockwaves from George Floyd's killing that brought such dramatic energy, momentum, and universality to the Black Lives Matter movement also rippled across Hebrew SeniorLife. Staff from across our organization have let us know that Black Lives Matter to them. Our dedicated Black and brown employees proudly serve on the front lines and across Hebrew SeniorLife as essential workers every day. They care for the most vulnerable members of society and during the height of the pandemic, many put themselves and their families at significant risk for the benefit of their residents, patients, families, and fellow workers. 
Hebrew SeniorLife was founded to care for Boston's then underserved Jewish older adults, and to this day we take special responsibility for the more vulnerable and underserved members of our community. In my work as CEO, I extend that commitment to helping advance the appreciation of and respect for people of all skin colors, backgrounds and identities, and working for greater social justice in our society.
We all need to understand the issues of systemic racism, how they creep into the workplace, and how to guard against and overcome them. Here at Hebrew SeniorLife, we embrace and live by a set of six common principles called our Cultural Beliefs. They provide us with a common and clearly articulated culture, and are one of the main reasons we often hear our employees refer to Hebrew SeniorLife as "family" and why the organization has been named a "Top Place to Work" by the Boston Globe over the past several years. 
But like any family, when we hear one family member is hurting, we all are hurting. And words of support simply don't go far enough; we need concerted initiatives that support our Black and brown colleagues, and in turn extend our mission to support the most vulnerable people across all of our communities with respect, dignity, and care. Hebrew SeniorLife has a long and proud history of social justice, but there is significant work to do to help create the greater racial equity that is so sorely needed, and so desperately overdue. 
Our first immediate action was the establishment of the Racial Justice and Equity Action Group as a way for all employees to participate in a dialogue around racial justice. Consisting of members from our front-line staff through our senior leadership team, the goal is to prioritize anti-racism action in both our organization and greater community, and listen and respond to the voices of our employees. In its twice-weekly meetings, the group has already launched multidimensional programming and developed materials designed to foster authentic dialog and input.
Here are our initial actions:
Voter Registration. One powerful way to ensure our employees' voices are heard is helping them to vote on Election Day. Hebrew SeniorLife launched a voter registration and get-out-the-vote initiative focused on the September 1 Massachusetts State Primary and the November 3 U.S. Presidential Election. Employees who are eligible to vote in the state of Massachusetts and in the U.S. may have questions about the voting process, may wonder whether it's safe to vote during the pandemic, and likely want assurance that their votes are counted. With materials in multiple languages, Hebrew SeniorLife will guide employees through the voter registration and vote-by-mail processes. Every employee's voice matters, and we want to Go Beyond in empowering our employees to participate in the electoral process, even during a pandemic.
 
Starting From SEED. To Grow Professionally, many employees aspire to communicate more effectively in English. Hebrew SeniorLife is introducing the S.E.E.D. Initiative (Supporting English for Employee Development), with free English classes for beginner and intermediate English language speakers. S.E.E.D. will create opportunities to better understand and speak the English language. 
 
Speak Up: One of our cultural beliefs is Speak Up, sharing and airing concerns and observations when something is at real issue. Years ago and even more so today, you can see and experience this value in action across Hebrew SeniorLife:  in virtual meetings, in small group gatherings, and in 1:1 conversations. We've created and field a designated phone number and email for employees who want to share personal experiences and observations of social injustice or prejudice. To encourage participation, we've also created an impactful poster that is on display in prominent locations on every campus.
 
Employee Book Club: There are a wide variety of books that can help all of us better understand the Black experience in America, systemic racism, and anti-racism. Feedback from staff suggested a book club as a way to connect and Ask What Matters, and many employees already signed up. The book club kicked off in July, with the first book discussions this month. 
 
Ask What Matters: With 10 years of success in our highly interactive employee communications program – Talk Shop With Lou – many of our senior leaders and I host open dialogs with employees across all three shifts and across every campus to Ask What Matters, again, a key Hebrew SeniorLife cultural belief. Feedback from Talk Shop With Lou always helps shape the future direction and priorities of our organization as we Succeed Together. We will use this vehicle in the fall as a listening tool on social justice, racism, and inequality, and leverage employee feedback to guide us on training modules and other resources needed to integrate these diversity efforts into the very fabric of Hebrew SeniorLife.
We are committed to Leading the Way to address racial injustices and making our voices heard. Our staff is our organization. Unless we respect them and show them how much we respect them, we cannot expect them to respect and care for anyone else. The important steps described above are the first of many designed to ensure that our internal and external behaviors model the way forward. We look forward to listening to and engaging with each and every one of our employees, today and beyond.
Blog Topics
Learn More
From direct patient care, nursing, and life enhancement to culinary support and research, we have opportunities for you to make a difference in the lives of seniors while building a rewarding career.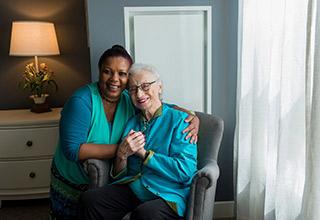 For more than a century Hebrew SeniorLife has provided care and services to seniors. Today, we're focused on redefining every aspect of the aging experience for the better.