Beyond Aging in Place
Beyond Aging in Place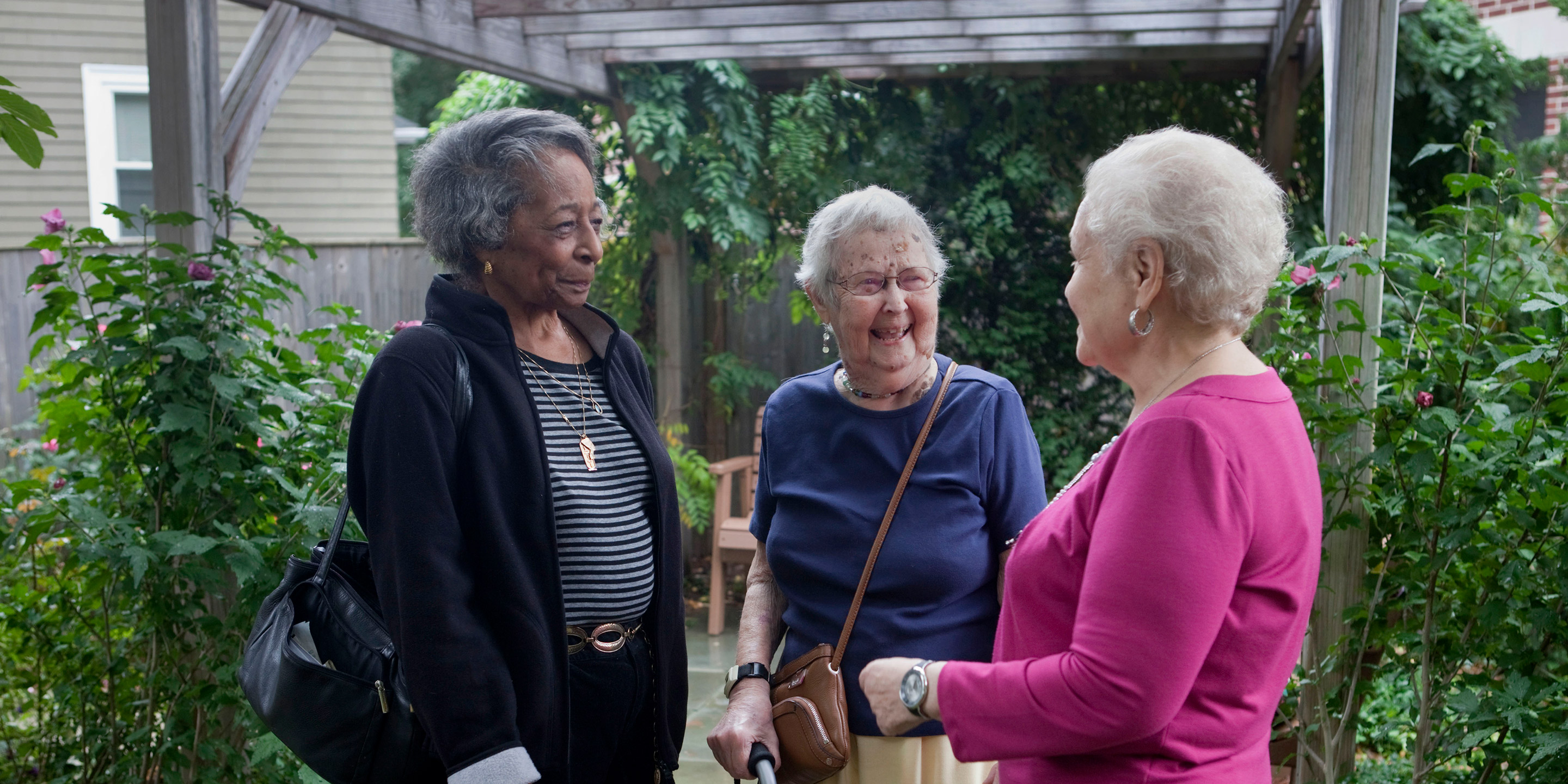 "Aging in Place" is an often-used phrase in senior services. Many senior product and service companies have designed their offerings around this concept. At Hebrew SeniorLife, we have adopted a somewhat different philosophy – "seniors living their best life in the right place at the right time"—that we consider to be a step beyond aging in place.
We believe that where you live may not be quite as important as how you live. As seniors face the complexities of aging and evaluate what is important to them, one of the key components to consider is whether to "age in place" or move to a senior community. The term aging in place is misleading. It implies that it is best to stay put; that the focus should be on delivering services to the senior, making home modifications to meet changing physical needs, and ensuring some social connections to avoid loneliness. I recently heard an industry provider say that "loneliness is the new smoking," referring to loneliness for seniors as an epidemic that can lead to shorter, less fulfilling lives.
Aging in place can actually mean much more than the description above. It could mean staying in the four-bedroom house one grew up in until the end of life. It could also mean living in affordable senior housing and bringing in additional supports and services. It could imply moving to a continuing care retirement community (CCRC) and aging in community, whether that means independent living or a traditional assisted living setting.
For Hebrew SeniorLife, the concept of living your best life in the right place at the right time addresses every situation individually and does not make the assumption that aging in place is always best. For those who may want to stay in their home no matter what, the definition of best life could actually be to stay home with the support of a home care agency, PACE (Program of All Inclusive Care for Elders) program, or SCO (Senior Care Options) in Massachusetts, and enjoy the space and surroundings they have been comfortable with for many years.
For the senior who is very social and enjoys staying active, the definition of best life may be to move to a senior living community (e.g. affordable senior housing, continuing care, or assisted living) or to transition to a different setting within your community. People make the decision to move to a CCRC because they are ready to redefine community, so why not take advantage of all that it has to offer as needs change? Engaged, purposeful living with social connections and access to meaningful pursuits may significantly increase quality of life and promote healthy aging.
An older adult's best life can take on many forms—and that might not always mean aging in place.
About Hebrew SeniorLife Continuing Care Retirement Communities
Hebrew SeniorLife offers a variety of Continuing Care Retirement Communities (CCRCs) in Massachusetts, open to residents of all backgrounds, faiths and cultures. A CCRC is an organization that offers a full range of housing, residential services, and health care in order to serve its older residents as their needs change over time. Their mission is to give the elderly easy access to a continuum of care that ensures residents enjoy independent and productive lives with the support of social and health care services.
 
Blog Topics
Learn More
From Greater Boston's northern shores to the city proper and southern suburbs, HSL offers integrated senior living and health care services to help all seniors live their best life.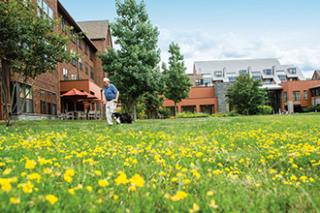 Whether we're making discoveries or developing new teaching methods, HSL continuously works to improve the lives of older adults.