How Adult Children Can Work Together to Support Aging Parents
Learn how siblings can support their parents and each other whether they live far away or close by.
How Adult Children Can Work Together to Support Aging Parents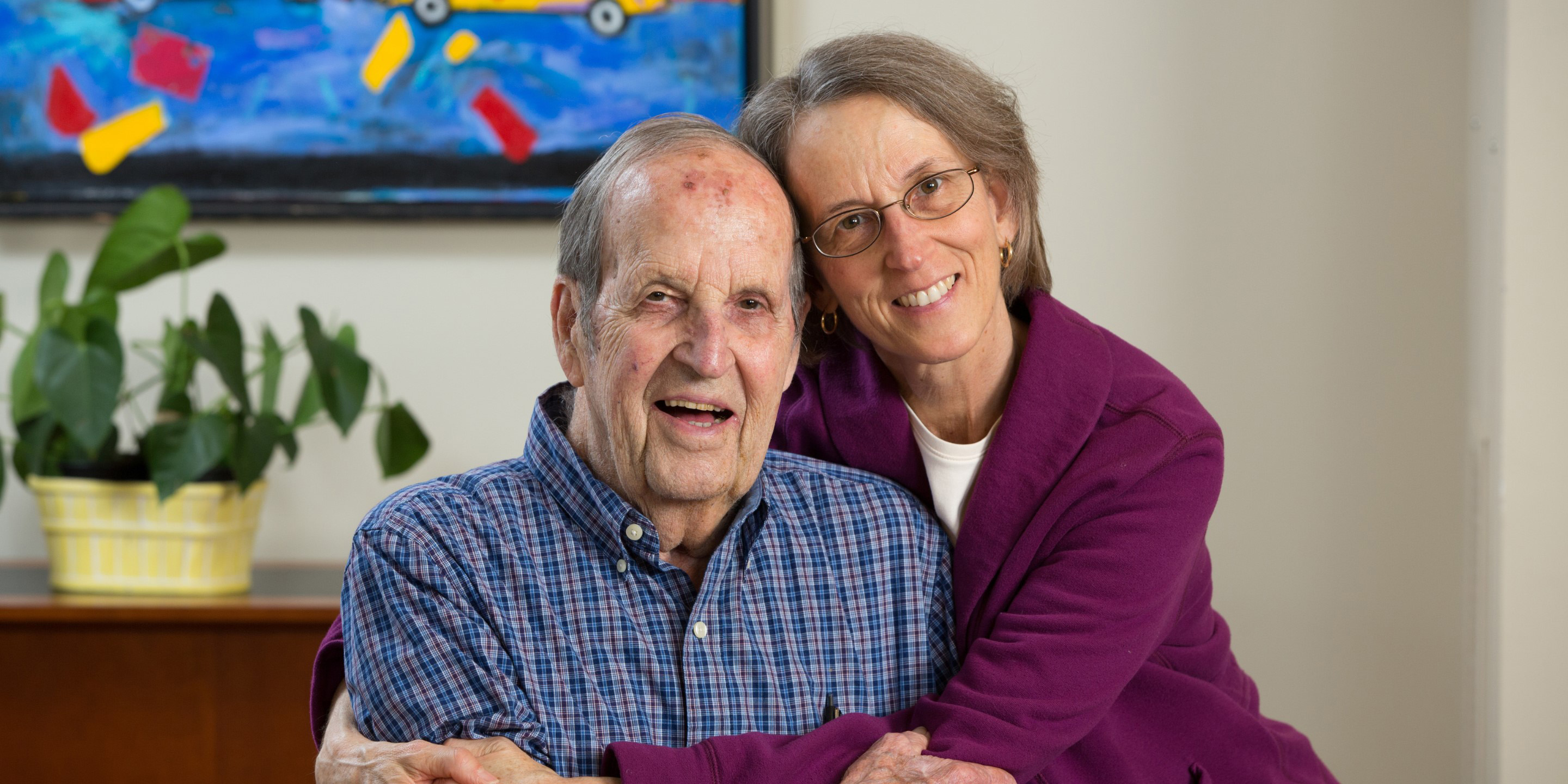 Family dynamics are fluid and can be complicated or even challenging at different stages of life. As parents age and the roles their children play within the family shift, issues emerge that can cause tension. Who is available to help with day-to-day activities like doctor visits, trips to the store and other errands, or recreational activities? Who lives nearby and can stop in from time to time to chat and check on mom's and/or dad's wellbeing? And who will make health care decisions if mom or dad are no longer able to do so?
Most of us feel compelled to provide emotional, physical, and financial support to family members and others with whom we feel close. Driven by love, a sense of duty, or a mix of both, adult children often feel a sense of responsibility to care for, or at the very least engage in, their parents' care as they age.
Where families live and why it matters
Data reveals that in the U.S. about 20 percent of adult children live more than a couple of hours' drive from their parent(s). Today's reality is that people often need to move for work or for school, for relationships, because they need to find affordable housing, and for many other reasons. The good news is that even if you live far away, there are still many ways you can support your aging parent.
I work with a team at Orchard Cove in Canton, MA, that helps residents live their best lives. This often includes recognizing how relationships with adult children impact their lives. It can be hard to see the sadness of residents without nearby family, especially as they witness others receiving support from local loved ones. I'll hear them say, "My kids are great, they call me often, but it's hard not to see them." This is especially true for people who become less mobile. 
At Orchard Cove, 85-90 percent of our residents have children nearby, and 57 percent actually moved here to be close to family. Residents who don't have family nearby still have supportive families. One of our resident's children lives an hour and a half away and visits every week.
Many older adults move to senior living communities precisely to lessen the burden on their children. Even so, adult children often take on care responsibilities, both emotional and physical, even when their parents live in housing with support. But, most importantly, adult children provide comfort just by letting their parents know they will be there in times of need. 
When siblings feel stressed by care responsibilities and relationships become strained
Ideally, the experience of caring for and supporting parents as they age is a time for siblings to come together and provide mutual support to one another. However, the pressure that comes with family obligations — real or imagined — can lead to strained connections and painful conflict. 
Often, one adult child will bear the lion's share of caregiving responsibilities. They may live closest to the parent or they may have fewer family or work obligations than the others. If their role as the primary caregiver was not part of an agreed upon plan, stress, anger, and resentment can result.
"Just because I'm here, do I have to do it all?" is a common refrain that I hear from an adult child who lives near parents, while other siblings live further away. 
Even when all siblings are nearby, one can end up being the primary source of support and/or care for aging parents. We had a family member who expressed frustration because she was doing everything for her mom while her sister wasn't helping even though she lived nearby as well. When all siblings live locally, yet the burden of care falls on one disproportionately, it can become a lot for them to bear and can lead to resentment.
But that need not be the case. Honest communication among family members, when done proactively and before any crisis arises, can go a long way toward preserving family harmony.
Seven ways siblings can support aging parents and each other
Whether siblings live near parents, far away, or a mix of the two, here are tips I offer families who come to me for counselling, ideally before conflict develops but also when they're seeking advice as tensions mount.
Communicate: Have honest conversations around the responsibility involved with being the local sibling or the one who is primarily in charge of monitoring a parent's wellbeing. It's best to have these conversations when they involve basic information sharing and not in an emotionally charged situation where a sibling feels taken advantage of, angry, and overwhelmed.
Share responsibilities: Siblings who live far away, or who for other reasons aren't able to perform hands-on tasks, can still take on responsibilities like managing their parents' finances or having mail sent to their address so they can monitor their parents' correspondence. Sometimes siblings who live far away continue to have close ties with their parents and serve as the person parents go to for emotional support or to talk through concerns about their care or thoughts about the family's future.
Acknowledge your siblings for what they do: Let them know they are supported. The most important thing is to have the person who is not there appreciate the person who is there — even just a telephone call saying, "I know I can't be there, but I really appreciate what you do for mom and dad." I have three siblings, and I was the only one close by to take care of our mom. But my brother would call to tell me that he appreciated everything I did, and that little piece is so important for the person who is nearby and assuming most of the caregiving or management responsibilities. 
Leverage technology: Siblings who live far away can still be involved in decision making. With today's technology, they can join appointments with health care providers remotely by phone or via online meetings. Even if for logistical reasons the local sibling must make final decisions when a parent is unable to do so themselves, being able to share the information is good for the whole family.
Offer respite: Is there a time when siblings could come for a visit and give the primary caregiver(s) a chance to spend time focused on their own needs and to recharge their batteries? There are other advantages to visits from siblings who live far away. A sibling who interacts with their parents daily might not notice gradual changes in their mental or physical health, whereas a sibling who visits from time to time might be more likely to recognize changes because they can see the contrast with their previous visit. A visit helps get everyone on the same page when care decisions are made by parents or by their health care proxy.
Plan ahead: It's important for parents to designate a health care proxy who is charged with making decisions should the parent be unable to do so. Siblings should talk with each other and their parents about what their parents' wishes for care would be in an emergency, even if the adult children don't feel comfortable with their parent's decision. Those discussions are important to have before a health care crisis occurs. Also, make sure all paperwork is in order so that it is clear who is the health care proxy, and/or has power of attorney in the event of an emergency.
Seek counseling: When siblings don't agree on caregiving decisions, it becomes emotionally difficult for the family, particularly for the parents. I've counselled people who are sad because they know their kids feel bitterness toward each other. They've said to me that "When I die, I don't think they'll talk to each other again," and that's hard on the aging parent. If you and your siblings disagree on your parents' care, reach out to a professional who can help you work through the conflict. There are many resources available online if a counselor or social worker is not readily available.
How senior living communities support families
Although many older adults move to senior living communities to sustain and promote independence, the move can truly be a family affair. At Orchard Cove, the families know staff is available to help. We work with adult children who don't live close by and strive to keep communication open. We encourage visits when possible and everyone is comfortable getting together. 
The connections our residents make with each other become very important if they don't have family nearby. Residents compensate for lack of family input by creating support systems within the senior living community. In fact, often significant emotional support comes from these community connections even when an adult child is nearby. At any age, peer-to-peer friendships are important to quality of life and a sense of wellbeing.
If you're interested in exploring a community where residents are encouraged to live based on what matters most to them, contact us today or schedule a tour. We'd love to meet you!
Blog Topics