Can a Couple with Different Care Needs Live Together in Independent or Assisted Living?
What to do when you disagree about making a change
Can a Couple with Different Care Needs Live Together in Independent or Assisted Living?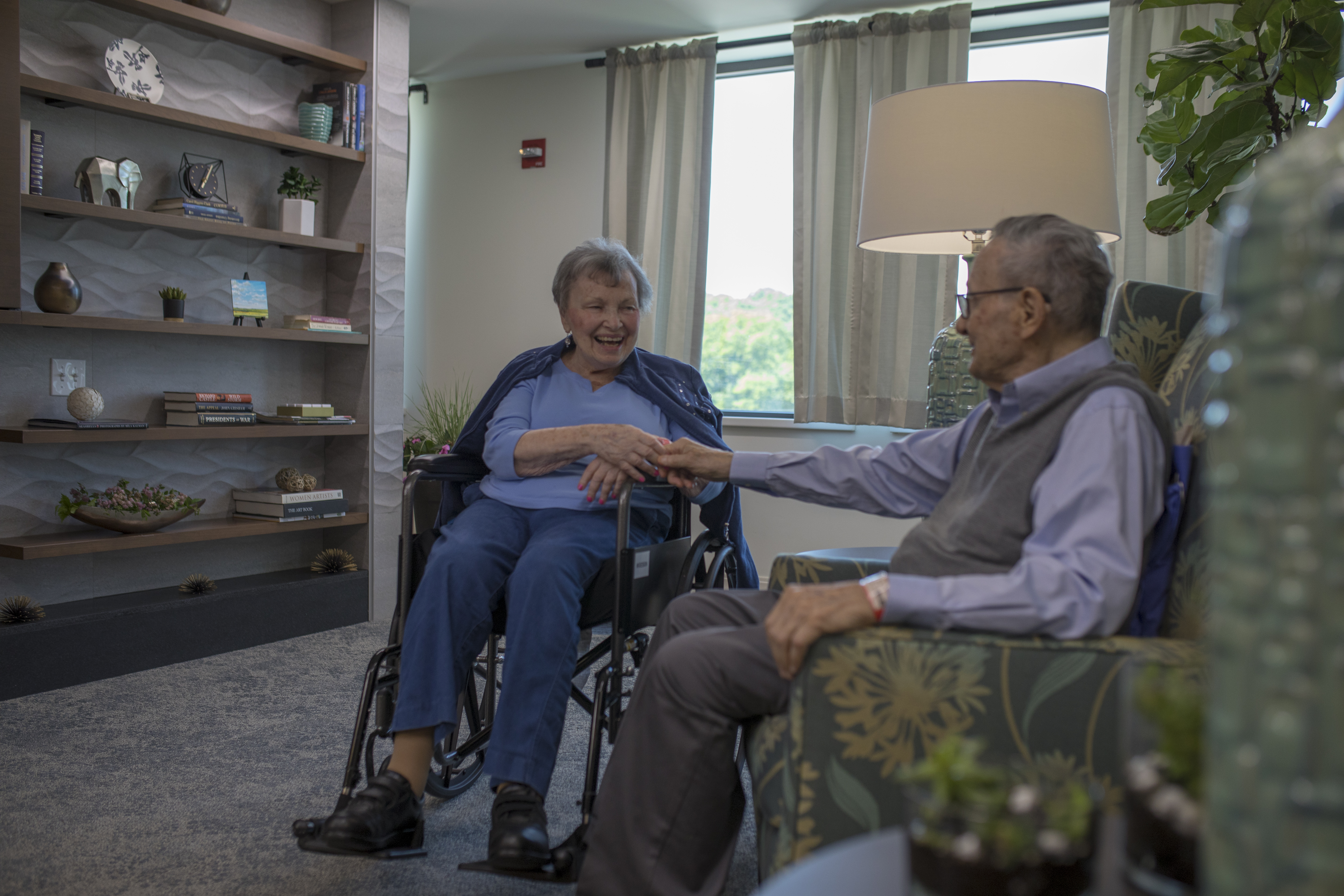 Many couples rely on each other for companionship and support, especially as they age. Even if a couple knows each other so well that they finish each other's sentences, they probably won't experience aging in the same way. Differences in age, genetics, or medical history might lead to one person needing more medical attention than the other. Life can get a little complicated sometimes and one size (and story) does not fit all.
Disparity in care needs can create tensions between couples with differences of opinion in how to deal with their own health concerns or manage the concerns of their partner. Not to mention that one person's ideal living situation might not align perfectly with the other's. One spouse may want to move to a senior community to make life a little easier, while the other may prefer to wait and delay moving from their home.  
It's important to plan for the eventuality of differing health needs in the future. Also, the earlier that couples start planning and thinking about these concerns, the better. Medical emergencies have a way of clarifying your needs, but in a manner that forces you to make a change. Since that change can be very time-sensitive, you may face limited options rather than a range of choices.
 
Choosing assisted or independent living as a couple
Often, a couple is living at their home and one spouse is beginning to decline and require more assistance with activities of daily living, like dressing and bathing, while the other spouse is still independent. Sometimes, one spouse begins to experience cognitive decline and may need memory support. This puts stress and pressure on both people: the caregiver, who needs to provide 24/7 support, and the other person who may not be living in a situation where all their physical and social needs can be met.
Couples who find themselves in this situation often are seeking a solution where they can both get the care and support they need while continuing to live somewhere together. In addition to spouses and partners, adult children who struggle with caring for their aging parents aim to find options that keep them together if possible as well.
 
Senior living options for couples
Many senior living communities - like NewBridge on the Charles in Dedham, MA and Orchard Cove in Canton, MA - can and will accommodate couples where one person needs a little more care, while still living together. By moving to a senior living community with multiple levels of care including independent living, assisted living and nursing homes, it allows both people to get the care each needs while still living together or being in the same community. At Hebrew SeniorLife, we listen to your individual needs and are able to accommodate changes in care in the future, which many other senior living communities are not equipped to do.
Prioritizing senior care for spouses
What are some questions to ask if your loved one needs more care?
What levels of living and daily support are provided and are they provided in one easy to navigate community, or spread among many buildings? 
If my partner lives in a different level of care, can they still access programs, dining options, etc. with me in other levels of living?
What are the options for having private care in an independent living apartment, and what are the pros and cons of taking that approach vs. accessing different levels of living and care?
How will I be supported as a caregiver? Caregiver support groups? A social worker? Other resources?
Who on the care team will help guide us in understanding all the care options?
How will I know my voice and goals will lead the conversation - rather than feeling "forced" to make a certain decision?
How do senior living communities coordinate services? 
It's important to understand how a particular community coordinates their care and services and how they are aligned behind what matters most to each individual. Before you consider which option is best for you, check in with the all members of the care team to make sure they're aligned and work seamlessly to deliver services.
For example, at Orchard Cove, the staff meets regularly with residents and asks meaningful questions to find out what matters most to each individual, helping to guide that person in making the best decision about their care and goals. With a couple where one person needs more support, this process helps inform the best possible care decisions as needs change and develop.
Hear from a couple who chose Hebrew SeniorLife, despite their need for different levels of care
At Hebrew SeniorLife we offer senior living options to meet a variety of care needs. This allows for flexibility in finding the right care for each person. Here is an example of a couple who moved into a Hebrew SeniorLife community and were cared for at different levels:
Mitch and Joan moved into assisted living. A few years later, Joan was diagnosed with cognitive decline and had to move to memory assisted living on the same campus to receive additional support and care. Mitch decided to move to independent living and enjoys the benefits the community has to offer like socialization, daily activities, and dining options. Mitch can still visit Joan whenever he wants, while Joan receives the proper care she needs.
It's always a good idea to begin planning your future now. Life is dynamic and it is important to keep the conversation going to ask the questions about what matters most so you can identify the resources that best meet your preferences and values. In the face of uncertainty, considering a senior living community with multiple levels of care is a viable retirement option to make sure both people will receive the proper care now and in the future. If you're interested in learning more, contact us online or call 781-859-3088.
Blog Topics
Learn More
Orchard Cove, in Canton, MA, offers living options that span the full continuum of care, including independent living. The community is bustling with activities, from life-long learning to entertainment.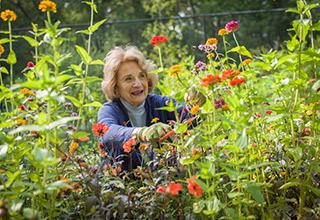 At NewBridge on the Charles in Dedham, MA, you'll find modern senior living on a 162-acre intergenerational campus. We offer a complete continuum of care to support your best life, as you define it.