Five Differences Between Independent Living and Assisted Living
Five Differences Between Independent Living and Assisted Living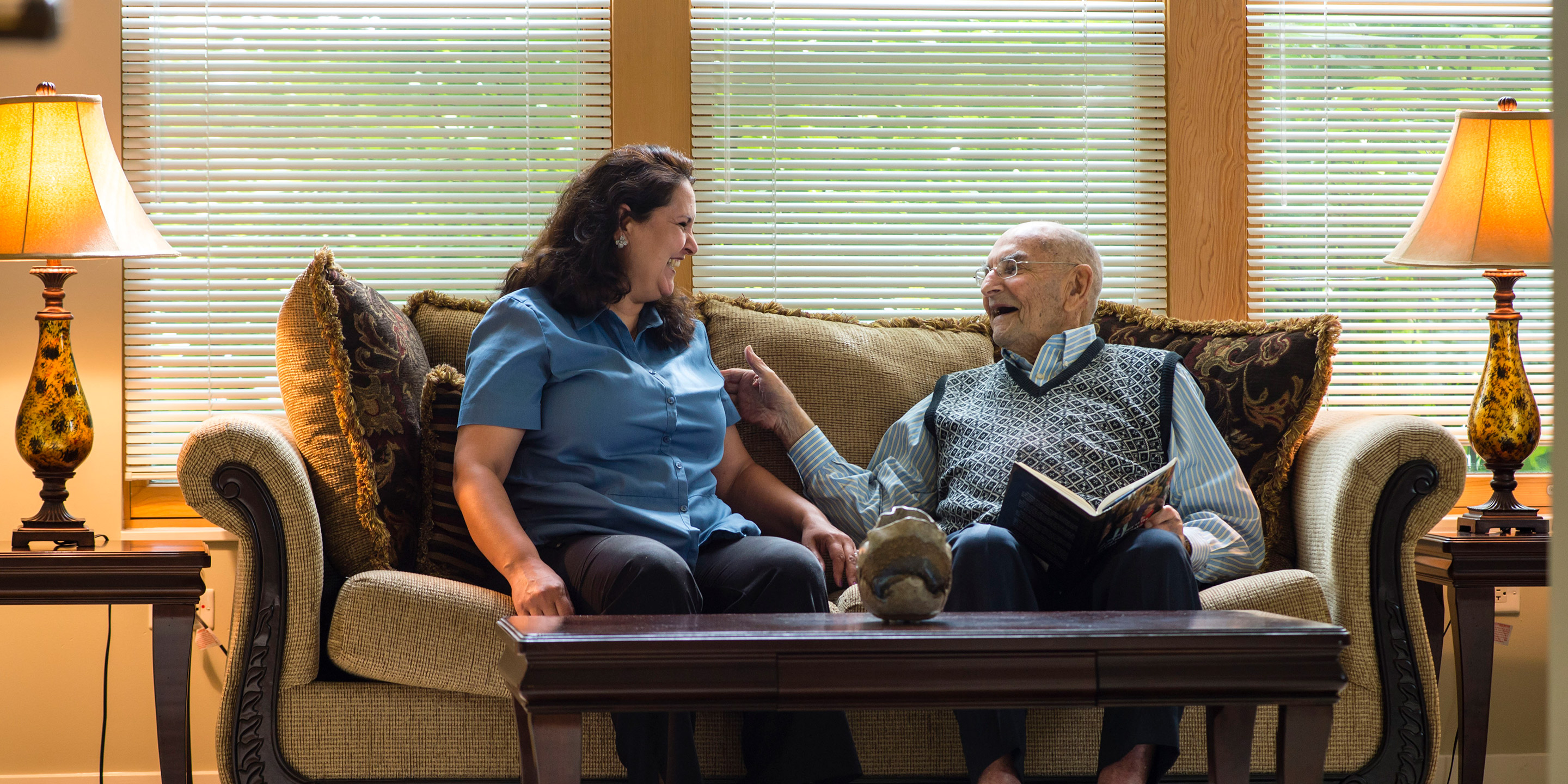 If you're looking at a variety of senior living options, there can be a lot of confusing terminology to learn. When researching, it's about finding the right place at the right time and understanding the level of care each option provides.  
One common question is about the difference between independent living and assisted living. Independent living communities primarily focus on serving the social needs of residents, as many are able to live independently without much support. Assisted living communities support those who need assistance with activities of daily living, while allowing residents to live as independently as possible. 
Here are some other ways independent and assisted living differ:  
Cost of Independent Living vs. Assisted Living
Assisted living is typically built around a rental model. Monthly fees include maintenance, housekeeping, security, nursing observation, three meals a day, programming, and 24/7 staffing. In an assisted living model, one to two hours of daily personal care often is included in the monthly rent (and if it is not, this is available for an additional fee). This can include assistance with bathing, dressing, grooming, toileting, and medication administration.  While assisted living is an out of pocket expense, many people have Long Term Care Insurance policies that cover some portion of the monthly fee.  Some communities also have subsidized programs such as Group Adult Foster Care (GAFC) or Programs of All Inclusive Care for the Elderly (PACE). 
The cost breakdown for independent living is a bit different. In most continuing care retirement communities, independent living residents pay an entrance fee when they move in (usually 75 to 90 percent is refundable upon leaving), and an additional monthly fee to cover maintenance, housekeeping, security, some meals, and programming.
Medical and Supportive Care
Typically, independent living facilities are for older adults who don't need much assistance or medical care, so most don't offer these services. However, at NewBridge on the Charles in Dedham, MA and Orchard Cove in Canton, MA, residents have priority access to a full continuum of on-site, Harvard Medical School-affiliated health care including a geriatric primary care practice, in-home care, post-acute care, palliative and hospice supports as well as long-term care.
In assisted living, staff provide residents with assistance in daily activities. In most assisted living communities, staff members and a registered nurse are always on call for your convenience and safety. Residents at assisted living at NewBridge on the Charles and enhanced living at Orchard Cove also have full access to health care services including the on-site primary care practice, so they can see their doctor without even leaving the community. 
Community Design
Independent living communities may be designed as multiple buildings spread out on large campuses, with a central gathering area for programming and meals. Spaces, including apartments/cottages, may be larger and there is often greater distance to travel between buildings (either by foot or by car).
Assisted living facilities often have a smaller footprint and are more self-contained. Many of the resident's needs are provided right in the assisted living building. Memory programs within assisted living are even more intentional in their design. For example, there may be enhanced lighting, color coding, visual cues, memory boxes, easy to navigate walking paths, and secure outdoor and indoor space.
Family Involvement
In independent living, families are encouraged to become immersed in the community but the primary decision making generally lies with the resident. Family members are welcome to come and visit with their loved ones and take advantage of the variety of amenities offered throughout the community. 
In assisted living, family members often take a more active role in their loved ones' care, particularly for residents with dementia. Designated family members are kept updated about their loved one's progress and are part of the care planning process.
Family support and interaction are key to a person's physical, mental and emotional health. It's important families feel welcomed within an independent or assisted living community.
Independent Living and Assisted Living Amenities and Programming
Both independent and assisted living communities have various programming and resident amenities available regardless of your level of care. Typically, amenities and services include private apartments, housekeeping, 24-hour staff, transportation services, events and social opportunities, and various dining options. Most facilities provide common living areas such as small libraries, café areas, and gaming rooms for casual social activity
In independent living, dinner is often included as part of your monthly fee, and many communities offer different options from fine dining to casual take-out, or residents enjoy cooking meals at home. In assisted living, all meals are typically included and residents are encouraged to eat in the dining room with friends. Mealtimes are important times for social connection.
Both types of communities generally offer a robust calendar of learning and entertainment opportunities. Assisted living communities may offer more hours of programming per day, particularly in memory programs, and activities may be offered in smaller groups or with more tailoring for the physical and cognitive abilities of the residents.
Here's a quick breakdown of key similarities and differences between independent and assisted living:
| | | |
| --- | --- | --- |
|   | Independent Living | Assisted Living |
| Cost | Entrance fees plus monthly fee | Rental-based |
| Medical & Activities of Daily Living | Arranged by resident, if necessary | Nurse triages with resident, family and PCP. Support for activities of daily living included |
| Community Design | Common spaces and amenities are more spread out | Amenities are centrally located for greater accessibility |
| Family Involvement | Encouraged to visit, spend time with loved one | More active role and an integral part of the team |
| Amenities and Services | Common areas, private apartments/residences that range in size and style, and dining options | Common areas, moderately-sized private apartments, and dining options. All meals typically included. |
| Programming | Robust calendar driven by resident interests | Robust calendar, typically with more hours of programming specific to residents' physical/cognitive needs |
Interested in Exploring Your Options?
Hebrew SeniorLife offers many living options tailored to meet your individual needs. Both independent and assisted living communities offer older adults the opportunity to form social relationships, pursue hobbies and interests, and remain active. Hebrew SeniorLife offers a range of options depending on you or your loved one's goals and care needs that allow you to feel right at home. 
If you're ready to explore more about independent or assisted living, we can help you assess which is best. Call us at 781-859-3090 or contact us online.
Blog Topics
Learn More
Orchard Cove, in Canton, MA, offers living options that span the full continuum of care, including independent living. The community is bustling with activities, from life-long learning to entertainment.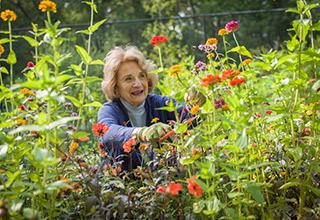 At NewBridge on the Charles in Dedham, MA, you'll find modern senior living on a 162-acre intergenerational campus. We offer a complete continuum of care to support your best life, as you define it.