Delirium Prevention in Older Adults with the Hospital Elder Life Program
Delirium Prevention in Older Adults with the Hospital Elder Life Program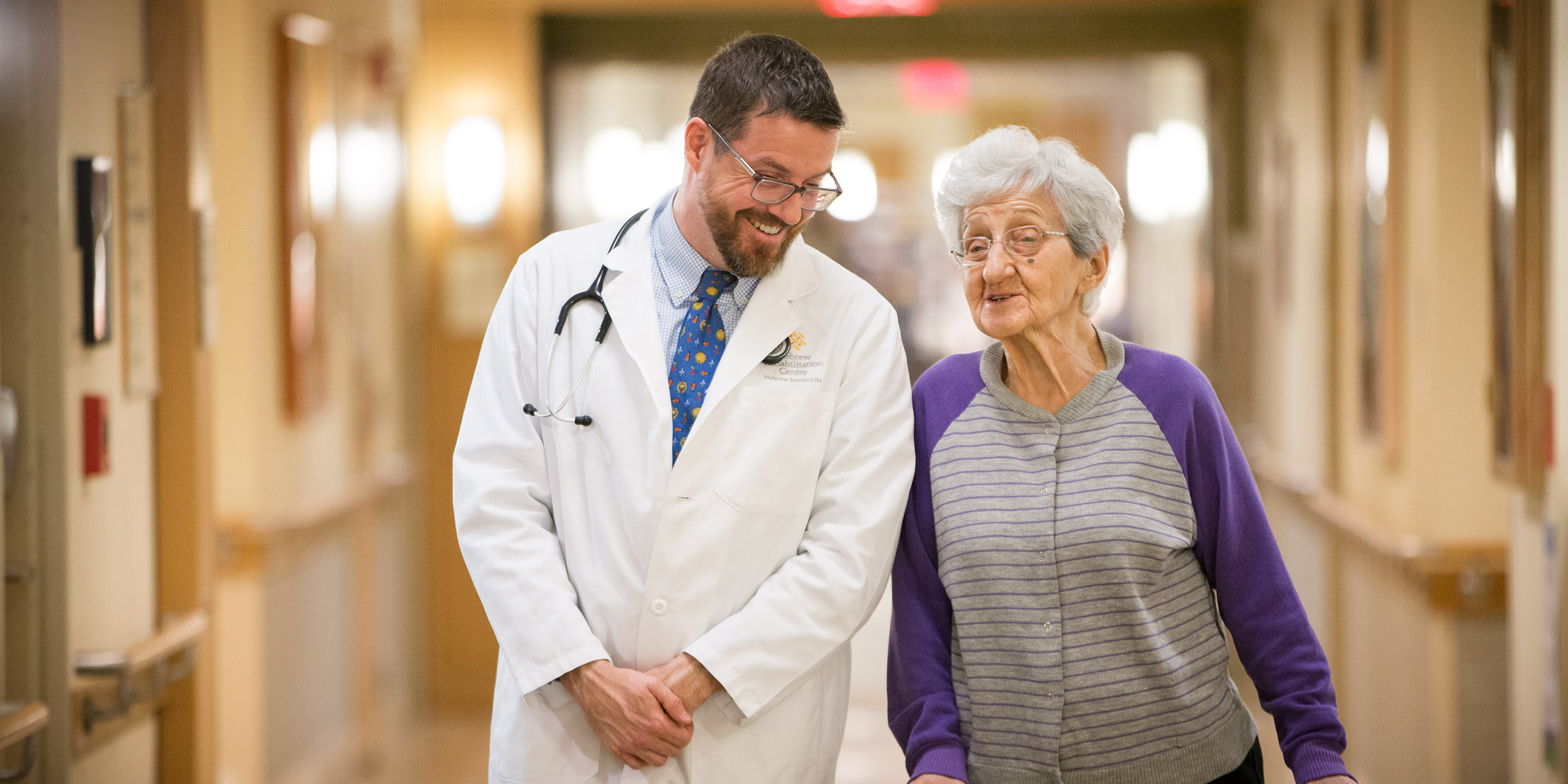 Everyone knows that a hospital visit can be stressful for even the healthiest person. But what you may not know, is that many patients - seniors especially - can be severely affected by the stress of a hospital visit or stay, and can often end up displaying signs of delirium. Delirium is a state of confusion that can develop following illness, infection or surgery, and is one of the most common complications in hospitalized patients over age 65.
Though delirium itself is temporary, it has serious long-term effects. The good news is, in many cases, there are relatively simple ways that hospital staff and family members can work together to prevent delirium.
We sat down with Sarah Gartaganis Project Director I, Hospital Elder Life Program, at Hebrew SeniorLife's Hinda and Arthur Marcus Institute for Aging Research to talk about the Hospital Elder Life Program (HELP), which works with hospitals around the world to prevent the occurrence of delirium in patients. Here are the experts' tips on how to prevent delirium in your loved one, and why it's so important.
Give us a little background on the HELP program. What is the goal of the program and how did it start?
The Hospital Elder Life Program (HELP) was started by Dr. Sharon K. Inouye of Hebrew SeniorLife's Institute for Aging Research (IFAR) in 1995 when she was working at Yale University. It began with the goal of preventing delirium in hospitalized older adults through multiple protocols including:
Mobility
Nutrition/hydration
Orientation and therapeutic activities
Sleep
Vision
Hearing
The results of this work were published in the New England Journal of Medicine in 1999 and demonstrated that delirium could be prevented using the HELP strategy. Following this initial effort, the program was disseminated to other hospitals and now there are HELP programs in hospitals around the world. The goal of our work is to continue to train others in delirium prevention and how to implement HELP in order to improve outcomes for hospitalized older adults.
How does the program work? What services are offered?
HELP programs consist of unique staff roles including the Elder Life Specialist or ELS, the Elder Life Nurse Specialist or ELNS, and highly trained volunteers.
When a senior patient is admitted to the hospital they are screened by the Elder Life Specialist (ELS)
The ELS assigns appropriate program interventions based on screening tests and an interview with the patient.
The Elder Life Nurse Specialist (ELNS) will provide comprehensive geriatric assessment and interventions including medication review.  
HELP staff review the patient's status each day to monitor the patient's needs and assign volunteers to complete interventions with the patient.
The patient will then be seen multiple times each day by highly trained volunteers who perform therapeutic activities, early mobilization, feeding assistance, fluid repletion, and sleep protocols.
HELP staff also communicate regularly with other hospital staff like physical therapists, doctors, and pharmacists and participate in discharge planning for the patient by working with the patient's family.
Why is it so important that we prevent delirium?
Delirium can happen to anyone, but older adults who are ill or hospitalized are especially vulnerable. Symptoms for patients include:
Difficulty understanding what is happening around them
Saying things that do not make sense
Seeing or hearing things that are not really there
Feeling fearful that people are trying to harm them
Delirium is a common and serious issue that is associated with increased functional and cognitive decline, increased rates of dementia, institutionalization, and caregiver burden. Delirium is also expensive, costing Medicare over $164 billion each year in both hospital and post-hospital costs. It is often unrecognized and it is important for family members to be aware of the signs of delirium.  
What are some ways that families and caregivers can help to prevent delirium in their loved ones?
Family members and caregivers can help prevent delirium by being present with their loved one in the hospital to alleviate anxiety of being in an unfamiliar setting. They can bring familiar objects from home and make sure their family member has their glasses, hearing aids and a list of current medications. Making sure patients stay mobile and out of bed whenever possible is also important in preventing delirium. Many people think patients need to rest in bed when in the hospital, however this can often prolong recovery and lead to the development of delirium. It is also important to make sure the patient has proper nutrition and does not become dehydrated. 
What are some ways that hospitals and health care providers can help to prevent delirium in patients?
The first step is for providers to be aware of delirium as a risk for older patients and to know the signs and symptoms. Providers can also learn how to recognize delirium using screening tools such as the Confusion Assessment Method, or CAM.  
Providers may not always recognize the presence of delirium and so it is important to listen to family members or caregivers who may have noticed a change in their loved one's behavior or thinking during a hospitalization.
Additional ways to prevent delirium are:
Reducing the use of potentially harmful medications that could cause delirium (sedative or psychoactive medications)
Making sure patients are able to sleep at night undisturbed
Encouraging mobilization
What are some of the ways that HELP has been getting the word out about delirium prevention?
HELP staff provide educational trainings and serve as a resource about geriatric care at their hospital. Each year they participate and present at national conferences and collaborate on new resources or materials regarding delirium prevention. We also have an active HELP twitter feed (@ElderLifeProg) and email lists, where we announce recent research publications or new initiatives for delirium prevention.
 
Blog Topics
Learn More
At the Hinda and Arthur Marcus Institute for Aging Research, Harvard Medical School-affiliated researchers are working to uncover answers to some of the most pressing challenges of aging.