Five Tips for a Successful Reunion Visit with a Loved One
Five Tips for a Successful Reunion Visit with a Loved One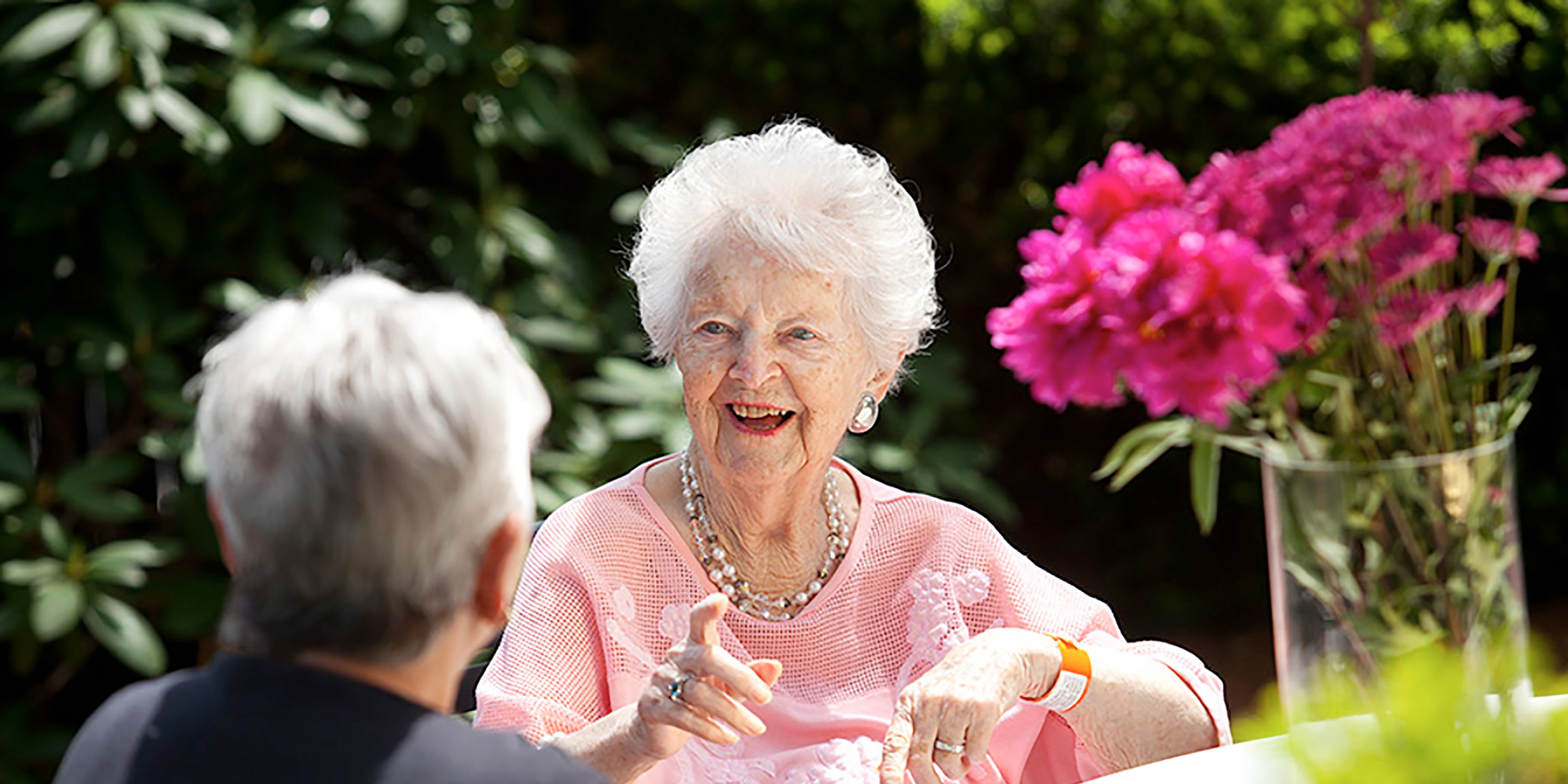 Many skilled nursing facilities and long-term chronic care hospitals across the country have been restricting visitors due to COVID-19 since early March. Now, they are beginning to plan a return to visitations between seniors and their family members following guidelines issues by federal and state governments.
Each facility will tailor their timing and approach to safe visitation, understanding that families are anxiously awaiting their opportunity to rekindle face-to-face communication with their aging parents or relatives. "Understanding and respecting your facility's policies about visitation and social distancing will be key," says Tammy Retalic, Hebrew SeniorLife chief nursing officer and vice president of patient care services. "Not only do we want first visits together to be successful, we also want both visitors and their loved ones to remain as safe as possible during your visit."
Here are five tips to help make a visit with your loved one successful:
Plan ahead. 
Talk with the care team to help better understand your loved one's current state of mind and experience during the pandemic. Come prepared with conservation starters, such as fond memories and things happening around your home. Use Zoom or FaceTime calls leading up to the visit creatively, whether that means connecting additional family members on the call, talking about the upcoming visit, playing music, or engaging in simple games like I Spy or 20 Questions.
 
Remember it will be emotional. 
Even with the widespread, effective use of Zoom and FaceTime between seniors and their families over the past few months, there is nothing that replaces the in-person visit. You may be nervous about how your loved one will respond to seeing you after so many weeks, and emotions will run very high on both sides. Bring your tissues.
 
Recognize loved ones may be frustrated. 
Despite your best efforts – as well as those by your loved one's care team - to communicate about COVID-19 and the lack of in-person visits over the past few months, patients may not have fully grasped why their visitation routines were curtailed. There may be frustration, questions, and hurt feelings your loved one expresses in that first return visit. Understand that and be prepared to answer their questions in a direct, honest manner.
 
Embrace the silence. 
The first visit could seem very long, even if it is just ten minutes. Not all patients are conversational and after so much time apart, may not want to engage immediately. Be present and embrace the lulls in conversation; it may take time to re-establish the former communications cadence you had together prior to COVID-19.
 
Overcome new normal challenges. 
Facemasks and screenings will be part of our life for the near future. Remember that masks will make it harder to hear and speak – for both of you. This makes eye contact even more important – smiling eyes and laugh- lines can help communicate where words are difficult to comprehend and hugging is not acceptable. Be aware you may need to speak louder, talk more slowly, and listen extra carefully as your loved one shares their thoughts behind a mask. If your loved one has had medical challenges or cognitive changes over the past few months, they may look different or respond differently to conversation now.
Reunions after long periods apart can fall short of expectations, especially in a COVID-19 world where nothing is returning to a previous state of normalcy. But by recognizing this fact and planning ahead, family members can create a positive environment for that initial re-encounter, and maximize the opportunity to engage their loved ones in mutually rewarding conversations that bring them closer together than ever before.
 
Blog Topics
Learn More
Hebrew Rehabilitation Center provides person-centered extended medical care in a homelike setting for patients with chronic illness. As a licensed long-term chronic care hospital, we provide higher-level, more comprehensive medical care to older adults than a traditional nursing home.