Guardianship for Seniors in Massachusetts
The legal process that helps protect those who can no longer care for themselves
Guardianship for Seniors in Massachusetts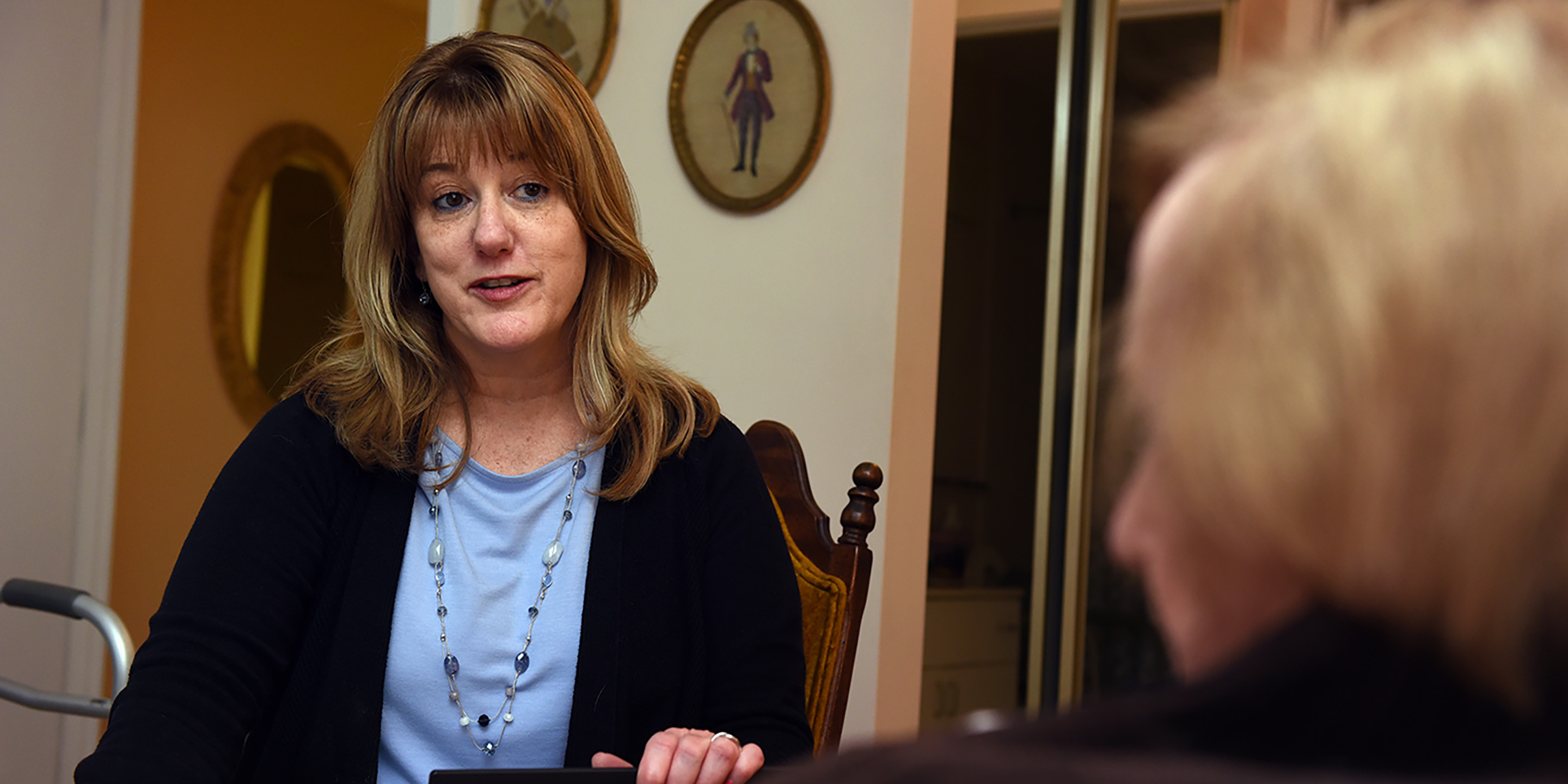 When an older adult loses the ability to think clearly, it also affects their ability to make informed and meaningful decisions. This may be caused by a health issue such as Alzheimer's disease, a brain injury, or a stroke. In some cases, it's merely a symptom of advancing age. For seniors unable to manage their own health care and day-to-day living, guardianship offers a path to providing care and ensuring that all of their needs are met. 
 
Guardianship is a legal process that gives the guardian permission to take care of and make decisions for an incapacitated adult. In Massachusetts, guardians are appointed by the Probate and Family Court. This is a discussion of guardianship under Massachusetts law—guardianship may differ in other states.
Why would someone need guardianship?
If an adult lacks the capacity to maintain their own physical health and overall well-being, they will need someone else to make decisions on their behalf.  Ideally, responsibility for making medical decisions would fall on a previously appointed health care proxy. If such prior arrangements, or an advance care plan, have not been made, then guardianship may be the best option to ensure a person's safety and quality of life.  In a guardianship proceeding, the Court determines if an adult is an incapacitated person, and if so, the Court may appoint a guardian to advocate for their medical needs if appropriate. An incapacitated person is someone who has a clinically diagnosed condition leading to an inability to understand information or to communicate their decisions.
Who can become a guardian?
Most individuals who are at least 18 years of age can become guardians. The guardian can be a relative, a friend, a professional, or an agency. A professional guardian who is unrelated to the incapacitated adult may be needed in situations in which there are no family members willing and able to serve, or in families with a history of conflict. 
 
Furthermore, being related to the incapacitated adult does not mean someone will automatically be appointed guardian. The Court may choose someone else if there are concerns about a relative's suitability for guardianship.
 
At a hearing, the Court decides if the person seeking guardianship is well suited to the role. A petitioner's criminal background, credit history, and potential conflicts of interest are typically factored into the decision.
What is the role of a guardian?
A guardian is required to consider the adult's desires and personal values in decision-making, to act in their best interests, to encourage the adult to participate in decision-making whenever possible, and, if possible, to help them develop or regain the capacity to manage their own affairs. 
What powers do guardians have? 
Guardians have the authority to make decisions regarding where the incapacitated person lives and what services they receive, including personal and health care. If the Court agrees it is necessary, a guardian may also be granted the power to decide whether to admit the incapacitated person to a long-term care facility and whether to create advance directives. 
Guardianship vs. conservatorship
The court may also assign a conservator to manage the incapacitated person's financial matters: estate; money, property, and business affairs. As the guardian manages health and daily living, a conservator handles money and property. With the conservator's approval, a guardian can receive moderate amounts of the incapacitated adult's money and apply it for the person's care and support. 
How do you become a guardian in Massachusetts?
The guardianship process starts with submitting a petition to the Probate and Family Court. Additional forms are required such as an explanation of why guardianship is necessary and a medical certificate completed by a health care professional that verifies the person is considered incapacitated. Forms and explanations can be found at mass.gov. The Court may grant the petition, modify it, grant fewer powers than requested, or dismiss it. The Court also decides whom to appoint. 
 
The best way to navigate the legal process of guardianship is with the assistance of an attorney. Guardianship cases often have unique attributes and an attorney will know about the required considerations. For information on financial assistance for legal concerns, check out the Executive Office of Elder Affairs.
When does guardianship end? 
Guardians may be appointed on a temporary or permanent basis.  Permanent guardianship for adults typically ends when the individual dies. However, courts may terminate the guardianship while the person is still alive in certain situations:
The person's condition improves, and they no longer require the help of a guardian
The person's support systems improve and a less restrictive alternative can be used to meet the individual's needs
There is evidence to show that the person does not need a guardian
Guardianship may also be transferred to a different individual if the guardian becomes unwilling to continue the role, or is deemed unsuitable by the Court.
Alternatives to guardianship
Planning ahead allows you to choose who makes decisions in case you are incapacitated and may increase the likelihood that medical care aligns with your personal preferences. If you are able to plan ahead, a health care proxy will confer many of the same legal powers as guardianship, and setting up an advance care plan would negate the need for a Court to assign a guardian. Especially in a situation where someone is unable to communicate their wishes, an advance care plan with a living will, care directives, and a health care proxy can minimize emotional arguments over what to do.
Help with senior care in Massachusetts
Caring for an aging loved one is challenging, but Hebrew SeniorLife is here to help you through all stages of the journey. With a range of senior living, health care, and in-home services available in the Greater Boston area, we help seniors live their best lives. To learn more about how to choose the right options, contact us today.
Blog Topics
Learn More
Hebrew SeniorLife offers a variety of senior living options, including independent living, assisted living, and enhanced living. There are options for every lifestyle and budget.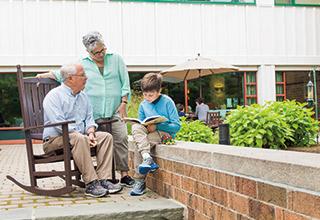 Hebrew SeniorLife is the only senior health care organization affiliated with Harvard Medical School. Members of our caregiving teams specialize in providing geriatric care, and they do so with care and compassion.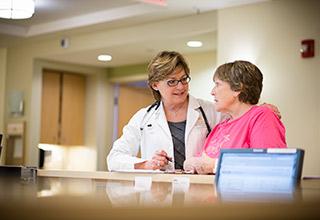 Hebrew SeniorLife is known for delivering the highest quality health care to older adults, and our in-home care services are no exception. Whether it's nursing care or rehabilitative therapies, we work closely with you to set personal goals for care.