The Hazard of Hoarding Among Seniors
Why hoarding is a threat to senior health and safety
The Hazard of Hoarding Among Seniors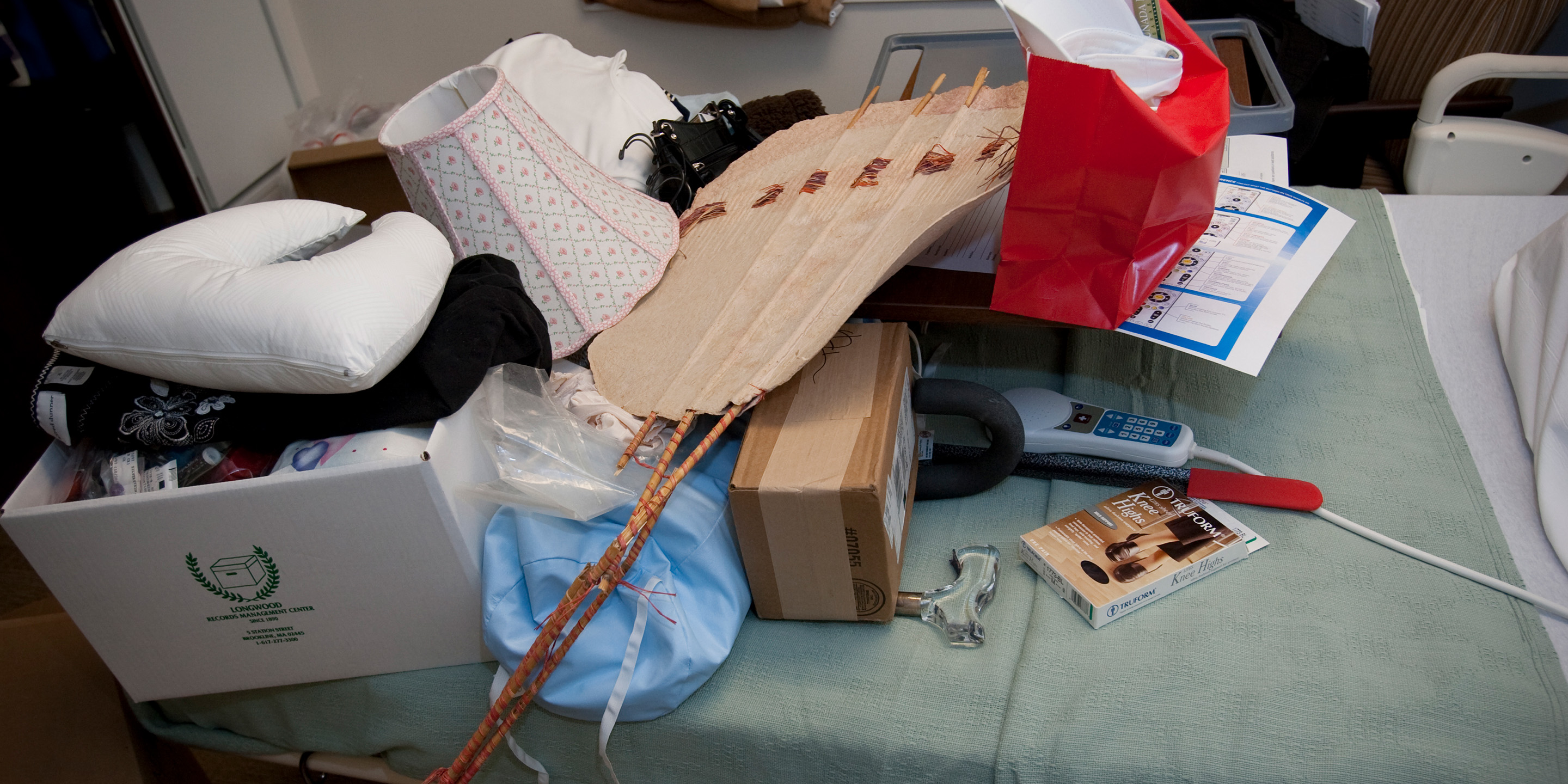 We all know collectors – those who seem to never have enough stamps, salt shakers, or seashells. Some people start collections because they love the objects they collect, while others amass large collections as an investment, hoping their collection will increase in value. Sometimes it can seem a bit eccentric, but overall it's innocent enough, right?
But when does collecting become excessive and tip from collecting to hoarding? Even more importantly, when does hoarding become a real health hazard?
Researchers have only recently examined the hoarding condition, which was designated as a distinct form of mental illness by the Diagnostic and Statistical Manual of Mental Disorders in 2013. Hoarding is described as a pattern of behavior characterized by excessive acquisition, and an inability or unwillingness to discard any object thinking they may need it sometime in the future.
Between 2 and 6% of adults suffer from the disorder, and it is more common among older adults. Three times as many adults 55 to 94 years are affected by hoarding disorder compared to adults 34 to 44 years old. It's a chronic condition that may begin in young adulthood, but left untreated worsens with age.
What causes hoarding?
There are multiple contributing factors: genetic makeup, emotional trauma, and changes in the brain may all play a role
As a social worker for Hebrew SeniorLife Home Health in the Greater Boston area, I have seen hoarding up close, and in cases I've observed, hoarding seems to serve as a kind of "security blanket." What seems like junk or trash to us is meaningful to a person who, especially as they grow older and feel more vulnerable.
Economic stress can also contribute to hoarding tendencies. Especially for those that grew up in the shadow of the Great Depression, the idea of wasting anything is anxiety-inducing. Furthermore, there are strains of "throwaway culture" that run through society at large. Those who hoard may feel like they are fighting against this negative trend. "Maybe someone else can use it" is a common refrain you might hear.
What are the associated risks of hoarding?
As hoarding disorder progresses, it can strain family relationships and friendships, causing an individual to isolate themselves. Hoarders often become unwilling to allow others in their homes even when they may need help with activities of daily living such as showering and cooking. In severe cases, hoarding can cause fires, unsanitary conditions that lead to insect and rodent infestation, and clutter that limits mobility and creates a fall hazard.
How do I know if someone is hoarding?
Raising awareness about hoarding disorder is the first step in being able to recognize when an individual suffers from the disorder, understand how to react, and provide help. Here are signs from the Mayo Clinic website that indicate someone suffers from hoarding disorder:
Disorganized piles or stacks of items, such as newspapers, clothes, paperwork, books, or sentimental items
Possessions that crowd and clutter hallways and living spaces
Buildup of food or trash to unusually excessive, unsanitary levels
Conflict with others who try to reduce or remove clutter
Difficulty organizing items, sometimes losing important items in the clutter
What can you do to help if you suspect someone you know is hoarding?
First of all, don't pass judgment. There is a reason an individual hoards and understanding the causes underlying the disorder is complicated. The last thing you want to do is make the individual feel even less in control of their lives by taking over and cleaning up without their participation and approval.
 
In the case of family, it is important to seek help from a doctor or mental health professional as soon as possible. There are specialized services where the hoarder is an active participant in dismantling the hoarding and discarding objects with professional help. This helps a person who hoards feel in control of the process. There are also clutter groups at local community mental health centers that can help a hoarder who is in treatment keep clutter in check.
 
If you suspect an elderly friend or neighbor is hoarding and not safe as a result, check with local or county resources in your area. Though it can be very uncomfortable, you may need to contact local authorities, such as police, fire, public health, or elder protective services. The suspected hoarder might pose a threat to their safety or those of others.
 
Serving on the frontlines as a social worker in Hebrew SeniorLife's Hospice Care, I often collaborate with the home care team when I believe a patient is struggling with a hoarding disorder to determine if it's time to bring in public health resources to assess the situation and recommend what needs to be done to ensure an older patient's safety.
If your loved one is struggling to care for themselves, Hebrew SeniorLife can help. We offer in-home care services, including Medicare-certified home health and non-medical private care, for seniors in the Greater Boston area. We also provide compassionate, person-centered hospice care to support the entire family at the end of life. Contact us today for more information.
Shoshana Savitz also contributed to this blog post. 
Blog Topics
Learn More
Hebrew SeniorLife is known for delivering the highest quality health care to older adults, and our in-home care services are no exception. Whether it's nursing care or rehabilitative therapies, we work closely with you to set personal goals for care.