How Telehealth Can Improve Home-Based Care for Seniors
Learn how technology can even reduce the risk of rehospitalization in seniors with chronic conditions.
How Telehealth Can Improve Home-Based Care for Seniors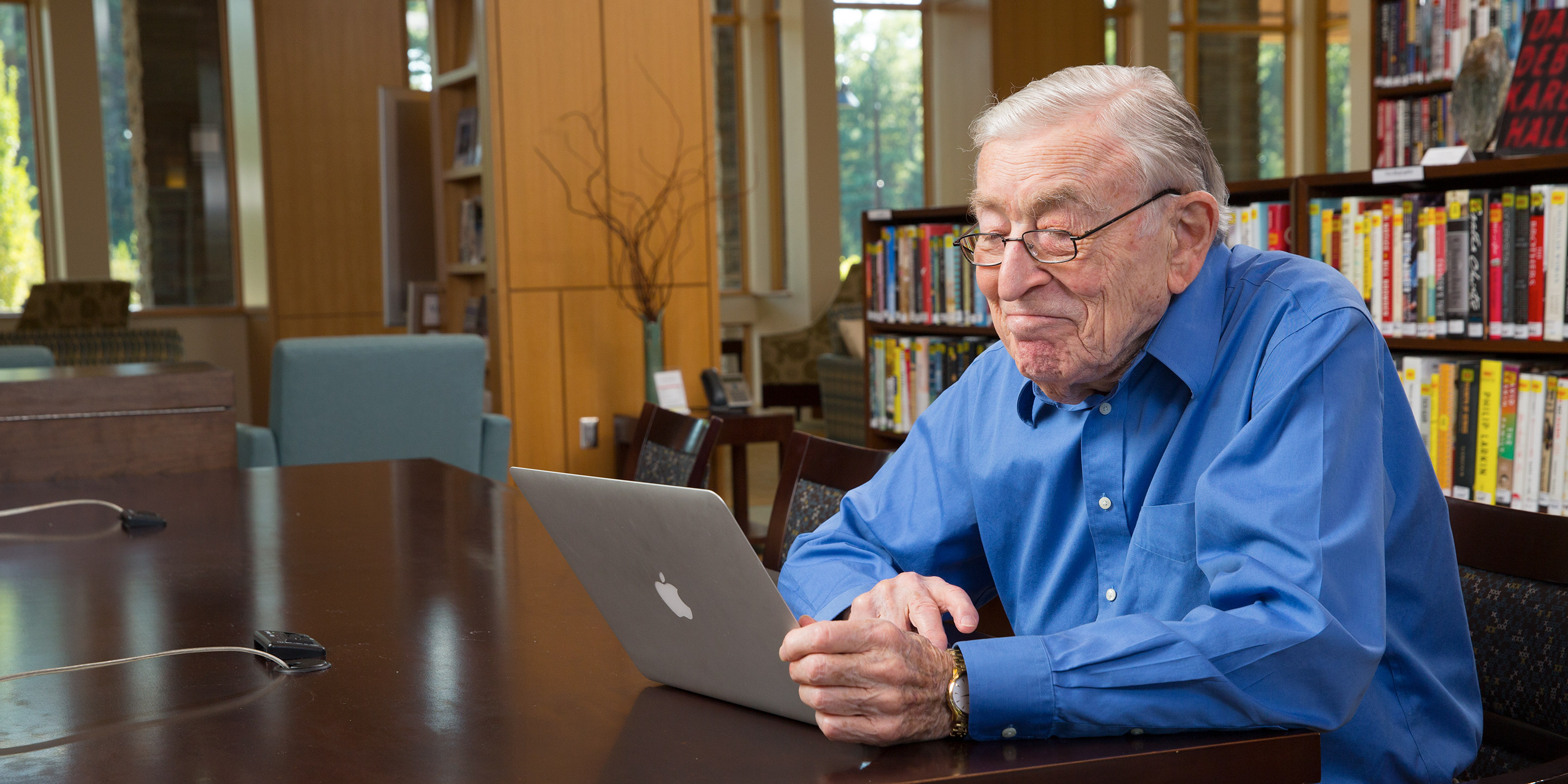 Nothing can take the place of human touch when it comes to patient care. For those of us in home care, technology will never fully replace direct patient contact, but rather serves as a powerful ally. 
When the pandemic first emerged last year, many health care organizations and home-based services tried to limit in-person visits as a way to reduce potential exposure to COVID-19 for both providers and patients. Telehealth exploded as a way to safely get patients the care they needed. 
At Hebrew SeniorLife Home Health, we were already piloting telehealth services but saw them adopted more quickly because of COVID-19. Now that the benefits have been proven, it's likely that even as the pandemic recedes telehealth will be here to stay.
Telehealth is a way of exchanging health care information using communication technology. In the home care setting, telehealth can involve machines that wirelessly transmit patient data, video visits, and phone calls. As Clinical Services Director for Hebrew SeniorLife Home Health, I'm seeing telehealth become an increasingly popular and effective way to deliver proper care and monitor patients remotely. 
Advantages of Telehealth in Home Care 
There are various ways a patient at home can access telehealth and speak to a clinician about their care. One big advantage to telehealth is the ability for care providers to monitor patients daily at the clinicians convenience. Telehealth technology enables clinicians to remotely track a patient's vital signs, weight, and oxygen levels using a special machine that transmits the data. 
Clinicians can ask questions over the phone to help monitor a patient's overall health status. This allows the clinician to detect symptoms that suggest complications requiring immediate attention. Early intervention can often prevent emergency room visits. Patients can also access disease-specific educational modules about medications, infection control, and other tools to manage chronic conditions. 
The daily monitoring, symptom management, and patient education that telehealth allows can even help to reduce rehospitalizations, improving the patient's quality of life and reducing health care costs.
So, what still needs to be done in person? Direct services, such as help with wound care and assistance with activities of daily living (bathing, dressing, etc.) still need to be done inside the home.  Even so, telehealth can enhance the patients' and caregivers' experience. 
For example, a physical therapist could conduct virtual telehealth sessions with older adults at home to help improve their strength, balance, endurance, and to provide tips to reduce the risk of falls. Telehealth enhances connection with patients and supports the goal to provide informed, good quality care. At the same time, it helps patients who are coping with chronic conditions such as COPD (chronic pulmonary obstructive disease), congestive heart failure, diabetes, and chronic pain maintain as much independence and enjoy the best quality of life possible.
Here's an example of how telehealth helped an 84-year-old patient of Hebrew SeniorLife Home Health: 
Iris recently received a chronic heart failure (CHF) diagnosis. She was admitted to home health services with nursing and physical therapy, and was enrolled in telehealth. She used the telehealth device daily to monitor her blood pressure, weight, and blood oxygen levels. Iris also answered a list of health check questions daily related to her diagnoses. This information was transmitted to a clinical team that reviewed her daily readings.

Iris reported increased shortness of breath with rest and the device noted that her blood pressure was elevated. The home health clinical team was alerted to these changes in symptoms and scheduled an in-home nursing visit. While there, Iris's Nurse identified that Iris was in the early stages of a CHF exacerbation and contacted her physician. The physician made some modifications to Iris's medication to manage these symptoms, preventing a re-hospitalization.
Things to Have with You During a Video or Phone Visit
I always recommend treating a telehealth visit the same as an in-person visit with a clinician, so  there are a few  things with you during the visit:
Write down specific questions in advance so you don't forget anything important to ask the clinician.
Have a family member or friend there for  the video call, if possible.
Have a current list of medications or prescriptions handy.
You should also move to somewhere quiet with no distractions, have your computer or tablet charged if it will be a video visit, and take notes about the discussion and any follow-up actions you need to take.
Is Home-Based Telehealth Covered by Insurance?
Typically, telehealth is a service provided within a patient's treatment plan and there is no cost to the patient. Before beginning home health, you should check your insurance coverage related to the service as plans and policies can differ. Hospitalization isn't required to be eligible for home health, but a doctor's referral is.
Telehealth is relatively new in the health care field but has the potential to improve the quality and accessibility of services. For homebound seniors, it's an especially effective tool for managing chronic conditions and supplementing care provided directly in the home. At Hebrew SeniorLife Home Health, we're always focused on providing patient-centered care and putting older adults on a path to wellness, whether that's in person or with the help of technology. If you or a loved one need home health or visiting nurse services in the Greater Boston area, we'd love to help you. Contact us online or call us at 781-234-9900.
Blog Topics
Learn More
Hebrew SeniorLife is known for delivering the highest quality health care to older adults, and our in-home care services are no exception. Whether it's nursing care or rehabilitative therapies, we work closely with you to set personal goals for care.