The Life of a Post-Acute Care Rehabilitation Patient
The firsthand testimonial from a former RSU patient
The Life of a Post-Acute Care Rehabilitation Patient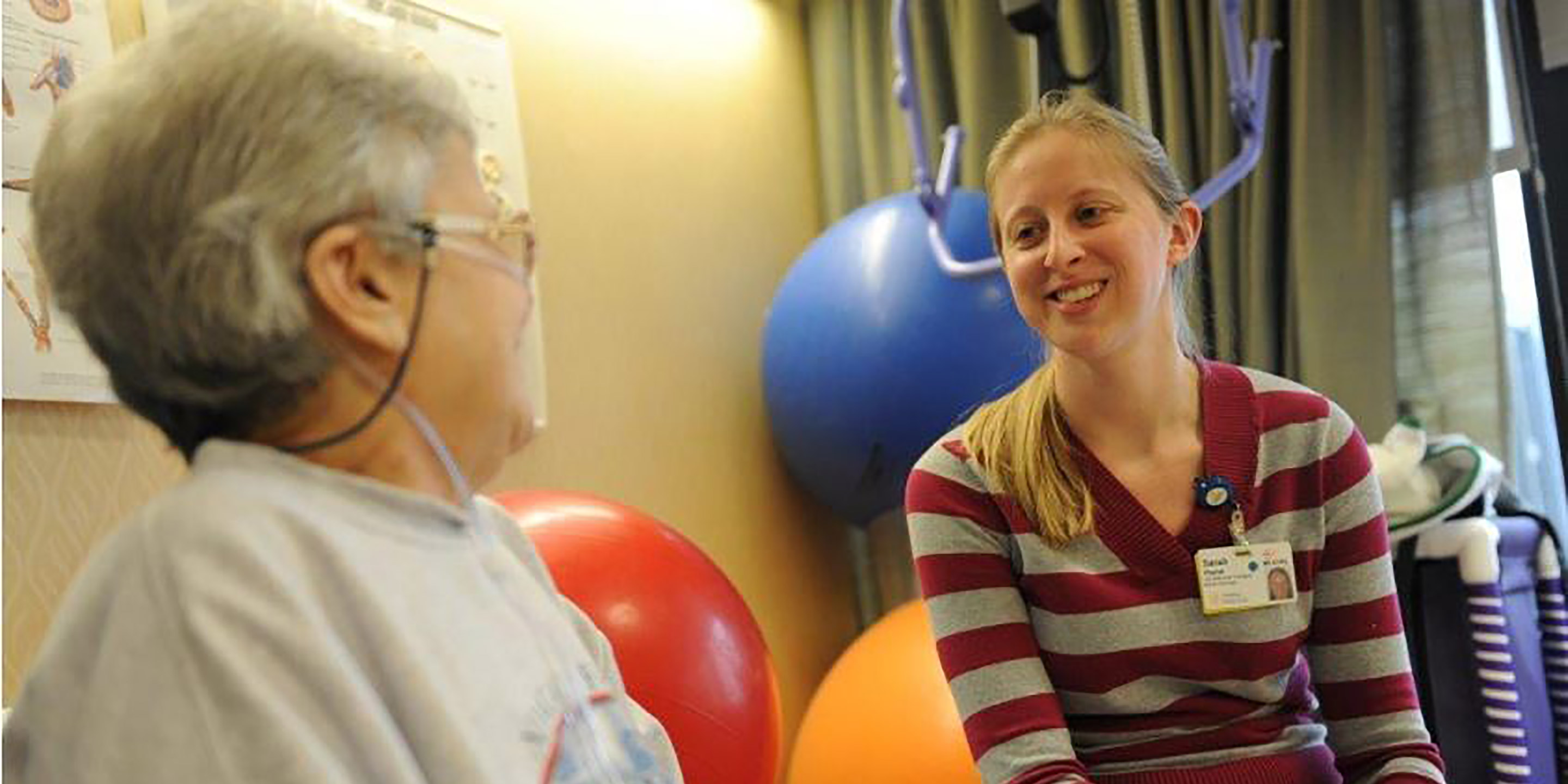 Post-op is a difficult time. The body is adjusting to new limitations and trying to heal. It's not uncommon for patients recovering away from home at rehabilitation centers to feel additional sadness brought on by being without familiar comforts. It comes as no surprise that the care a patient receives in post-acute care can make all the difference between a difficult recovery and quickly meeting the necessary goals to regain independence.
Ms. S. came to Hebrew Rehabilitation Center after three weeks at an acute care hospital, where she had two major colon surgeries. When she arrived, Ms. S. was very lethargic and had no appetite. A strong multi-disciplinary team was on hand to help her from the moment she arrived at HRC's Rehabilitative Services Unit. It was important for staff to create a positive atmosphere, allowing her to focus on meeting physical goals without unnecessary stress or discomfort.
Admitting that she didn't know what to expect before arriving, Ms. S. said the staff put her at ease. "They explained everything to me and answered all of my questions. There was a lot of time for visitors but first came the rehab. They never let me get out of doing my exercises."
Each day was filled with lots of education, then physical and occupational therapy. All of the exercises were designed to build strength.
"We kept her very busy," recalls Stephanie, one of Ms. S.'s nurses. Stephanie was frequently the first to stop by her room in the morning to go over the day's plan.
Nurses worked with Ms. S. to grow her confidence and comfort, particularly when it came to caring for her colostomy bag, which was particularly challenging for her as a stroke survivor.
"All of the nurses were so patient with me. Gina and Stephanie explained things to me, and then I did them myself. After several attempts I had success! My appetite grew, my strength grew, and my confidence grew."
"Dr. Davidson, the nurses, the aides, therapists, dieticians, the young woman who brought me menu selections, newspapers and ice cream—everyone was upbeat, compassionate and smiling."
Ms. S. is home now, "exercising and enjoying life, and feeling so much better and stronger," she says, "Thanks in no small part to HRC."
"It was everything I needed. My stay at HRC was heaven."
 
Blog Topics
Learn More
Hebrew Rehabilitation Center in Boston and at Newbridge on the Charles in Dedham, MA, offers specialized care to older adults recovering from a surgery, complex illness, or hospital stay.