Memory Care Living: Redefining "Living Space"
Memory Care Living: Redefining "Living Space"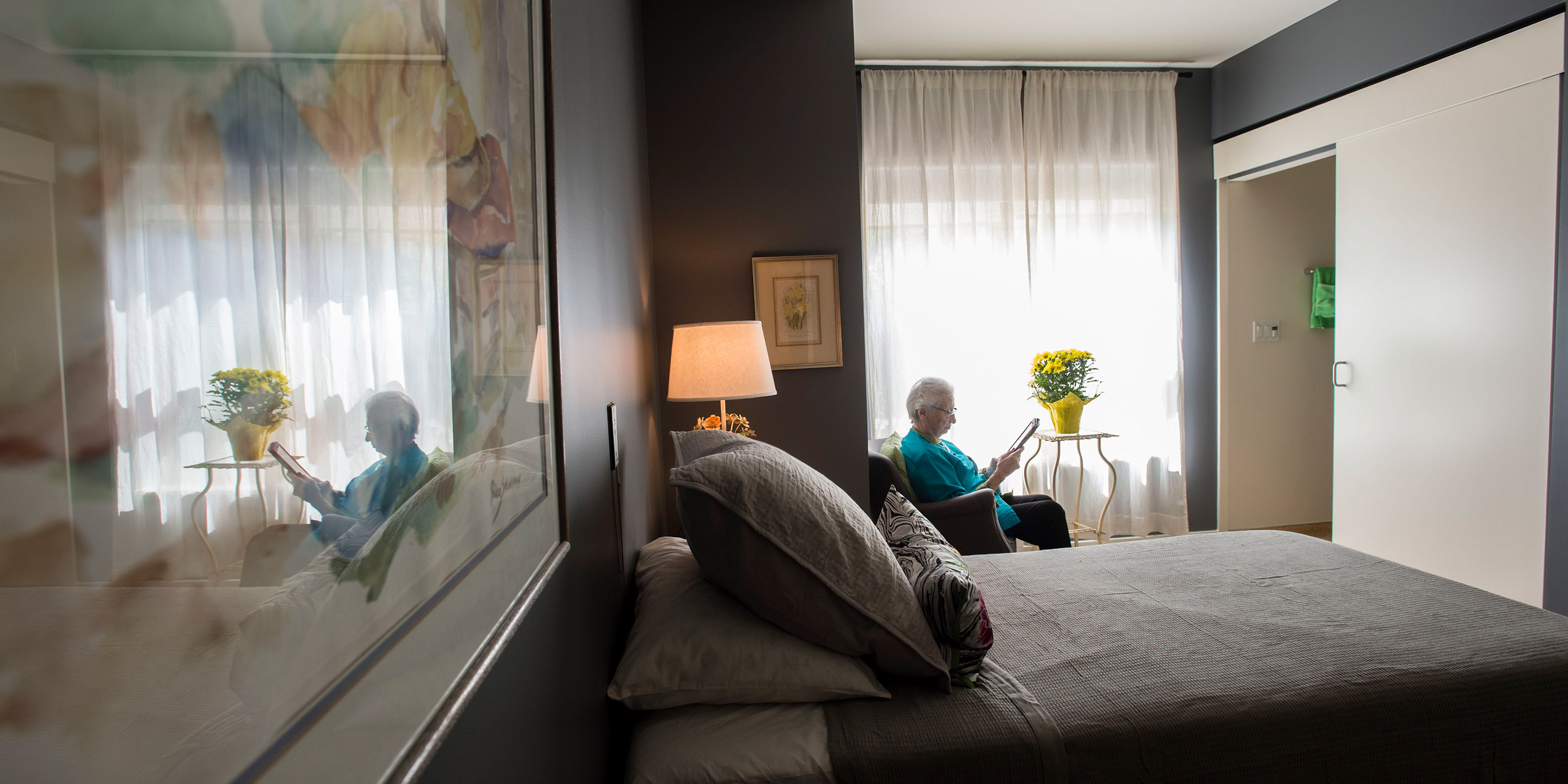 When family members explore a memory care assisted living community for a loved one, it's easy for the apartment itself to become the focus of attention. How big is it? Does it have a nice view? Will her furniture fit? For adult children especially, it can be very hard to think about a parent "downsizing" to a studio-sized apartment.
As the collaborative care advisor at NewBridge on the Charles, part of my role is to educate family members about memory care and the way our environmental design maximizes quality of life. For people with dementia and/or Alzheimer's disease, the goal of memory care assisted living is to encourage socialization, self-expression and to maximize cognitive stimulation. The keys to these goals are not the real estate, but the quality of staff, the nature and extent of programming offered, as well as the culture of the community. As long as the apartment is personalized and comfortable, the ideal memory care assisted living apartment is often a small one.
Family members are often surprised by the way their loved ones respond to their new accommodations.  One family I counseled needed an immediate placement, so reluctantly took an apartment with a parking lot view with the plan to move when another opened up. Unexpectedly, their parent was immediately comforted by the hustle & bustle of cars – as it evoked memories of the urban home she had as a new housewife in Brookline.
Selecting a memory care assisted living community is so much more than selecting an apartment. It's important to recognize that what mattered before may not matter as much now. Look beyond real estate for a community that can best meet your loved one's needs as they are today. 
 
Blog Topics
Learn More
At NewBridge on the Charles in Dedham, MA, our memory care assisted living community was designed to address the needs of those with early- and mid-stage Alzheimer's disease or dementia.