My Thoughts on the First Decade
My Thoughts on the First Decade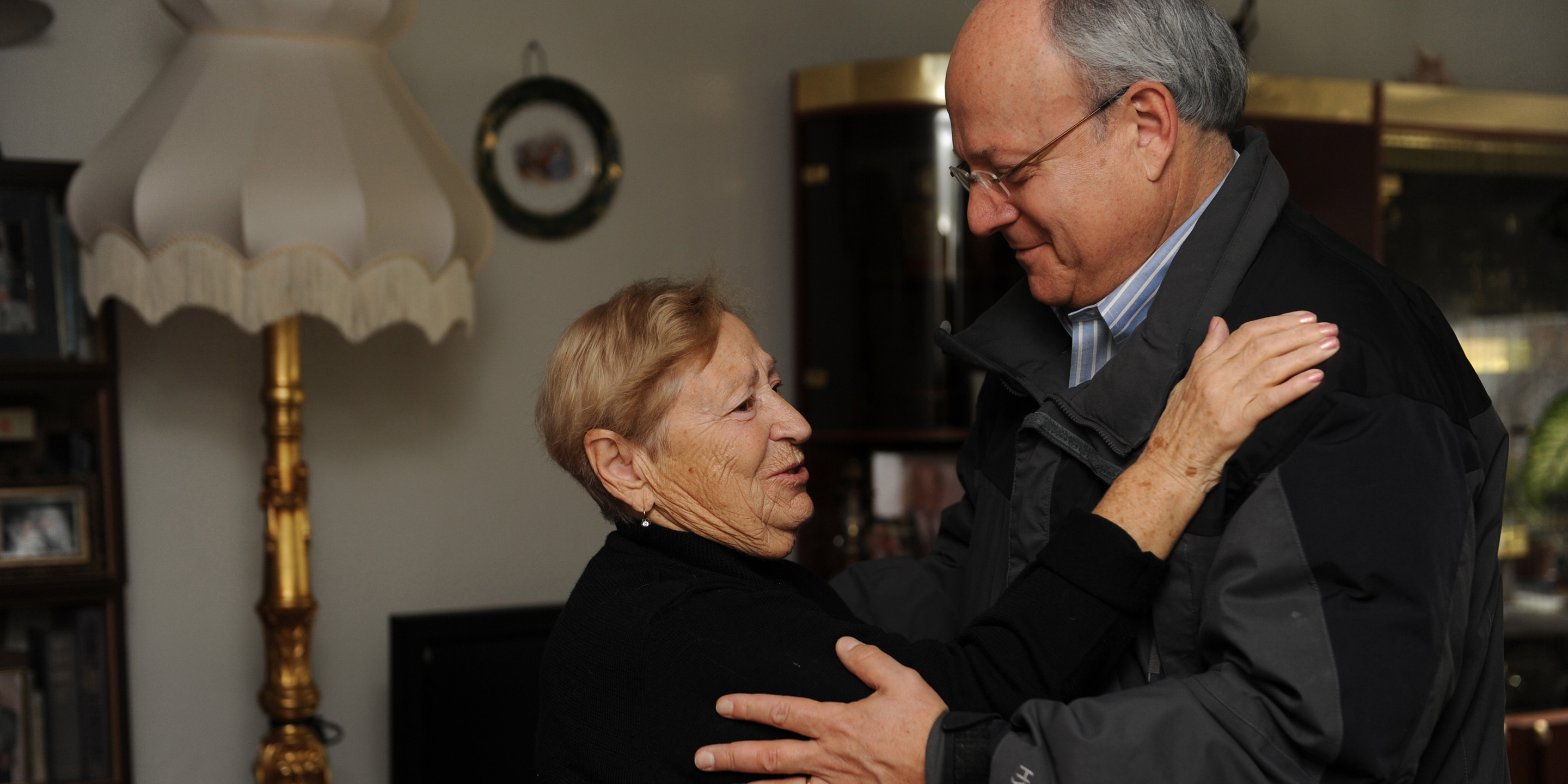 In early 2009, I was in my office at North Shore Medical Center in Salem when a recruiter I know called me about a position as president of Hebrew SeniorLife (HSL). I'd never considered leading an organization that specialized in senior care, but the recruiter knew me well and urged me to take some time that evening to look at HSL's website. She believed HSL and I would be a great match, was confident I would agree once I learned more about HSL, and promised to accept my response if I weren't interested.
It turns out that she did know me well, and I was interested. The more I explored HSL, the more I saw an organization with a clear and critically important mission—one founded on a profound respect for elders and a belief that aging should not be defined by loss, but by what's still possible. I was struck by how much HSL had done to improve the lives of seniors and their families over the years and their extraordinary commitment to stay true to their mission. I could see HSL had the depth and breadth of talent needed to develop services and communities that could meet the evolving needs and wants of a rapidly expanding older population within a changing social, economic, and political landscape. This was an organization poised to shape the future of senior care and services. I was convinced that HSL would fit the evolution of my career perfectly, and eager for the opportunity to contribute to the organization's goals in a meaningful way. 
As an MBA graduate, I first worked in consumer package goods marketing for Gillette and the General Mills' Parker Brothers division. Traditionally companies like this had tended to rely on R&D departments to develop new innovative products, and then try to figure out how to sell them. But as I started my career, I witnessed an evolution in strategic thinking. Marketing professionals were increasingly focused on identifying consumers' unfulfilled needs, and developing products and services that satisfied those needs. Marketing strategy was becoming more consumer-centered and needs-driven, and less manufacturer-centered and product innovation-driven.
This experience served me well as I moved into health care management where I could apply my consumer-centered background to make a greater difference in peoples' lives. Satisfying health care needs felt much more important than satisfying shaving and entertainment needs. First, at New England Baptist Hospital, I worked with a team to develop an orthopedic center of excellence aimed at providing patients and their families with a comprehensive, integrated, and high-quality orthopedic experience with world class service that resulted in excellent clinical and patient-experience outcomes. Then, as executive vice president and chief operating officer at North Shore Medical Center, I spent seven years helping serve some of Massachusetts' poorest communities, where I truly learned how extensive patient and family needs can be.
At HSL my personal and career aspirations converged. For all that our Senior Leadership Team, the rest of our amazing staff, our volunteers, and I contribute to fulfilling our mission, I receive an even greater sense of gratification in return. I relish working with all of my colleagues to improve the performance of our very large and complex organization that provides essential services to seniors at multiple sites in Greater Boston, and increasingly in their homes. I never take my colleagues for granted — all highly respected experts, skilled in an impressive range of diverse disciplines—that surround me and support our goals.
I'm so proud of all we have accomplished during the past decade in an increasingly challenging health care and human services environment— one that is struggling to keep up with growing demographic and economic challenges. As an example, at least 190 nursing homes have closed in Massachusetts during the last two decades - 20 in the last year alone – due to increased expectations, care needs and costs, and reimbursement not keeping pace.
As people age, their health care needs increase. How that care is delivered and what it looks like becomes more important as priorities change. I've learned more than anything else that seniors want, and deserve, to maintain independence and enjoy life as they age with opportunity for continued intellectual and spiritual growth.
Despite these challenges, HSL continues to lead the way in the field of aging by providing choices that meet individuals where they are in their lives. We do this by tailoring services to address a diverse set of circumstances and deliver them within a broad range of environments. Our experts in senior living, geriatric health care, aging research, and teaching collaborate to offer an integrated continuum of services and advocacy for seniors in our own communities, as well as in the senior care industry internationally. Across the board, all HSL employees work together every day with a single-pointed focus to "redefine the experience of aging." That means understanding what seniors, their families, and their caregivers need and want, and to continually ask "what matters most?" to those we serve.
Over and over again my colleagues prove that they have what it takes to succeed. They are not afraid to go beyond conventional thinking to find new ways to better serve our aging population. From our R3 (Right Care, Right Place, Right Time) initiative, that seeks to demonstrate the extensive value of services in affordable senior housing; to our Vitalize 360 TM program that coaches seniors to set and achieve new goals for physical, intellectual, and spiritual wellness; to top notch specialized primary care; to internationally recognized aging research; to training the next generation of geriatric care providers, HSL is truly one-of-a-kind.
From the bottom of my heart I thank all of my friends at HSL for the best 10 years of my career.
If you would like to learn more about what we're doing to redefine the experience of aging, I invite you to do what I did 10 years ago and explore our website.
 
Blog Topics