Respecting the Role of the Direct Care Workforce in Senior Services
Respecting the Role of the Direct Care Workforce in Senior Services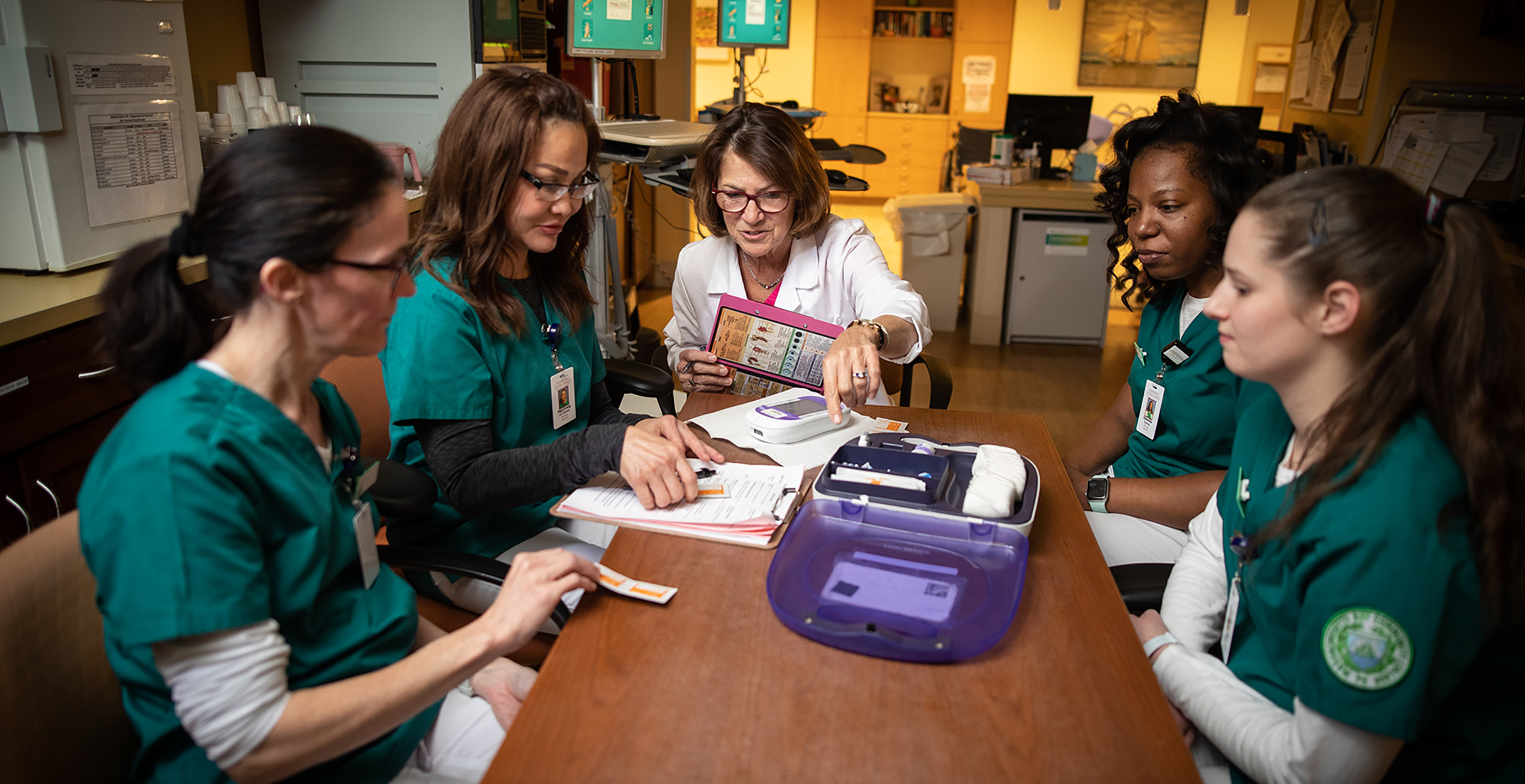 Workforce shortages in senior services challenge Massachusetts, where one in five residents will be 65 years old or older by 2030. At a time when we have a growing number of seniors, with more chronic conditions and diseases such as Alzheimer's and other dementias, we are at the same time faced with fewer geriatricians, nurses, and direct care professionals embarking on senior services career paths.
Unlike "happier" health care settings, like pediatrics, jobs in senior care can be more demanding and emotionally harder due to chronic conditions, behaviors seniors can exhibit, and end of life. Direct care staffers, particularly with sicker, older patients, are often overlooked or taken for granted at some organizations. Direct care is very tough. Nationally, turnover is high. At HSL, it is just the opposite.
At HSL, we fully understand that our direct care employees are the heart and soul of our organization, the main reason our patients, residents, and families receive such wonderful care and support, and I believe showing our staff the respect they deserve contributes to their engagement, satisfaction, and loyalty. It is all about respect. True to our cultural beliefs, we regularly ask our entire staff "What Matters Most?" and develop or enhance programs in response. We are often cited for our family-like atmosphere and the fact that our staff makes a difference and adds value to how we provide care. Direct care staffers believe, as we all do here, that they don't have just a "job" but instead are building careers that are fulfilling for them and beneficial for their families.
This is important to me, not only as the President and CEO of Hebrew SeniorLife, but also as a member of the Executive Committee of the Massachusetts Healthcare Workforce Collaborative, a unique and ambitious public/private partnership to implement change that will help us address key workforce areas in health care in the Commonwealth over the next several years. While there is always room for improvement, I do believe HSL has several best practices that organizations could consider as they recruit and retain these unspoken heroes who step up every day to service our most vulnerable population. The following lays the foundation.
Outline and communicate career paths:  No matter what job an employee has when they join an organization, let them know where they could be headed. Today's generations entering the workforce want to do meaningful work. Older workers who have cared for family members want to do meaningful work. Outline and define the career trajectory and help them "ladder up" through trainings, mentorships, job shadowing, and the like. Work to remove barriers standing in the way of advancement, whether they are internal or external.
Empower staff: Provide opportunities to contribute at the top of their abilities. Let them reach beyond their day-to-day responsibilities, participating in areas such as process improvement and patient satisfaction strategies. Most of the best innovations are created when organizations allow frontline staff to think outside of the box. Re-evaluate protocols and guidelines that may impede progress.
Provide professional development opportunities:  Whether it is a technical ability or a soft skill, provide ongoing opportunities to be exposed to broad, fresh thinking, best practices, and lessons learned. At HSL, for example, we offer a senior PCA professional development program that provides a career ladder for PCAs who want to build their skill sets and become leads for patient care. Donors and foundations appreciate professional development and often provide funding for upwardly mobile employees.
Provide scholarships and incentives: Make sure the path forward is clear of financial hurdles through scholarship programs and incentives that help staff achieve their dreams. As an example, in 2019 HSL awarded 15 full nursing scholarships totaling $100,000 and provided another $100,000 to 39 HSL employees and/or family members completing their degrees, getting certifications, and up-leveling their skills.
Compensate appropriately: Remember that benefits are an important part of the compensation package. Build out benefits that are meaningful to direct care staff and address challenges in their lives. For example, HSL collaborates with EdNavigator to provide hard-working families paths to education and beyond. It has proven to be a valuable asset to our employees who are seeking guidance and advice ranging from choosing an appropriate pre-school for their little ones to selecting colleges for their families or themselves.
Making all of these a reality is a win for our hard-working direct care staff and for our vulnerable seniors.
 
Blog Topics