Signs of Caregiver Stress and Tips to Avoid Caregiver Burnout
Learn the difference between stress and caregiver burnout and ways you can avoid or ease both.
Signs of Caregiver Stress and Tips to Avoid Caregiver Burnout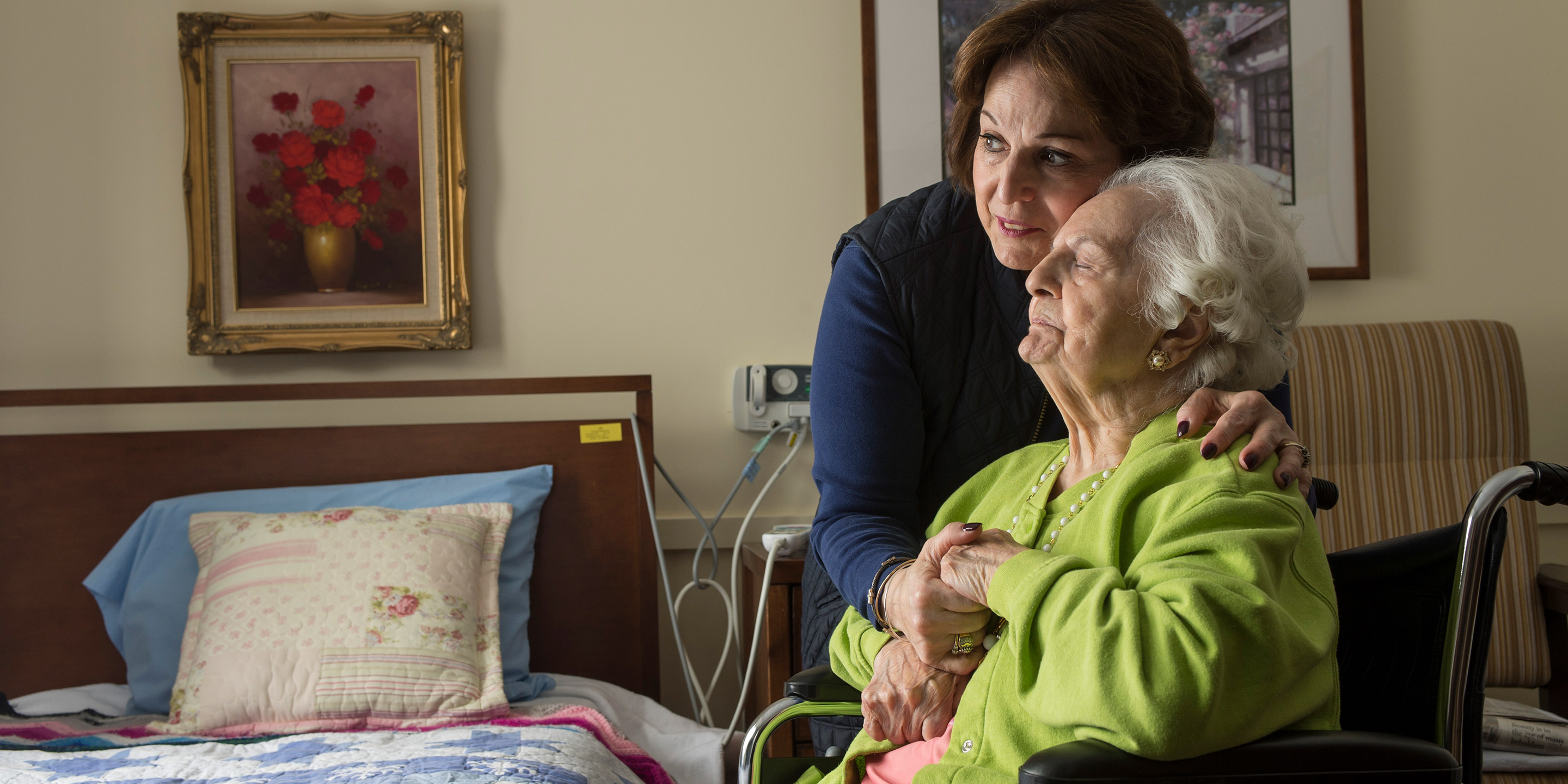 The demands of caregiving for a loved one can be overwhelming and exhausting and oftentimes, caregivers feel like they're near a breaking point. However, there is a difference between caregiver stress and caregiver burnout. 
Stress usually involves feeling under pressure when the demands of a situation require too much emotional and physical energy. Under stress, a person may try to gain more control so that things will get better.
Caregiver burnout, on the other hand, happens when a person reaches a point where they have nothing left to give. They often feel mentally and physically exhausted to the point where they are beyond caring. It often feels that there is no end in sight to their situation.
To avoid reaching a breaking point, the important thing is to lower your stress and avoid caregiver burnout altogether.
Eight Signs of Stress and Burnout
There can be physical, behavioral, and emotional signs of caregiver stress and burnout. Here are the eight signs to look out for:
Anxiety, depression, irritability
Feeling run down, low energy
Overreacting to minor frustrations
New or worsening health problems in yourself
Neglect of your own needs
Trouble relaxing even when help is available                                                                      
Reduction in leisure activities
Sense of hopelessness or despair
Tips for Addressing Caregiver Stress and Burnout
Get enough sleep. This is one of the most important things you can do for yourself to function at your best for yourself and the person you care for. When you don't get enough sleep, your ability to handle stress, your mood, your energy, and your productivity suffer.
Take care of your own health needs. Make sure you stay up to date with your own medical and emotional health appointments. The better your own health is, the better you will be able to be an effective caregiver for someone else.
Ask for help, and try to let go a little (this takes practice!). This may include anything from a respite stay for your loved one if possible, to daily or weekly help so you can have some time to yourself for much-needed self-care. Sometimes friends and family don't know what to offer so they need to hear specific ways they can be helpful, and that can only come from you. Ask someone to pick up some groceries. See if they can visit with or take out your loved one for a couple of hours. Maybe all you need is a regular phone call to check-in and say hello. People feel good about helping others, and you'll be helping them, too, by asking for their assistance.
Identify stress reducers and use them when you can. Take a walk, work on a hobby, talk to a friend, watch a favorite movie, play with your cat, practice deep breathing and other relaxation techniques. Whatever it is that gives you pleasure and is good for you is important to keep in your life the best you can. 
Identify what is within your control (what you do and how you react), and those things that are not (what others do and how they react). Putting the focus on how you choose to react to situations rather than how others react will help you lower stress by feeling more in control.
Celebrate small victories/practice gratitude. Getting through another day, having a positive interaction, getting some time to yourself, feeling you did your best for your loved one and yourself. These should all be celebrated and by doing so, add to the positivity in your life.
Hebrew SeniorLife offers support for those caring for someone with dementia through our Deanna and Sidney Wolk Center for Memory Health, including individual and family counseling as well as caregiver support groups – all of which are conveniently available virtually through online telehealth. Contact us online or call 617-363-8600 to learn more.
Blog Topics
Learn More
The Deanna and Sidney Wolk Center for Memory Health at Hebrew SeniorLife provides outpatient memory care services, in person and virtually, for people living with cognitive symptoms — and for their families and caregivers.