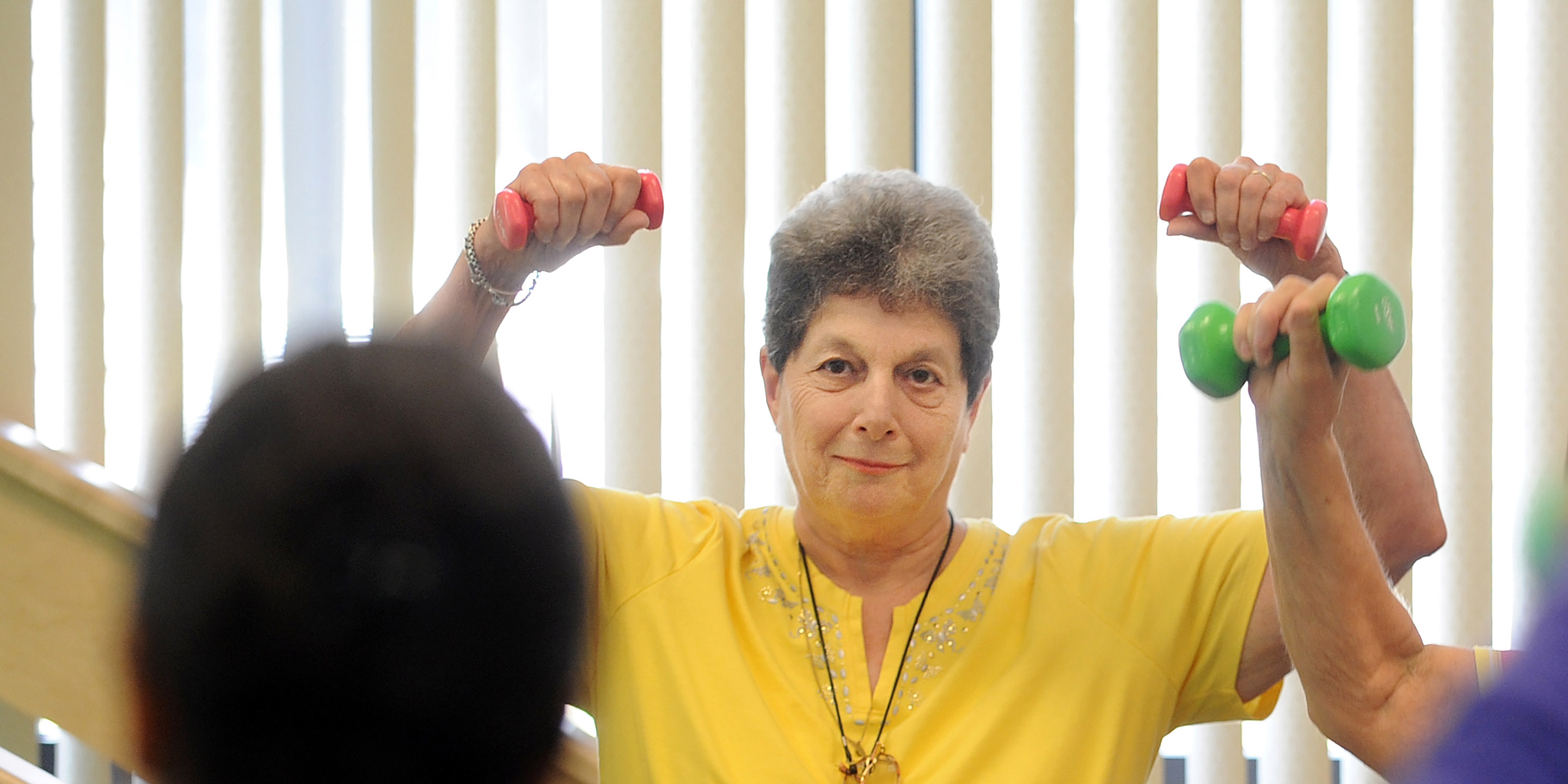 More than 265,000 older adults fracture a hip each year in the United States, with associated health care costs estimated at more than $20 billion annually. About 20 percent of those die within a year, and more than 75 percent never recover their ability to function day to day. "A large proportion of fall deaths are due to complications following a hip fracture," says the Center for Disease Control. "One in five hip fracture patients dies within a year of their injury."
After a hip fracture, physical therapy is generally completed within a few weeks, leaving many patients with significant limitations in mobility and inability to perform daily activities, says Douglas Kiel, MD MPH, Professor of Medicine at Harvard Medical School and the Principal Investigator of the Hebrew SeniorLife site for the STEP-HI study. This study is being funded with a $15.6 million grant from the National Institutes on Aging of the National Institutes of Health.
We know that continuing physical therapy and exercise for six months-especially weight lifting exercise-improves mobility and function after the fracture. In this new study, researchers will test whether combining Testosterone with Exercise can lead to even greater improvements in physical abilities after a hip fracture.
For further information please call our STEP-HI Study number at 617-971-5800 and ask for Evelyn O'Neill (study coordinator) or Mary Vierling (nurse recruiter).
 
Blog Topics
Learn More
At the Hinda and Arthur Marcus Institute for Aging Research, Harvard Medical School-affiliated researchers are working to uncover answers to some of the most pressing challenges of aging.