Tips to Help Prevent Bone Loss in Older Adults
Learn everyday ways you can reduce the risk of osteoporosis.
Tips to Help Prevent Bone Loss in Older Adults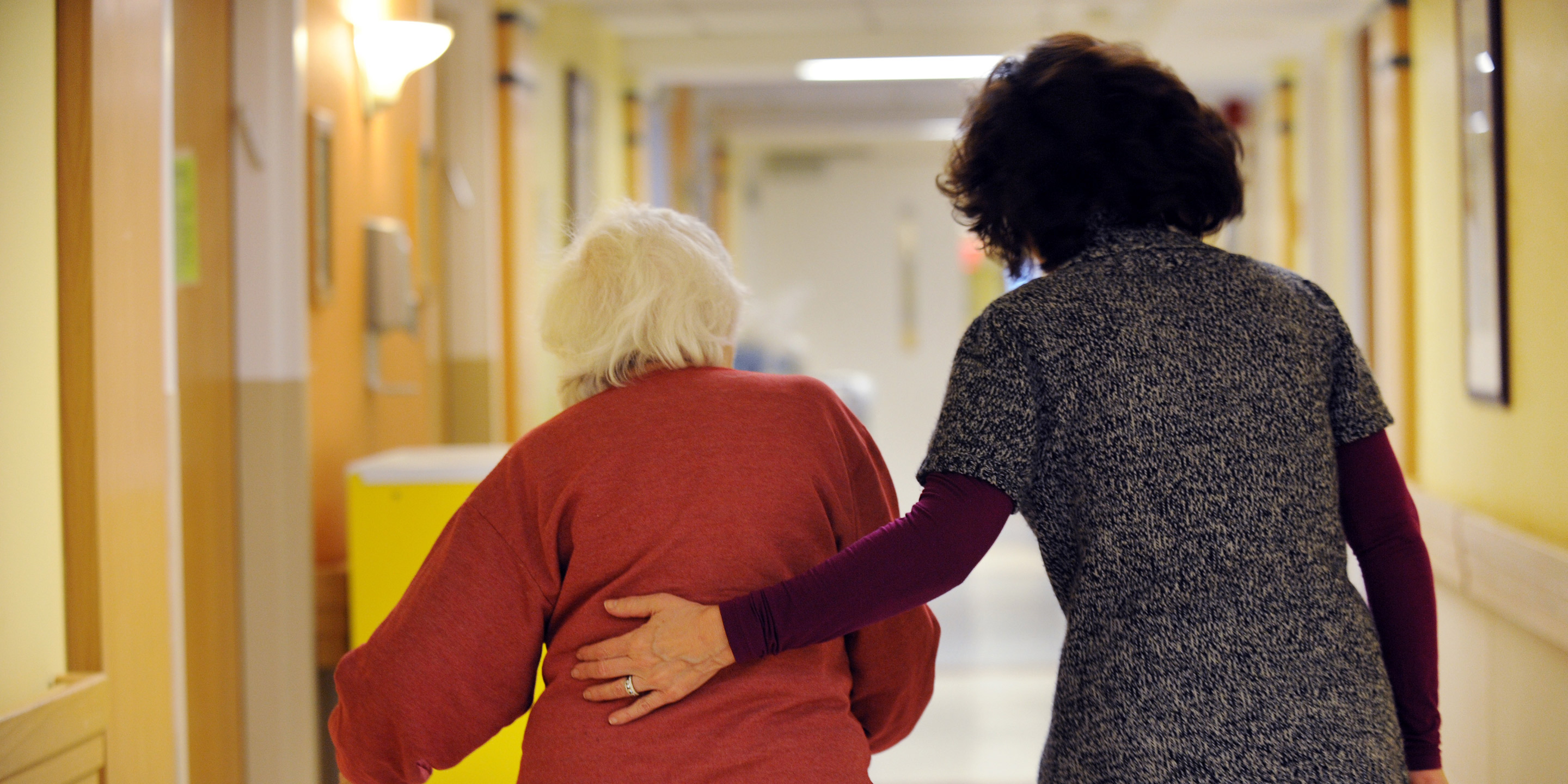 As you age, maintaining strong bones can help reduce the risk for osteoporosis and related complications. Every year, nearly 1.5 million fractures are caused by osteoporosis, which is a condition in which bones become weak and brittle. But what causes bone disease and how can you protect yourself from it?
What is osteoporosis?
These are important questions that scientists at the Musculoskeletal Research Center in Hebrew SeniorLife's Hinda and Arthur Marcus Institute for Aging Research are working to answer, as well as identifying all health risks associated with bone disease. While we know osteoporosis typically develops over many years, we're learning that the active process of bone turnover where the breakdown of old bone exceeds the formation of new bone results in losses of mineral and bone strength. With aging, cells involved in the resorption of old bone become a bit unrestrained, and cells involved in bone formation and sense of forces on the skeleton lose their vitality. These age-related changes ultimately contribute to the occurrence of broken bones due to an increased propensity to fall.   
The good news is that these findings have opened up promising new areas for continued research, while others suggest various steps individuals can take now to improve their bone health. 
Tips to help prevent bone loss
There are some things you can do every day to reduce the risk of bone loss and disease throughout your life. Bone loss may have already started, but you can still take steps to keep your bones strong and maybe prevent osteoporosis later in life. 
Consume a higher level of dietary protein. A study has shown seniors who do this are less likely to suffer hip fractures than seniors whose daily dietary protein intake is less. Researchers recommend older women consume at least 46 grams of protein per day and that older men consume at least 56 grams of protein daily. This can come from both animal sources (meat, poultry, fish, eggs, milk, cheese, and yogurt) and plants (legumes, grains, nuts, seeds, and vegetables).
Other dietary factors contributing to bone strength include dairy products in general, and even the antioxidants contained in fruits and vegetables. 
Although vitamins and minerals are important for bone health, simply taking Vitamin D and calcium alone is not likely to reduce the risk for fracture. The best approach to preventing fractures is to get a screening test such as a bone mineral density measurement or complete a fracture risk assessment. Depending on your risk for fracture, treatment may consist of exercise and diet to preserve bone mineral density, or taking one of many approved prescription medications when the risk is high. For frail older adults living in long-term care institutions, vitamin D may prevent falls.
Secondary prevention of fractures represents the "low hanging fruit" of medical care.  Older adults who have already had a hip fracture are at very high risk for another fracture within the first year such that prescription medications should be universally recommended for those who have suffered a hip fracture.
Exercise regularly, including weight training, to minimize bone loss and strengthen muscles. A recent Marcus Institute study showed that Tai Chi for nine months improved bone mineral density and tended to slow down the turnover of bone, not to mention Tai Chi's benefits on fall reduction. Exercise also improves muscle strength, and is important for the prevention of falls, fractures, and hospitalizations.
Lifestyle choices make a difference. Eliminate smoking and excessive alcohol consumption. Researchers at the Marcus Institute have shown that much of the decline in hip fracture rates in this country have been explained by reductions in smoking and excessive alcohol intake.
Learn more about osteoporosis and certain risk factors in the video below.
The goal of the Musculoskeletal Research Center at Hebrew SeniorLife's Hinda and Arthur Marcus Institute for Aging Research is to conduct research, test interventions, and disseminate findings on common musculoskeletal conditions associated with aging, including osteoporosis. Talk to your doctor about scheduling a bone mineral density screening to help assess your risk of fracture and whether you need treatment with medication.
Blog Topics
Learn More
At the Hinda and Arthur Marcus Institute for Aging Research, Harvard Medical School-affiliated researchers are working to uncover answers to some of the most pressing challenges of aging.