What Caregivers Should Know About Dementia and Hospitalization
What Caregivers Should Know About Dementia and Hospitalization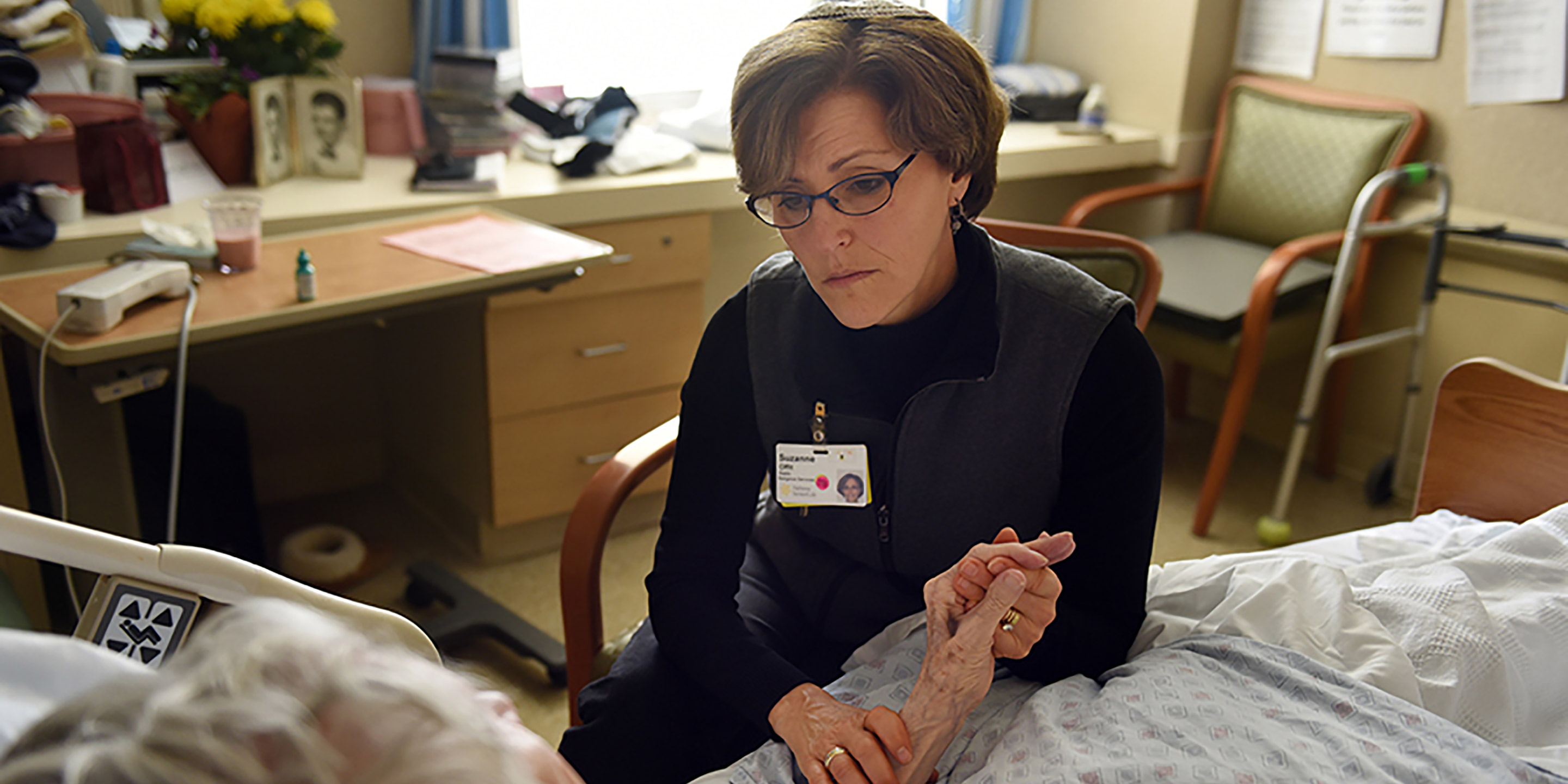 A trip to the hospital can be stressful for anyone but can be especially difficult for patients with dementia and Alzheimer's. They can become easily anxious and confused in new surroundings and any subtle change in their routine can cause delirium, which is a state of confusion that can develop following illness, infection, or surgery. Delirium is one of the most common complications in hospitalized patients over age 65.
People with dementia who are hospitalized are less likely to receive adequate pain relief, and potentially more likely to receive a higher dose of medication – which comes with its own risk of complications and side effects. They can also need more care from family members while they're hospitalized.
As a geriatric specialist in the Rehabilitative Services Unit at Hebrew Rehabilitation Center in Dedham and the medical director of the Skilled Nursing Unit at Orchard Cove in Canton, I receive many questions from patients and their caregivers about hospital visits and ways to prevent a trip to an acute care hospital.
What are some ways that families and caregivers can help avoid delirium in a patient while in the hospital?
Family members and caregivers can be present and try to stay engaged with their loved ones while in a hospital. This can help alleviate the anxiety of being in an unfamiliar setting or situation. Consider bringing things that your loved one is familiar with from around their house, like a favorite blanket, music, or family photo. It's important that patients are not sedentary and are moving around as much as possible. Sitting in bed can often prolong recovery and lead to the development of delirium. Right now, many visits are limited because of COVID-19. You can send family pictures to your loved one or communicate through technology like Zoom.
Hebrew SeniorLife's Hinda and Arthur Marcus Institute for Aging Research is leading research efforts to prevent delirium among older people, and they've developed a downloadable guide for patients, families, and caregivers that includes more tips in case your loved one is hospitalized.
How can I be prepared for a planned hospital visit with a loved one with dementia?
Because of the nature of the disease, it is very possible someone with Alzheimer's and related dementias will be hospitalized. There are some things you can do to make sure you're prepared:
Make sure you have the patient's advance care directives in place before a hospital stay. Patients with dementia should have a signed health care proxy in case they cannot express their wishes. Having a plan with your goals of care can prevent unnecessary hospitalization.
Have a care team of family, friends, and/or professional caregivers to support the person during the hospital stay. Try to prevent the burden from falling on one person—caregiver burnout is real and puts the person with dementia at greater risk of complications too.
Consider hospice care or home health before a hospital visit as a better and more appropriate alternative. The extra support the patient can receive can keep them out of the hospital.
If you're looking for memory loss and dementia treatment or care in the Boston area, or if you're seeing signs of dementia and don't know where to turn next, Hebrew SeniorLife can help. We offer a range of memory care programs and support for memory loss, including inpatient memory care, in-home services, and our outpatient Deanna and Sidney Wolk Center for Memory Health. 
Blog Topics
Learn More
The Deanna and Sidney Wolk Center for Memory Health at Hebrew SeniorLife provides outpatient memory care services, in person and virtually, for people living with cognitive symptoms — and for their families and caregivers.