What to Know About the Waitlist at NewBridge on the Charles Assisted Living
Planning just a few months in advance is all it takes.
What to Know About the Waitlist at NewBridge on the Charles Assisted Living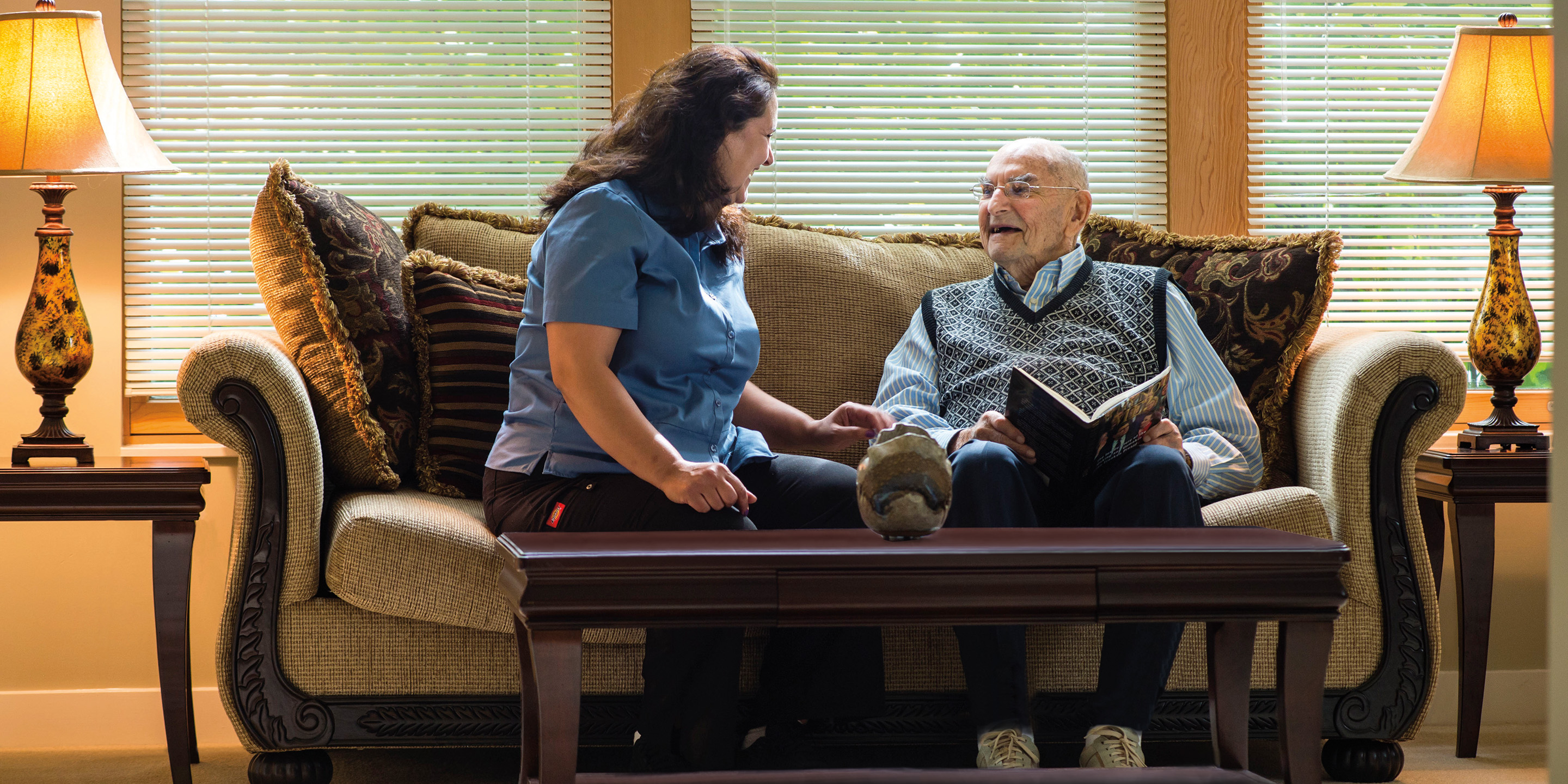 As a social worker at NewBridge on the Charles in Dedham, MA, I work with many older adults and their families as they transition to become residents here. With assisted living, in particular, interest in our community is often prompted by a sudden health issue. However, given the demand for residences, it's very rare that an apartment will be immediately available. That's why I encourage residents who strongly prefer NewBridge on the Charles to consider a planful move, instead of a crisis-driven one, by joining our waitlist. 
Just as we may plan to save financially for a rainy day, we can also plan for the likely emergence of sudden health changes by positioning ourselves for care, support, and community if we ever need it. But the idea of a waitlist should not deter you. The average wait time for assisted living at NewBridge on the Charles is shorter than you may think. And the fact that we have a healthy waitlist is actually the precise reason to reach out now. Here's what you need to know. 
A waitlist is a good sign. 
A healthy waitlist is an excellent sign of the quality of a senior living community. Just like walking into a restaurant bustling with activity, a waitlist indicates that the NewBridge assisted living experience is desirable, high quality, and worthy of consideration.
The wait for assisted living is brief. 
We are currently estimating a 2-5 month wait for an assisted living residence at NewBridge on the Charles. For those who are planful, that timeline aligns well with the time it takes to prepare emotionally, organize belongings, prepare to downsize, and plan for a move. For those moving as a choice rather than a necessity, it's hard to imagine that a faster timeline would be manageable.
Planful seniors move in every month. 
Waitlist members can reliably expect to be notified of apartment availability within several months. As long as you join the waitlist while you are well enough to have a flexible timeline, you can expect to get the call. 
The application is quick, free, and nonbinding. 
Our waitlist form is one page, with no health or financial data required. We ask for a $1,000 check, but we don't cash it until you move in. Members of our waitlist regularly get calls as units open up. If you aren't ready, or the unit is not to your liking, there is no penalty for continuing to wait.
Ready to explore a move to NewBridge on the Charles Assisted Living?
We believe seniors' values and preferences should drive their lifestyles and care at every stage. To that end, taking control of your living situation as early as possible fits right in with taking the reins in your life overall. All it takes is a quick form, a proactive spirit, and the wisdom to seize the opportunity when an apartment becomes available. 
To complete our short waitlist form and ensure an opportunity to join the area's most-desired assisted living community in just a few months, please get in touch with our sales and admissions team at 781-234-9421 or contact us online.
Blog Topics
Learn More
NewBridge on the Charles Assisted Living in Dedham, MA offers the amenities of our stimulating community, plus help with activities of daily living so you can focus on what matters to you.
At NewBridge on the Charles in Dedham, MA, our memory care assisted living community was designed to address the needs of those with early- and mid-stage Alzheimer's disease or dementia.