Eight Easy Ways to Improve Your Heart Health
Eight Easy Ways to Improve Your Heart Health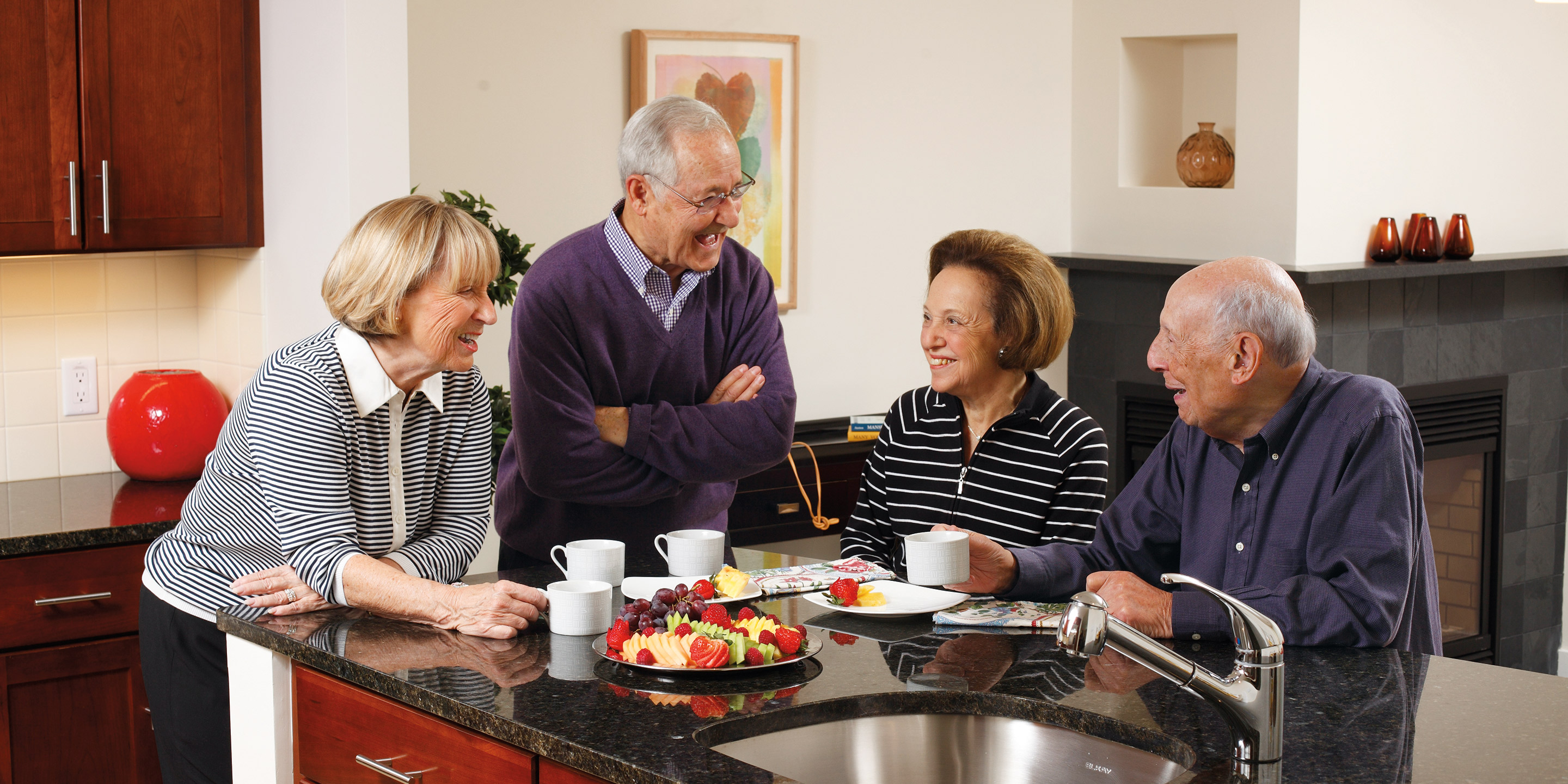 February is American Heart month, which makes it a great time to make changes that can improve the health of your heart. As a geriatrician at Center Communities of Brookline, I'm thrilled when patients want to make changes to positively impact their health, especially the health of the heart. Cardiovascular disease (which includes heart attack, stroke and high blood pressure) continues to be the number 1 killer of men and women in the U.S. This amazing organ needs to be protected and properly cared for to remain healthy for years to come. 
Fortunately, there are small steps involving exercise and diet that can make a big impact. Common goals, such as exercising regularly, losing weight, and improving one's diet also happen to be vital steps toward a healthier heart. To improve heart health in your daily life, consider making the following changes in your diet and level of activity:
Decrease Sodium: Try to keep sodium (salt) intake to less than 2,000 mg a day. Be wary of canned and pre-packaged foods when it comes to salt levels.
Increase Fiber: Eating foods high in fiber can also help decrease the bad cholesterol in your blood, reducing your risk for heart disease.
Banish Bad Fats: Eat as many fruits and vegatables as you desire. Avoid saturated fat and trans fats. 
Portion Control: Decreasing portion size at meals, as well as high fat/high sodium foods is another way to protect your heart. Some examples of appropriate portions include: ½ cup pasta, 2-3 ounces of lean meats, ¼ cup nuts (raw walnuts and almonds are the healthiest)
Maintain a Healthy Weight: This will not only decrease your risk for cardiovascular disease, but will also decrease your risk for diabetes, kidney disease, and stroke. Your doctor or a dietitian can determine a healthy weight for you. Then work to shed those extra pounds.
Get Moving: Regular exercise can help improve your cardiovascular system, but consult with a doctor before starting a new program. 
Be Emotionally Healthy: Stress and poor emotional health can lead to overeating. Take your emotional health as seriously as your physical health. Seek out activities that you enjoy and give you purpose each day. 
Get Educated: Symptoms of heart problems can vary and should always be discussed with your doctor. If you ever experience any shortness of breath, chest pressure or pain, heart palpitations, or weakness, seek medical attention. 
 
Blog Topics
Learn More
We empower seniors to meet their wellness goals using Vitalize 360, an innovative health and wellness platform that combines one-on-one coaching with research-based tools.
Our exercise physiologists specialize in fitness for older adults and will develop a personalized exercise program for you.
Hebrew SeniorLife Medical Group offers on-site geriatric primary care practices at three of our senior living communities: NewBridge on the Charles, Orchard Cove, and Center Communities of Brookline.