Advice from "Aging Wisely" for the New Year: On Making Each Day Count
Chapter 29 of "Aging Wisely…Wisdom of Our Elders"
Advice from "Aging Wisely" for the New Year: On Making Each Day Count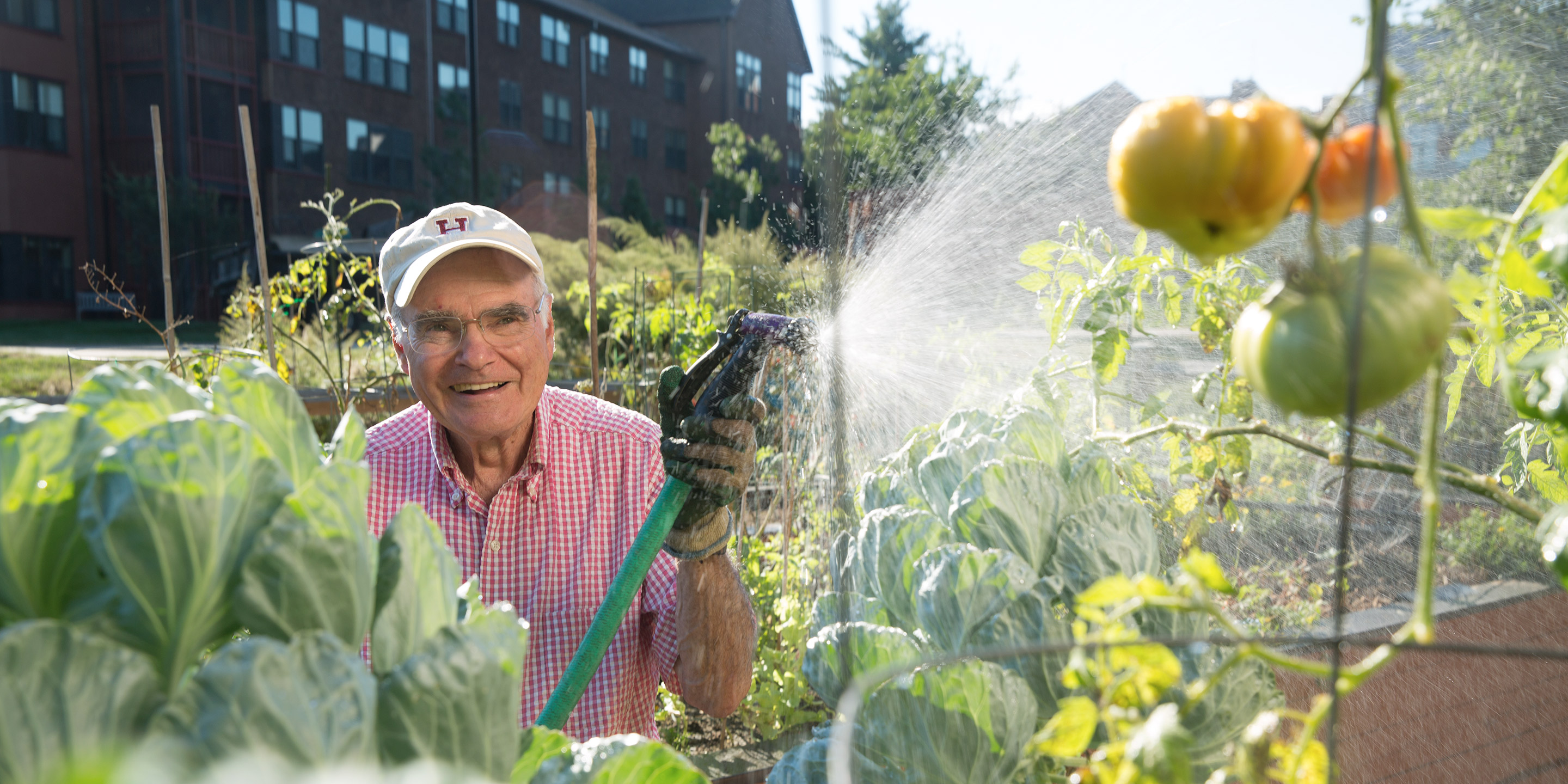 In July 2017, 97-old-year NewBridge on the Charles resident Irving Silverman published a collection of essays on the experiences of aging titled Aging Wisely…Wisdom of Our Elders, co-authored with his daughter, Ellen Beth Siegel. The anthology features essays from Irving and his daughter, as well as fellow residents at NewBridge on the Charles senior living community in Dedham, MA, and Hebrew SeniorLife staff.
With gratitude to the contributing authors, Irving, Ellen, and their publisher, Jones & Bartlett Learning, we are featuring select chapters on the Hebrew SeniorLife blog. Below is Chapter 29, written by NewBridge on the Charles resident Justin L. Wyner, age 91, and excerpted in its entirety.
Aging Wisely…Wisdom of Our Elders is now available for purchase on Amazon, or contact your local book seller to find a copy near you!
Making Each Day Count
Justin L. Wyner
Justin L. Wyner, MBA, graduated from Roxbury Latin School, Tufts University and Harvard Business School. For many years the Chief Executive Officer of Shawmut Corporation, a family-owned manufacturing business, he is currently Chairman Emeritus. Justin has served in leadership positions locally and nationally, including as Moderator of the Brookline Town Meeting, President of Temple Israel of Boston, President of the Jewish Community Relations Council of Boston, President of the Wharf District Council of Downtown Boston, and President of the American Jewish Historical Society. A resident of NewBridge on the Charles, his hobbies include sailing, golf and genealogy.
A few years before my father passed away at the age of 89, in 1984, I had the occasion to be with him when he felt an unfamiliar pain. Over the telephone, his doctor suggested that he go by ambulance to the hospital. When we arrived in the ER, the doctor attending asked me, "Your father is 87, Mr. Wyner, does he understand everything you say to him?" I responded with some annoyance that of course my father understood everything he would say to him; he could still recite every play of Shakespeare's.
The doctor went into the examining room and, leaning over my father, who was still lying on a gurney, he asked in a condescending way, "What do you want me to do, Mr. Wyner, make you younger?" and my father responded with words that will always be with me: "Younger I have been, Doctor. Make me older."
My father made every hour of every day worthy of enjoyment or experiencing. When he finally died, two years later, it was of lymphoma. We did things together to the end. Two weeks before he passed away, we had been fly fishing for trout. And my father was only following the example of his father, who died early one morning in his 80s while preparing to go fishing at 5 a.m., before making his daily trip to his office at 18 Tremont Street in Boston.
And so I have had those examples to follow. As one gets older, I believe that it is necessary to continue to look for new challenges that will give you a reason to get up and out of bed every morning, as the old challenges are often picked up by those who are younger and more in a position to take them on. Better yet, if at all possible, don't give way to the younger generation—just allow them in. I find working side by side with younger people keeps me more active and more open to the amazing discoveries and developments that are happening every day and then able to apply them, perhaps in some way that will be helpful to others who might be in need.
Some 40 years ago, when digital watches were in their infancy, Citizens Watch, a Japanese digital watch company, came out with a special watch designed for sailboat racing. At the time, Genevieve and I had a sailboat that we kept at the New Bedford Yacht Club in Padanaram, Massachusetts, and were participating in the club's weekly informal races. I thought that this new watch would be of great assistance to us on those Wednesday afternoons, and was about to purchase one, when I noticed in the specifications that it was not waterproof. "Who needs a sailboat racing watch that will die the first time we take in a bit of water?" reasoned I. I started calling the U.S. telephone numbers of the Japanese company to ask when and if they would have a waterproof version. I finally received a return call from the U.S. Vice President of Citizens, who said to me, "Of course, we will eventually have a waterproof version, but Mr. Wyner, if you keep looking ahead at the possible future version of watches that might be better for you, you will die before you buy your next watch."
And with that, I had an epiphany that has guided me ever since. When there is a new version of an Apple phone, iPad, watch, or what have you, I am up at 3 a.m. on the opening day of sales and on the Internet when it becomes 12:01 a.m. in Apple's headquarters in Cupertino, California, to put in the first order and get the first delivery…and so it has gone with the first Segway in Boston, Tesla model S number 805 (almost the first in Boston), and all sorts of other things that continue to challenge me to understand and get with every day. It has certainly made each day promise to be more exciting than the day before. And it gives me another reason to do my very best to keep the physical gift that God has given me—my body—in the best condition that a commitment to daily exercise and sensible eating can provide.
Some of us are more fortunate than others, but I have been blessed to know people who are very physically challenged and have led wonderful and full lives, pushing what gifts and abilities they have every day. I must confess, I really hate my morning workouts, but I continue them every day because I believe that doing them is the difference between life and death…and every day when I come home from those exercises, I actually find myself much more alert and energized to face the day and enjoy the opportunities it offers, a sharp contrast to the way I feel on the occasional day that I miss my workout. So, for me, when I wake up to begin a new day, it is with much gratitude and anticipation as to what new challenge this new day will bring to me. Life can continue to be exciting as long as we live! But we have to make it happen!
© Jones & Bartlett Learning, An Ascend Learning Company, LLC. I. Silverman, Aging Wisely...Wisdom of Our Elders (2017)
 
Blog Topics
Learn More
At NewBridge on the Charles in Dedham, MA, you'll find modern senior living on a 162-acre intergenerational campus. We offer a complete continuum of care to support your best life, as you define it.