Getting to know Dr. Susan Mitchell
Getting to know Dr. Susan Mitchell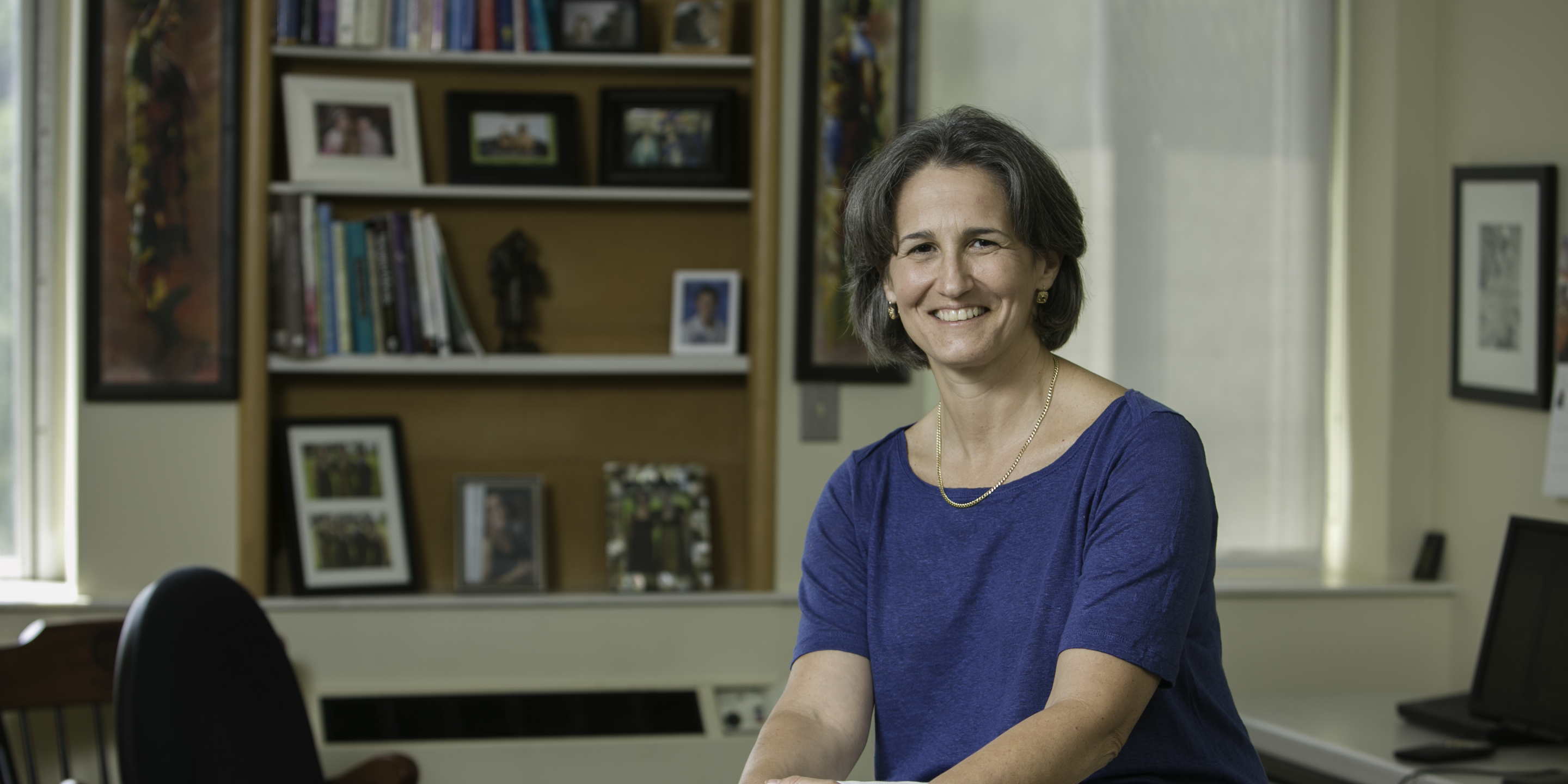 Dr. Susan Mitchell is a Senior Scientist at Hebrew SeniorLife's Hinda and Arthur Marcus Institute for Aging Research and a Professor of Medicine at Harvard Medical School. She leads the Marcus Institute's Palliative Care Research Program and is Co-Director of the Interventional Studies in Aging Center.
Dr. Mitchell's research focuses on decision-making, health outcomes, and resource utilization for older people near the end of life, particularly those with dementia. She began her career at Hebrew SeniorLife, and is now recognized as one of the nation's top experts in end-of-life care for those with dementia.
Dr. Mitchell is co-leading a new collaborative research incubator that will develop trials aimed at evaluating interventions for Alzheimer's disease or Alzheimer's-related dementia. The collaboration between Hebrew SeniorLife and Brown University is funded through a $53.4 million grant from the National Institute on Aging.
I recently had the opportunity to speak to Dr. Mitchell about her career and research.
JC: How long have you been with Hebrew SeniorLife and why did you become a geriatrician?
Dr. Mitchell: I first began working at Hebrew SeniorLife in 1991 as a fellow in the Geriatric Medicine Fellowship Program. I didn't want to specifically focus on one organ system; I wanted to address the whole person. I believe that seniors have interesting medical conditions, and I genuinely like older patients. Once I started working in geriatrics, I gravitated toward end-of-life issues in dementia patients because I saw that they often get very aggressive treatment that may be of little clinical benefit and contrary to their wishes.
JC: Tell me a little bit about your background and how it has shaped your career.
Dr. Mitchell: I went to medical school and trained in internal medicine and knew I wanted to specialize in geriatrics. When I began doing early research it felt like I was learning a new career. My decision to do research was largely based on my clinical experience. I remember I was on call one night during my fellowship when I was asked to evaluate a woman with advanced dementia who had a blocked feeding tube and end- stage dementia. It made me question the benefit of the feeding tube at such an advanced stage of her illness. So, I initiated a research project to try to answer that question, and that project ultimately launched me into a career of trying to improve outcomes in end-stage dementia through evidence-based research.
JC: What do you find rewarding about working for the Marcus Institute?
Dr. Mitchell: I'm very dedicated to the mission of HSL.  I truly care about this organization and I love coming to work and developing relationships with people. The Marcus Institute is unique to conduct clinical research. To me, the people you work with day-to-day define the most rewarding aspects of your work experience; I feel that way every day I come to work. We have high caliber faculty, a great support staff, and as a whole, just a superior team. It's an exceptional environment for high quality and rigorous research in aging, but also a community of close-knit and caring colleagues. Together, we have a real mission to improve the lives of seniors.
JC: You have done so much work and research throughout your career. What are some things you're especially proud of during your time at the Marcus Institute?
Dr. Mitchell: In terms of content, I'm especially proud of my research that's helped illuminate the final stages of dementia and that it's a disease that people die from. I think we have really transformed how we approach families and patients at end of life. I'm also very proud of the mentorship I have with younger junior investigators and helping to promote their careers. Dr. Mitchell received the A. Clifford Barger Excellence in Mentoring Award from Harvard Medical School in 2019.
JC: Any final comments you'd like to share?
Dr. Mitchell: Being a successful researcher takes a village. Excellent research depends on collaborations with investigators, locally, around the country, and around the world. It takes a dedicated team of investigators, administrative experts, project managers and research assistants out in the field. Hebrew SeniorLife and the Marcus Institute have these characteristics and more. The best part of this job is working with great people to further our shared mission to redefine the aging experience.
 
Blog Topics
Learn More
At the Hinda and Arthur Marcus Institute for Aging Research, Harvard Medical School-affiliated researchers are working to uncover answers to some of the most pressing challenges of aging.