Home Health vs. Private Duty Care
How to access and pay for home-based services
Home Health vs. Private Duty Care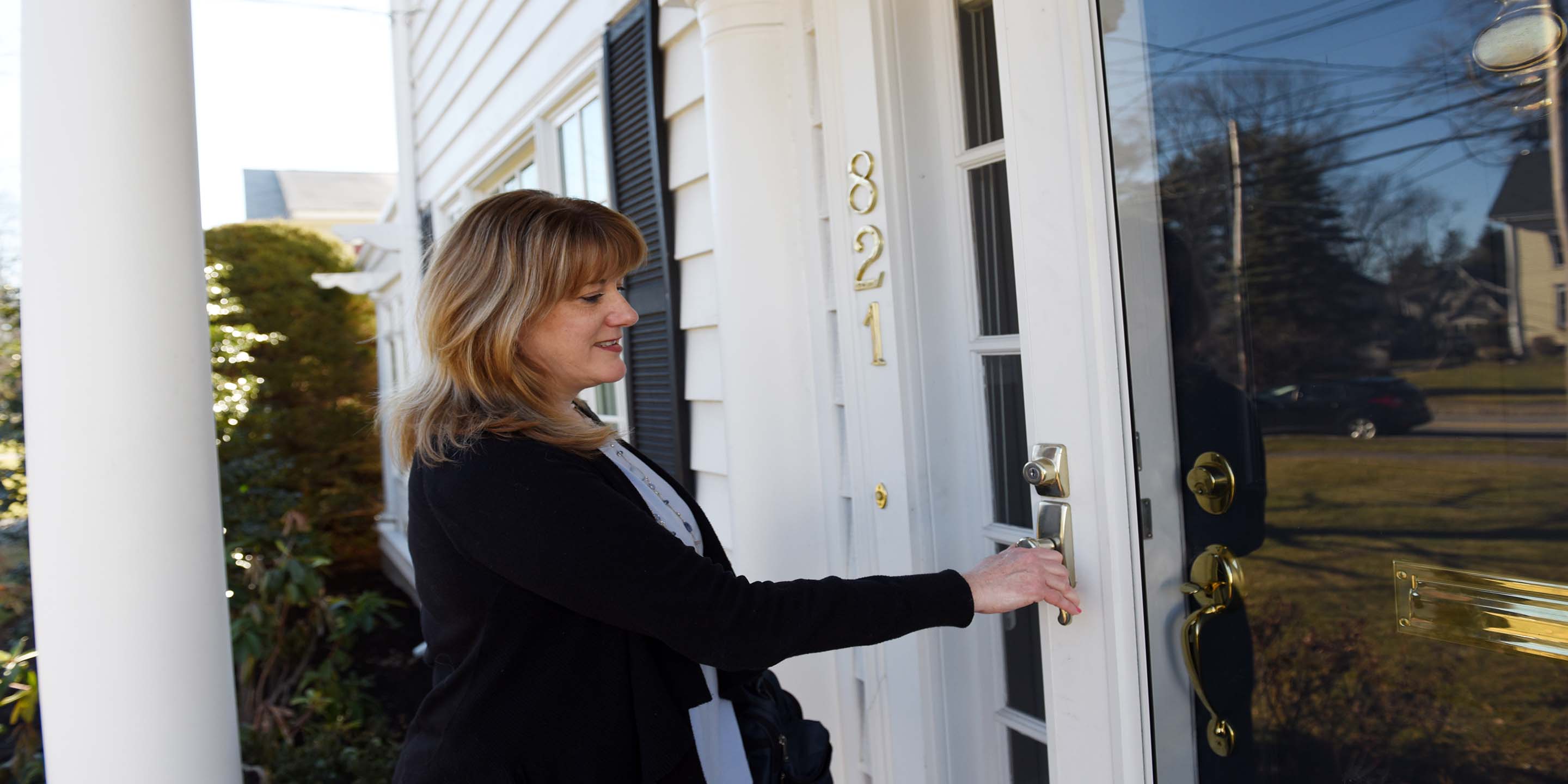 At Hebrew SeniorLife, we regularly receive inquiries from family members looking for home-based services to help a loved one remain independent at home for as long as possible. There is often confusion about the different types of home care services available, how to access them, how to pay for them, and what to expect from them.
As the Director of Clinical Liaisons at Hebrew SeniorLife Home Health and Hebrew SeniorLife Hospice Care, it's my job to help families navigate the different options to choose what will best meet their loved one's needs. In this blog post, I'll share the common questions and some guidelines to remember when seeking out in-home care.
Common questions about home care
Here are the types of questions my team and I often hear:
"My mother is doing okay but she just needs someone to help her with bathing and dressing. Does health insurance pay for that?"
"My father needs someone to prepare his meals and remind him to take his medications. Is that covered by health insurance?"
"My mother has been having her medications adjusted and she keeps falling. Can she get a nurse?"
"My father has Parkinson's, can he get PT at home?"
The answers to these questions depend on a number of factors, including:
Whether services have been referred by a doctor
How much difficulty your loved one has leaving the house
Whether there's been a change in their health status
The specific type of services that are needed, e.g. medical vs. non-medical
Financial eligibility
We also use these criteria to guide families toward one or both types of home care: Medicare certified home health and private non-medical care. Medicare certified home health provides medical care by nurses and therapists and is generally paid for by insurance. Private non-medical care such as bathing, dressing, meal preparation, and medication reminders is not covered by health insurance, although if a patient is receiving care from a visiting nurse or rehab therapist, insurance often pays for intermittent home health aide services to assist with personal care needs if necessary. But there are other distinctions between the two services – keep reading to learn the nuances.
What is home health care and when is it appropriate?
Medicare certified home health care, also called certified care, is ordered by a physician or physician representative such as a nurse practitioner or a physician's assistant.
Certified home care offers in-home visits by licensed clinicians such as nurses, physical therapists, occupational therapists, and speech therapists to patients who have experienced a change in their normal health and functional status. Health changes may be related to a new diagnosis, surgery, a fall, a wound, medication changes, viruses, and infections.
This care is intermittent and temporary and is provided with the goal of helping the patient return, as much as possible, to their prior health and function level so they can remain safe at home. Patients receiving certified home health care need to remain homebound while accessing their home health care benefit.
What's considered homebound for home health?
Medicare considers you homebound if you need the help of another person or device such as a walker, wheelchair, or crutches to safely leave home or your physician believes your health condition could get worse if you leave home and it is normally a taxing effort for you to leave your home.
"Homebound" doesn't mean completely restricted to the home, though. You may still leave home with assistance for medical treatments, religious services, adult day health care, hair appointments, and for infrequent, special non-medical events such as a reunion, wedding, or funeral without impacting your home health benefit.
How to get home health care
Patients do not need to be hospitalized or sent to a rehabilitation facility to qualify for visiting nursing and therapy services. If you think you or a loved one would benefit from a visiting nurse or rehab therapist coming to the home to provide care, your physician can send a referral to your chosen home health agency. Referral orders can be sent from the physician's office, an emergency room, outpatient surgical center, urgent care, or rehab facility.
Once a referral is received at the home health agency, the home health clinicians start care within 48 hours, medications are reconciled, and the plan of care is reviewed and certified by the patient's community physician, which is usually their primary care physician.
An episode of home health care begins within 48 hours of receiving orders and is typically 60 days, or less if the patient's care goals are met sooner. If the patient has not yet reached their goals and is making progress their physician may order a subsequent episode of care.
Does medical insurance pay for home health care? 
Health insurance pays for medically necessary home care provided by a licensed nurse or therapist. Medicare, Mass Health (or Medicaid), and most other health insurance plans provide home health coverage. Check with your health insurance plan to see if you have co-payments or co-insurance.
Non-medical private care
In contrast to Medicare certified home health care, physician orders aren't required for non-medical home care. Services may include personal care assistance, medication reminders, meal preparation, laundry, house cleaning, transportation, companionship, pet care, and errand assistance. Many home care agencies offer overnight and live-in help.
Private care agencies usually have case managers who meet with the client and/or family members first to learn about the client and match them to a compatible caregiver.
How to pay for non-medical home care
Non-medical home care or private care is paid for privately with out-of-pocket funds and/or long-term care insurance. Different agencies have different hourly rates and minimum requirements. For example, one agency may require a three-hour minimum two times a week, while another agency has an eight-hour minimum one time weekly, and another agency requires an eight hour per week minimum with a deposit equal to the first week and last week's fee. The average hourly rate for private care in the Boston area is roughly $30-$36 per hour.
Some consumers receive personal care and home maker services through state subsidized programs, which are provided through the Massachusetts Aging Service Access Points. Fees are based on sliding scale financial eligibility to help seniors remain independent in the community.
Differences between Medicare certified home health and non-medical private care
To summarize, here's a quick breakdown of the similarities and differences between the two types of home care:
| | | |
| --- | --- | --- |
|   | Home Health | Private Care |
| Provided in the senior's home | Yes | Yes |
| Requires a physician's order | Yes | No |
| Type of care | Medical care, e.g. nursing, physical and occupational therapy, wound care, IV medication | Non-medical care, e.g. bathing, dressing, meals, medication reminders, companionship |
| Requires hospitalization first | No | No |
| Requires a change in normal health status | Yes | No |
| Requires the patient to be homebound | Yes | No |
| Payment | Generally covered by Medicare, Mass Health, or private insurance | Paid for out-of-pocket and/or through long-term care insurance. Subsidized options for low-income individuals. |
Considering home care for a loved one?
If you're interested in learning more about options for in-home care in the Greater Boston area, Hebrew SeniorLife offers Medicare certified home health care and private non-medical care, including state-subsidized personal assistance. We'll help you or your loved one regain your health and mobility, recover after an illness, or manage daily life in the home. Interested in learning more, or wondering which option might be right for your situation? Contact us online or call 781-234-9900 and we'll be happy to help you.
Blog Topics
Learn More
Hebrew SeniorLife Home Health will send registered nurses and home health aides to your home to provide skilled care any time you need it.