How to Successfully Transition into an Assisted Living Community
Learn tips to ease the process and ways to make sure your loved one is engaging in their new community.
How to Successfully Transition into an Assisted Living Community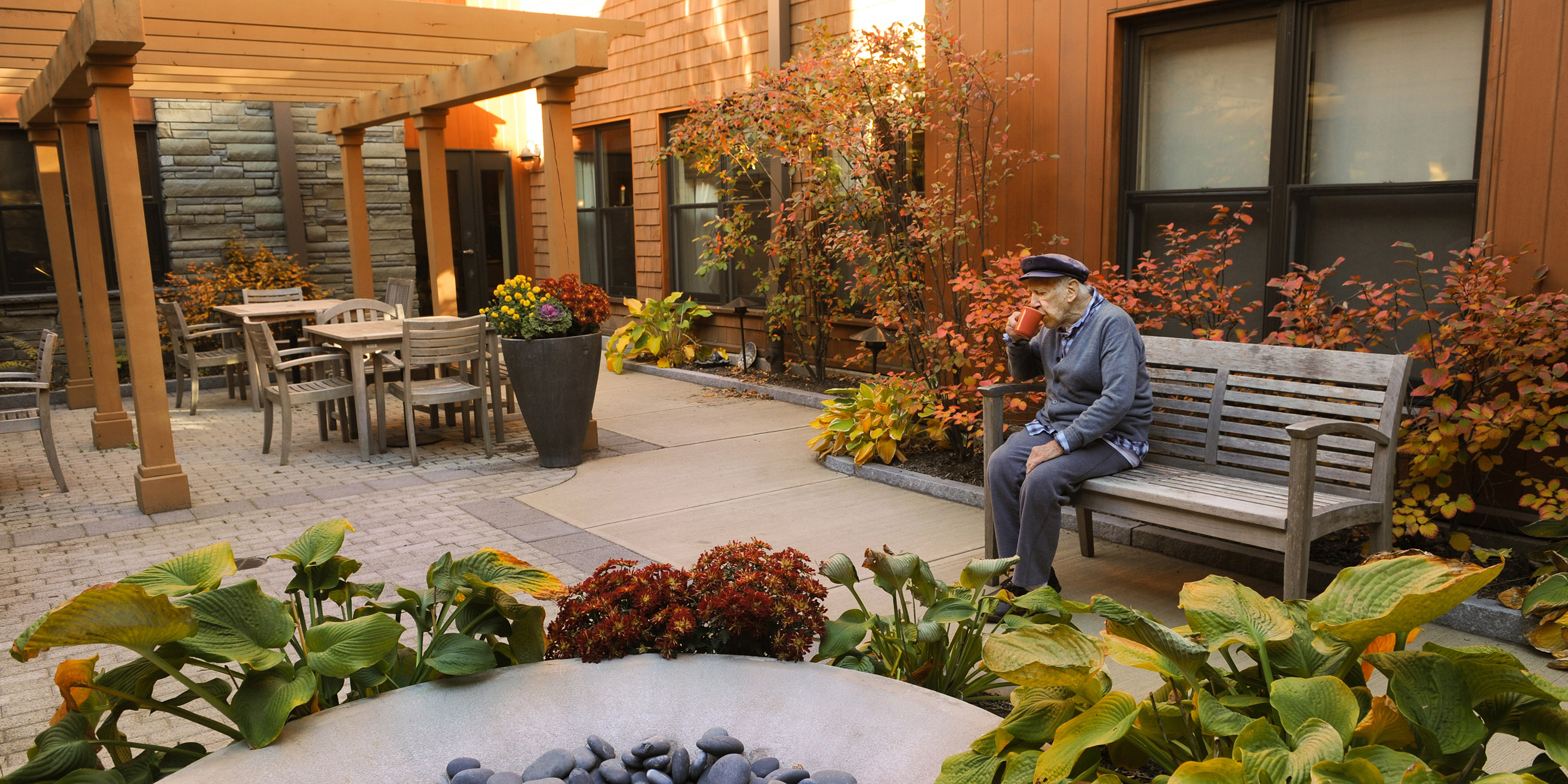 Moving to a new home is always a mix of emotions: stress, excitement, and apprehension to name just a few. Sometimes, it can take a few months to completely adjust and feel comfortable in that space. Moving to an assisted living community is no different. While it may seem scary at first, ultimately the benefits - especially for socialization - become clear. Moving during a global pandemic can present a few more  challenges, but in many ways, now is the perfect time to move to a senior living community. 
As a concierge and administrative assistant at NewBridge on the Charles Assisted Living in Dedham, MA, one of Hebrew SeniorLife's retirement communities, I've helped many new residents and their families find comfort in the next step of their journey. There are several ways to make sure new residents feel welcomed and loved moving into a new home, and steps you can take to help your loved one adjust. 
Common Emotions When Moving to Assisted Living
The first days and weeks can obviously be an emotional time for any new resident and their family. Most people will initially feel a sense of loneliness. The first two weeks are usually the hardest because the person may feel isolated and want social interaction, but not yet know many people in the community. Many new residents also feel anxious about the uncertainty of entering an unfamiliar place, and start to wonder if they made the right decision. It's important to remind yourself and your loved one that these emotions are common, completely normal, and only temporary.
For many people, it takes developing a new routine to fully feel comfortable in their new environment. Once your loved one starts becoming integrated into the community they'll realize that they always have someone to talk to or something to do. Throughout the pandemic, many assisted living communities have had to adapt to different ways of introducing residents to their new neighbors but luckily technology makes that very easy. 
The Assisted Living Team's Role
The staff in the assisted living community is there to make the transition into assisted living successful for both you and your loved one. They should make your loved one feel at home upon arriving and ask questions to understand and learn more about them as a person. 
At NewBridge on the Charles, the assisted living team creates an individualized two-week program for each new resident, starting from their first day in the community. The plan is based on the resident's preferences, goals, and stories from their past so we can learn what matters most to them. We meet with the resident regularly to check in, make sure they're acclimating to their new space, and answer any questions they may have. 
We also work with the care team to develop a daily routine that fosters social connections with other residents and staff. This helps familiarize the new members with their new community and makes them feel part of it from the moment of their arrival. 
Staying socially and physically active is important to mental health and overall health, especially in these times of increased isolation and anxiety. At NewBridge on the Charles, we encourage residents to take advantage of our exceptional daily programming, including musical performances, lectures from historians and scientists, fitness programs, and more. It's also important for residents to go outside and take a walk and get fresh air to help stay active.
Tips to Ease the Transition
If your parent or loved one has just moved to an assisted living community, you'll be adjusting to different ways of staying connected with your loved one, especially in the first few months. It's no secret that COVID-19 has changed the way everyone interacts with each other, and you may not be able to visit in person as frequently as you'd like. Regardless of the circumstances it's vital for residents to keep in touch with their family and friends. 
If you were in a caregiving role for your parents, you may find that when they move to an assisted living community you're able to go back to being their son or daughter, as opposed to constantly worrying about day-to-day logistics and safety. Many residents and families are surprised at the relief and reconnection both begin to feel. 
Here are some ways that you can help both yourself and your loved one as you get used to their new living arrangement:
Set up a Zoom or Facetime with your loved one so you can share an activity like a game, a recipe, or even a meal. Doing a familiar activity together - even virtually - may bring back fond memories. 
During regular check-ins, reassure your loved one that you are there when they need something. 
Meet the care team at the community - virtually or in person - so you know who to ask questions and can share information about your loved one's likes and dislikes.
Get a copy of your loved one's schedule so you can ask them about specific activities and can understand what their day-to-day life is like. Encourage them to use this time as an opportunity to explore new programs or hobbies that they might never have tried before.
Your loved one's emotions may be up and down, with good days and bad days. Try not to take it personally if they seem upset or disheartened. Celebrate the good days, and remember that the bad days will pass. 
One Resident's Experience
Pearl Blatz moved to NewBridge on the Charles during COVID-19. She admits she was apprehensive about making a move but that her "transition has been easy." 
Hear more from Pearl about how she has adjusted, and what she sees as the advantages of moving into an assisted living community. 
If you're interested in learning more about NewBridge on the Charles Assisted Living, we're here to help. NewBridge on the Charles now offers concierge support to all new residents. This added service helps ensure a warm and customized introduction to the community well beyond the first few days. You can call 781-859-3091 or fill out this form. 
Blog Topics
Learn More
At NewBridge on the Charles in Dedham, MA, our memory care assisted living community was designed to address the needs of those with early- and mid-stage Alzheimer's disease or dementia.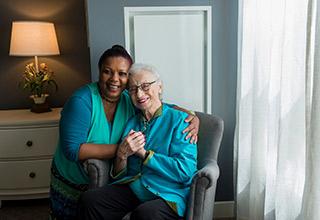 NewBridge on the Charles Assisted Living in Dedham, MA offers the amenities of our stimulating community, plus help with activities of daily living so you can focus on what matters to you.