Five Reasons Why Now is a Good Time to Move to a Senior Living Community
Is it smart to move to a retirement community?
Five Reasons Why Now is a Good Time to Move to a Senior Living Community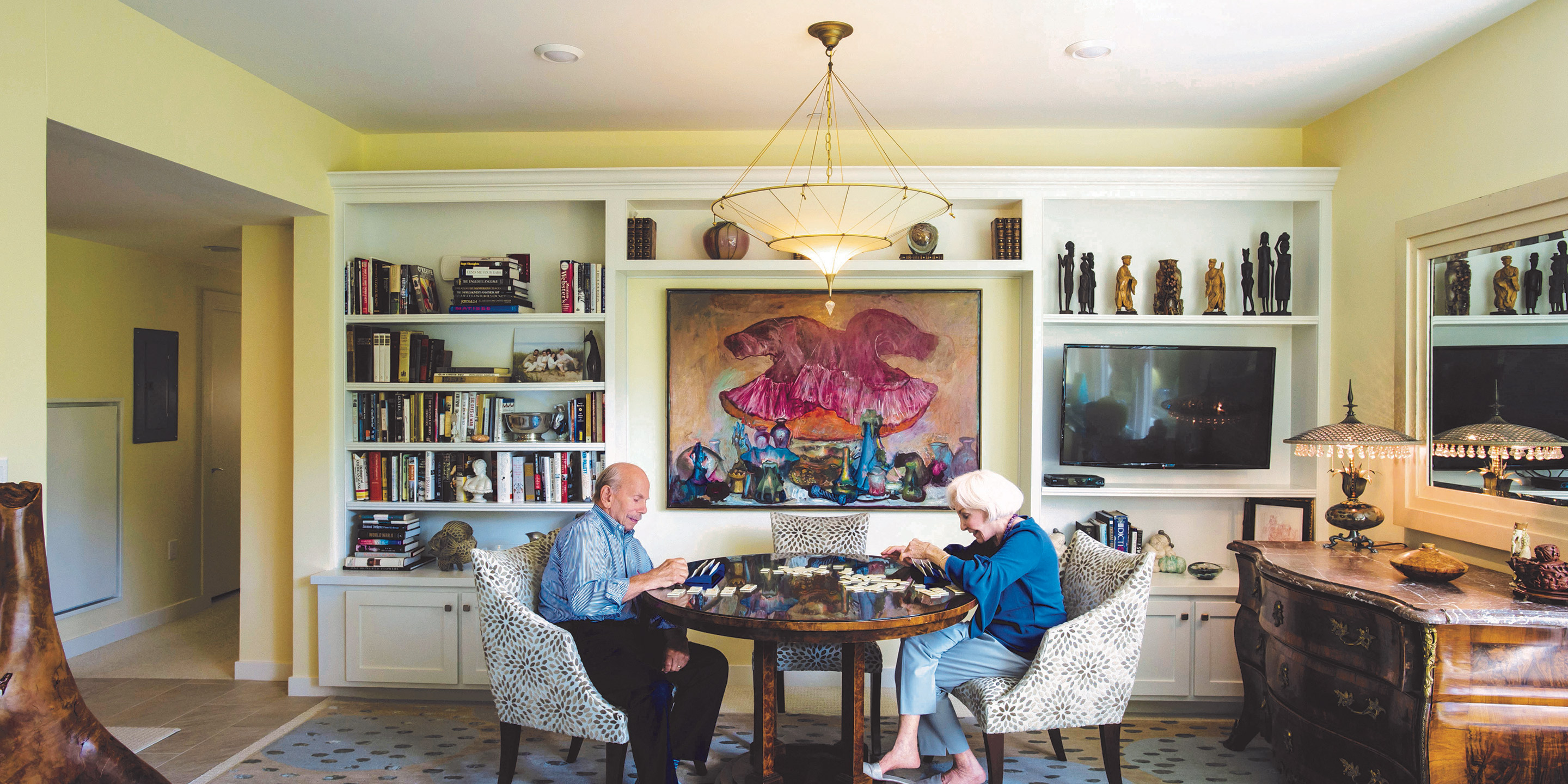 We've all been through a lot during the last two years. Many people are feeling tired of continuing to put their lives on hold and are ready to schedule that long-awaited vacation, family reunion, or move.
This is certainly true for older adults, who were among those most affected by the COVID-19 pandemic. Fear and isolation had a major impact on quality of life in 2020 and 2021, and many seniors may want to take a moment now to reevaluate their living situation and how things could be different if faced with an emergency in the future.
We know that older adults today are looking to live in communities that support their entire well-being - physical, social, emotional, and spiritual. They want to live among people who share their values and interests. Senior living communities have spent the last years adapting, innovating, and engaging with residents. Those that do it best are, more than ever, some of the safest and most fulfilling places for an older adult to live. That's why we believe now may be the smartest time to make the move.
As a collaborative care advisor for Hebrew SeniorLife, New England's largest nonprofit provider of senior health care and living communities in the Greater Boston area, I continually see first-hand how living in a senior living community has many advantages.  For older adults, moving to a retirement community can be helpful in maintaining and developing new social relationships and interests, pursuing hobbies, accessing on-site services and supports, and remaining active. Senior living communities are a place to grow, not just a place to live.
Here are five benefits of a senior living community in a post-COVID-19 world, and what you can look for if you're thinking of a move:
Necessities handled for you. 
Think about what this winter has looked like for you. Shoveling snow, hiring a plow driver, navigating icy sidewalks...that's the reality of maintaining a home in New England. At a retirement community, you'll never have to worry about snow removal again! And you won't have to drive through a storm to see your friends or get to your favorite activities.
Senior communities offer some home maintenance (appliance repair, back-up power, etc.) and a built-in 24/7 support system of dedicated on-site employees like IT support, housekeeping, and security. The staff is there for your specific needs, reducing your need to rely on adult children or other family members. Should you be unable to leave your home, whether that's because of a snowstorm, illness, or injury, delivery services for food, medicine, meals, and more are available.
Wellness and health care services on-site. 
Some senior living communities, including NewBridge on the Charles in Dedham and Orchard Cove in Canton, offer access to a medical clinic on-site for primary care, medication management, prescription refills, and even specialty services like physical therapy. Fitness centers are staffed by professionals who are experienced at helping older people gain and preserve function. Having health care and wellness services fully integrated into the living community, with staff who take a whole-person approach to care, provides an extra layer of reassurance and convenience.
Personal growth and fulfillment.
The best senior living communities are vibrant places full of options for you to build a meaningful life. They offer diverse programming, life-long learning, and the opportunity to build new relationships. At Hebrew SeniorLife, we believe that the later years in life can be among the most fulfilling, and our senior living communities offer ample opportunity for you to live according to your wishes and values. 
For example, our award-winning Vitalize 360 wellness program pairs residents to work one-on-one with a coach who will help you set and achieve meaningful goals. Residents are also active in their community and engaged with the world around them, whether it's a sustainability committee working to decrease our impact on the environment, food and clothing drives for charity, or volunteering with local young people. 
Peace of mind. 
During uncertain times, it can be reassuring to know that you're living in a community where an entire team is looking out for your best interests. Throughout the pandemic, our residents have overwhelmingly expressed gratitude and relief to be living in a senior living community. They had easy access to COVID-19 testing, were among the first people vaccinated in Massachusetts, and found comfort in knowing that policies were being set based in part on guidance from Hebrew SeniorLife's hospital-level infection control department. 
In fact, preliminary research from the University of Chicago shows that older adults who lived on their own outside of a senior living community were almost twice as likely to die from COVID-19 than independent living residents of a continuing care retirement community.
Today, with nearly all residents and staff vaccinated and boosted, life in our communities looks a lot like it did before the pandemic. Residents feel good knowing that the management team is closely monitoring the science of COVID-19 and stands ready to quickly respond to whatever the pandemic might bring, with policies that balance safety with quality of life. With all these details taken care of, our residents can focus their energy on the people and activities that matter most to them.
Beyond the reassurance that staff can provide, senior living communities like Orchard Cove and NewBridge on the Charles offer a built-in network of neighbors who look out for each other and offer support for any circumstance that life might bring.
Financial stability. 
Once you're a resident of a community, there's no need to worry any longer about the costs of home maintenance or what the value of it will be when you want to sell. In the Greater Boston area, the current real estate market is very strong for sellers, and the future of the market may be hard to predict.
Are you ready to explore the right senior living community for you? Explore Hebrew SeniorLife's options or contact us for more information. 
 
Blog Topics
Learn More
Hebrew SeniorLife offers a variety of senior living options, including independent living, assisted living, and enhanced living. There are options for every lifestyle and budget.