New Year. New Goals. Helping Seniors Stick to Them.
New Year. New Goals. Helping Seniors Stick to Them.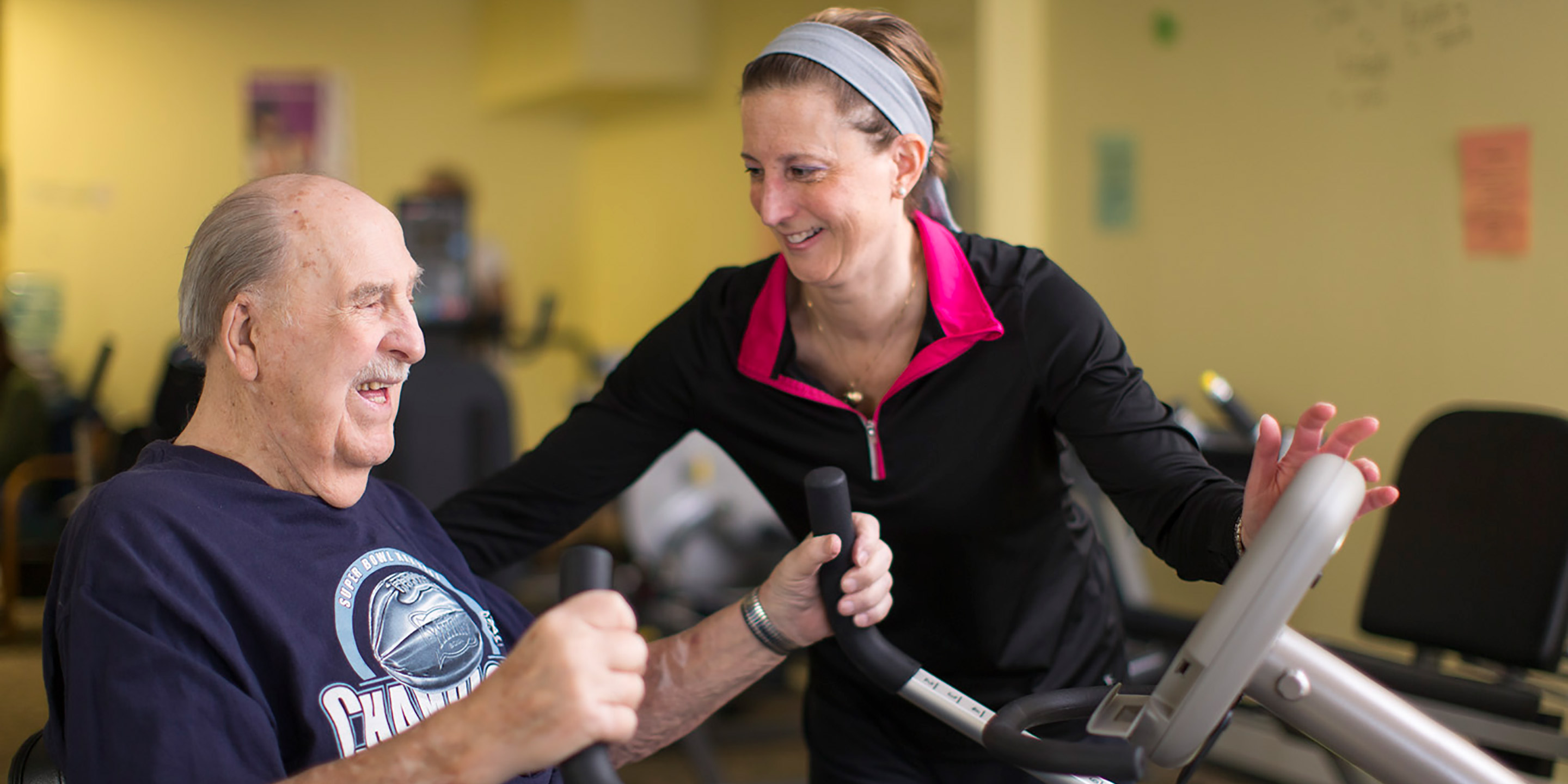 Every year, around January 1, most of us make a list of New Year's resolutions. Seems like it's human nature to be introspective at this time and take a look at what we'd like to improve. At Hebrew SeniorLife, our seniors have many New Year's resolutions, including many that may be on your list.
At Jack Satter House, in Revere, the residents' list of resolutions include:
Join a book club
Work on balance by practicing tai chi
Ride a horse
Take a cruise from Boston to Bermuda
Volunteer at Jack Satter House
Make better, more mindful food choices
Lose weight (always a popular goal)
To help meet their goals, residents can participate in Hebrew SeniorLife's Vitalize 360 program, an innovative health and wellness program that is a part of life in all HSL communities. With the help of a Vitalize 360 coach, residents look at the 360 degree view – health, nutrition, physical and mental fitness, community links, and lifelong learning – and develop new life goals.
"At Jack Satter House, we have more than 100 participants in the Vitalize 360 program," says Lisa Meola, Jack Satter House's Vitalize 360 coach and fitness director. "I always ask the participants, 'Where do you see yourself in six months? And how can I help you get there?'"
Lisa says one of her seniors' goals was to "get rid of my walker." Lisa helped her with regular strengthening exercises, and reminded her to get to the gym to do them regularly…eventually she was able to eliminate the walker.
Even if the resident doesn't participate in Vitalize 360, Lisa says she is there to encourage the seniors to keep their New Year's resolutions, like losing weight, which is probably the most common resolution for many of us. According to Lisa, one resident lost over 100 pounds! A success story for sure.
Her advice on keeping a New Year's resolution? "Start small," Lisa advises. "Instead of saying 'I'll go to the gym every day,' try setting a goal of getting to the gym twice a week. It's more realistic…and doable."
For inspiration, Lisa points to a photo of a 100-year-old woman who continues to teach yoga. "It's never too late to start a plan for better health," she says. I can't agree more.
 
Blog Topics
Learn More
We empower seniors to meet their wellness goals using Vitalize 360, an innovative health and wellness platform that combines one-on-one coaching with research-based tools.
Orchard Cove, in Canton, MA, offers living options that span the full continuum of care, including independent living. The community is bustling with activities, from life-long learning to entertainment.