Normal Memory Loss or Alzheimer's?
Ten early signs to look out for.
Normal Memory Loss or Alzheimer's?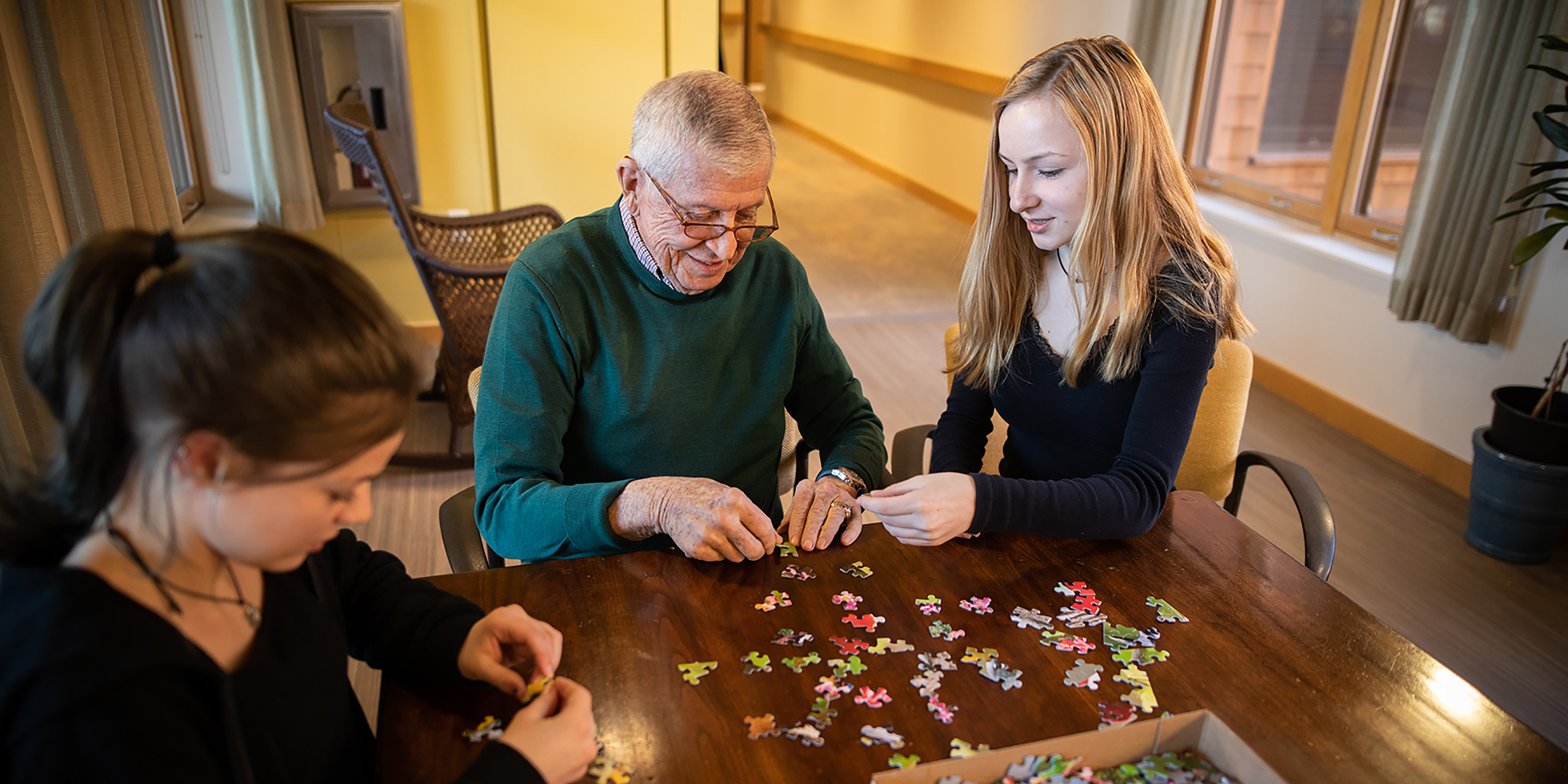 It's not uncommon to experience some memory loss as you get older. Although your parent or loved one may complain of memory problems, that does not mean they have dementia or even Alzheimer's disease. Common memory issues include difficulty remembering names and details of events. If this does not interfere with any daily functioning, then it can be considered normal and likely related to natural aging. However, significant memory loss is not a part of normal aging.
What is Alzheimer's Disease?
Alzheimer's disease is a type of dementia that affects a person's memory, thinking, and behavior. Scientists are not sure exactly what causes it but are studying any factors that may contribute to developing Alzheimer's. Currently, there is no cure, but there are treatments that can slow the progression and worsening of symptoms.
Alzheimer's disease typically progresses in four stages: preclinical, mild (sometimes called early-stage), moderate, and severe (sometimes called late-stage).
Alzheimer's Signs and Symptoms
The Alzheimer's Association lists ten early signs that are cause for concern. If you notice these symptoms, take notes about how and when they occur and see a doctor to find the cause.  Sometimes there are other, reversible causes for dementia-like symptoms, like side effects from prescription medication. If it is Alzheimer's, diagnosing the disease early can be a chance to get treatment and plan for the future.
Memory loss that disrupts daily life: Forgetting life events, repeating yourself, or relying on help to remember various things.
Challenges in planning or solving problems: Trouble paying bills or following a recipe that you've cooked for many years.
Difficulty completing familiar tasks at home, at work, or at leisure: Driving, cooking, using a phone, shopping, etc.  
Confusion with time or place: Losing track of dates or events and not remembering them later, or not remembering how you got to where you are.
Trouble understanding visual images or spatial relationships: Difficulty with balance or judging distance, dropping or spilling things, running into things.
New problems with words in speaking or writing: Having difficulty coming up with the right words for what you're trying to say. For example, someone may say "that thing on the wall that helps tell time" rather than "clock." This is different from occasionally stumbling over the right word.
Misplacing things and losing the ability to retrace steps: Misplacing things more often and not remembering where you've been in the last few hours.
Decreased or poor judgement: Being a victim of a scam, not managing money properly, and paying less attention to hygiene. 
Withdrawal from work or social activities: Not wanting to go to church or other activities as you usually do, not being able to follow football games that you once enjoyed, or trouble keeping up with conversation.
Changes in mood or personality: Getting upset very easily in common and familiar situations. 
Diagnosing Memory Loss and Alzheimer's
If you or a loved one is experiencing symptoms of memory loss, trying to figure out what to do next can be challenging. Where do you turn for diagnosis, education, treatment, and services? It can be a lot to navigate.
The specialized staff at the Deanna and Sidney Wolk Center for Memory Health at Hebrew SeniorLife helps individuals with cognitive impairments—and their caregivers and family members—get the information and care they need. Interested in learning more? Call us at 617-363-8600 or contact us today.
Check out this interview that Sharon TV conducted with the Wolk Center's Administrative Clinic Manager Lingda Hou about Normal Memory Loss vs. Alzheimer's.
Blog Topics
Learn More
The Deanna and Sidney Wolk Center for Memory Health at Hebrew SeniorLife provides outpatient memory care services, in person and virtually, for people living with cognitive symptoms — and for their families and caregivers.