A Reason to Give: Why an Orchard Cove Resident Chose to Create a Fund for the Written Word
A Reason to Give: Why an Orchard Cove Resident Chose to Create a Fund for the Written Word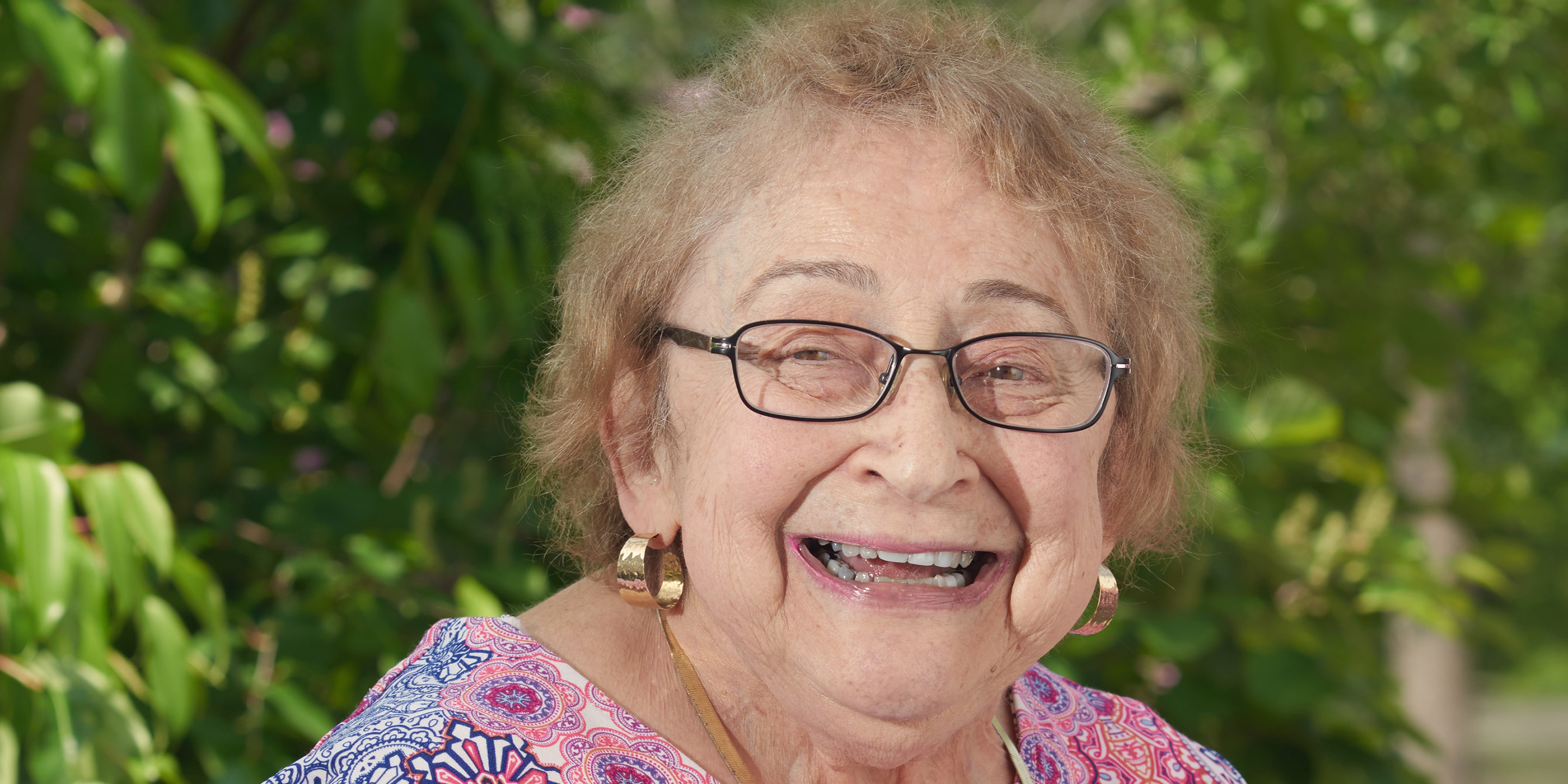 Joan Kaplowitz, a resident at Hebrew SeniorLife's continuing care retirement community Orchard Cove, believes in the importance of the written word. Wanting to share her love of words, Joan established a fund at Orchard Cove, the Joan Kaplowitz Fund for the Written Word, to bring in speakers and writing programs for her fellow residents. 
"I took writing courses over the years," she says. "But I didn't do it seriously. And then when I came to Orchard Cove four years ago, I signed up for a writing workshop.
"At first I was afraid that I wasn't up to par. And I was going to drop out. Other participants' writing was much better in my estimation…so I went to the leader, Joan Halperin, and said, "I need to drop out because I'm not up to the caliber that the other people are. And she said, 'don't drop out. We don't compare. Everybody is different. Please stay with it.'"
With her teacher's support and guidance, Joan began to feel much more confident about her writing, and in 2017, self-published a beautiful book of her prose and poetry, "Cherish the Moments."
Joan's background is varied and interesting. She went to nursing school on a scholarship, but decided she didn't really want to be a nurse. So over a period of 20 years, while raising her three children, Joan went back to school and earned a Bachelor of Arts with a concentration in social sciences. She then earned a master's degree in counseling from Lesley University as well as a master's in social work from Smith College. After working as a psychotherapist for several organizations, she went to work in a prison counseling male prisoners until she retired.
At Orchard Cove, Joan has given a lot of thought to what matters most. "What matters most to me? My family, having fun, and experiencing each moment," she says. "Orchard Cove is also very important to me," she adds. "Living here has given me so much, including the satisfaction and accomplishment of writing and having Joan Halperin as my teacher."
So Joan decided she wanted to make a donation to Orchard Cove while she could enjoy the benefits herself, as well as share her passion for words with others. Being philanthropic and establishing the Joan Kaplowitz Fund for the Written Word has given Joan a true sense of accomplishment. She says many residents thank her for sharing her love of words, and she enjoys looking for new speakers and programs that she feels will resonate with her fellow residents.
Joan loves her life at Orchard Cove. In addition to the writing workshops, Orchard Cove has "a pool that enables her to get a good physical workout." She also enjoys the book discussion groups, the short story class, the Shakespeare class, the spirituality group, the drumming workshop, attending concerts and lectures, writing for the "Gazebo," Orchard Cove's resident newsletter, the movie committee, and being with friends. Smiling broadly, she concludes, "Life is to enjoy!"
 
Blog Topics
Learn More
Orchard Cove, in Canton, MA, offers living options that span the full continuum of care, including independent living. The community is bustling with activities, from life-long learning to entertainment.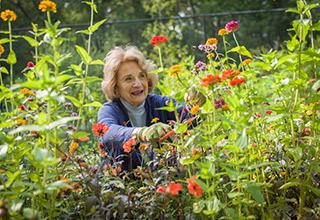 From critical health care programs to expressive art therapies to research on aging, your gift allows us to provide seniors with the best possible care today ... and tomorrow.