"There for Them": Hebrew SeniorLife's new podcast series
A resource for helping aging parents
"There for Them": Hebrew SeniorLife's new podcast series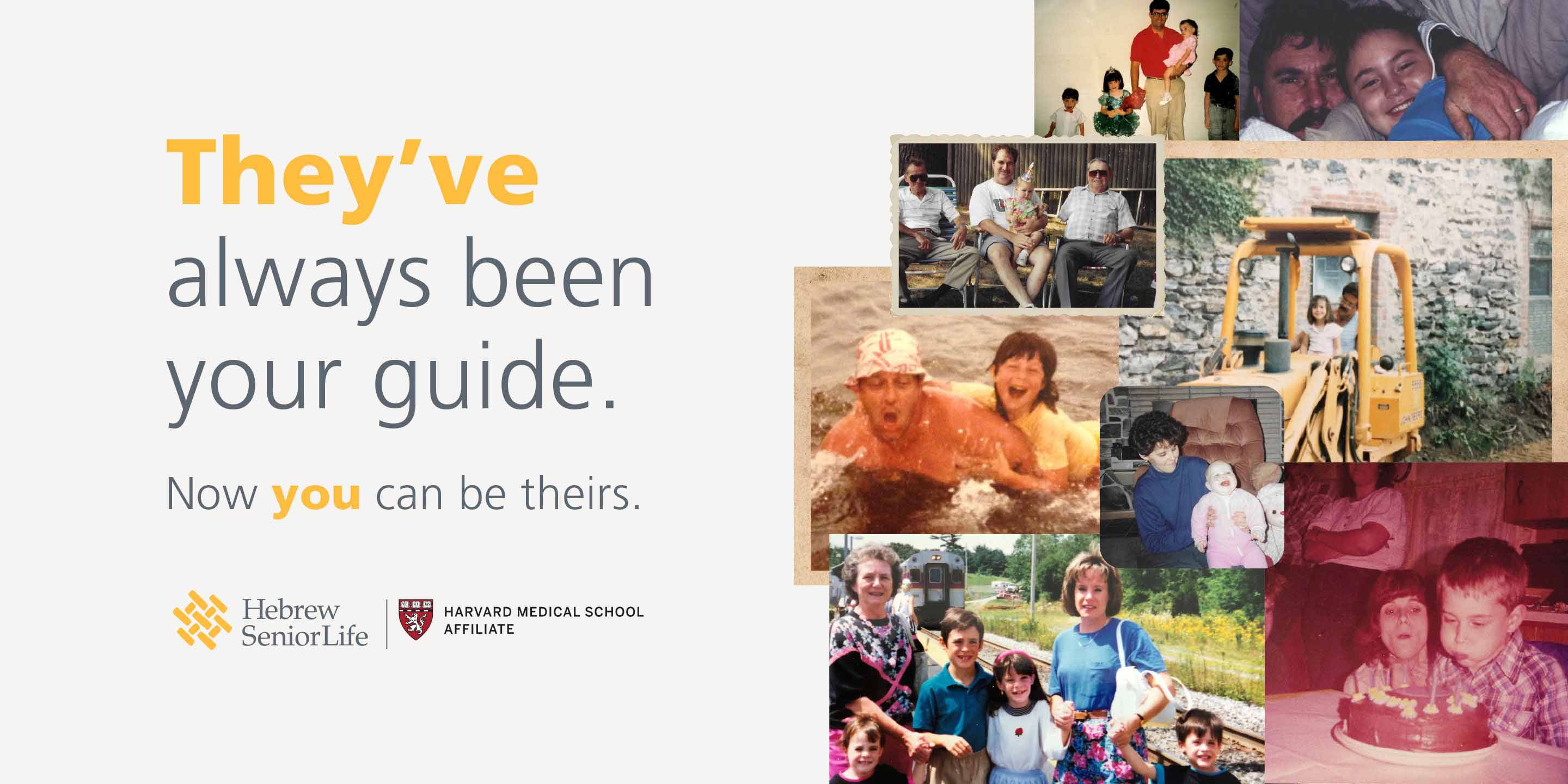 Life can be extremely hectic and there are many ways to get information in today's world. Especially if you're raising children of your own, it can be confusing to navigate when your own parents need support and help. You are moving so quickly between the demands of work and family, and can often find yourself unprepared to help your parent or loved one as they age.
Hebrew SeniorLife started a podcast, "There for Them," as a resource and tool for supporting your parents or loved ones as they explore the next step in life. You'll get advice on everything from how to start the first conversation to how to make an informed decision together.
Some other topics on our podcast include:
Long-term care – discussing long-term care options, and some misconceptions that surround it.
Memory loss – what's normal and what's not and when you should worry.
Starting the conversation – strategies for opening up conversations about aging with your parents.
Not thriving at home – the range of resources and support available when you notice a parent or loved one is not doing well at home and may need to transition into a senior living community.
"This podcast is a wonderful way to get valuable information if you're just looking for some guidance as you navigate the aging process with your parent," said Tara Fleming-Caruso, collaborative care advisor at NewBridge on the Charles and host of the podcast. "We want to make the process a little easier by providing helpful tips. My mantra here with residents at NewBridge, as well as with my own family, is that it's always too early until it's too late. The topics will help you and your family proactively navigate some of the challenges you may encounter when supporting an aging parent."
We look forward to providing information and support so that you can do the same for your aging parents or loved ones. If you have an idea for a future podcast topic, let us know by sending an email to editor@hebrewseniorlife.org, with the word "Podcast" in the subject line.
 
Blog Topics
Learn More
Listen to Hebrew SeniorLife's podcasts about different ways you can help your parents age safely ... and well.