Tips for Seniors Preparing for a Move
Getting ready to downsize? Learn how to manage the emotions and logistics of moving to a new home.
Tips for Seniors Preparing for a Move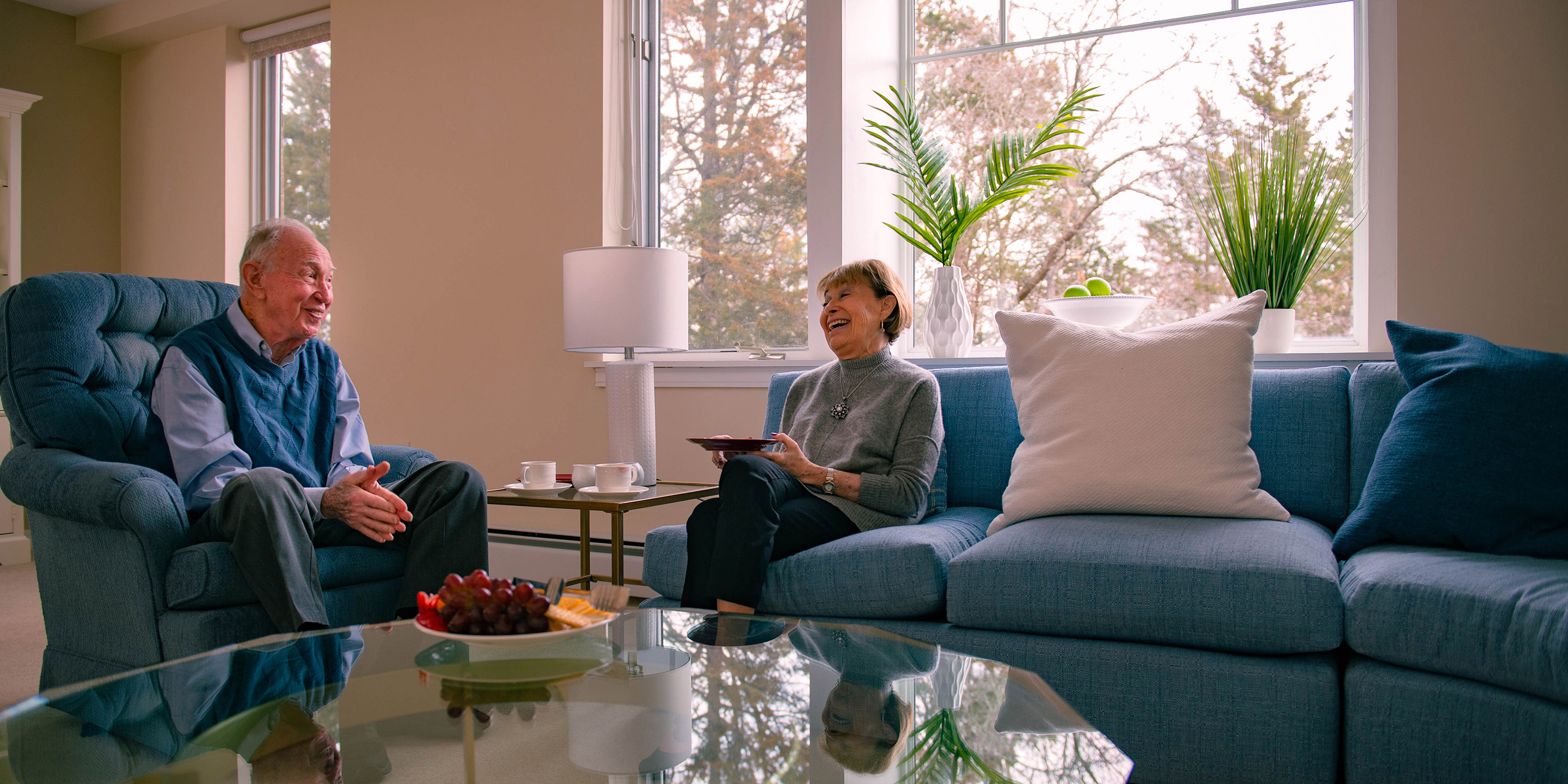 The thought of leaving your long-time home can be overwhelming for most people. The years of memories, belongings, and emotions packed into our four walls are enough to keep many people feeling anxious and reluctant when making a major life move. 
Moving into a new home can be especially hard for an older adult with a lifetime of accumulated possessions and experiences.  The moving process is already emotional and having to make a move because of health reasons can exacerbate negative feelings. Plus, moving can be expensive, especially for those already under financial strain.
However, there are ways for an older adult to ease the stress of moving and manage the process. "Change is difficult, moving and selling shouldn't be," is a phrase Dovetail Companies, founded by Erin DiCarlo and Lauren Watts, uses when supporting older adults and their families with transitioning to a new home. Dovetail, based in the Greater Boston area, provides one point of contact for all resources needed to experience a major life move with ease. Erin and Lauren recently offered us some tips and advice on how to make an older adult's move to a new home go smoothly. 
Stress Management and Moving
DiCarlo and Watts say that we as humans tend to focus and dwell on the negative. The "Negativity Bias," also known as the negativity effect, is the notion that things of a more negative nature have a greater effect on one's psychological state and processes than neutral or positive things - even when those things are of equal emotional intensity.
This bias has a 3:1 ratio, meaning we must outweigh our thoughts, feelings, and emotions with three times the amount of positive experiences just to balance out one negative influence. Given that the fears and uncertainties of moving are understandable and very emotional, they can have a disproportional effect that could outweigh the large number of positives.
Keep this principle in mind as you prepare to make a move. Remember why you considered taking this step in the first place. What aspects of your home are no longer serving you? How is the move going to improve your overall quality of life? 
"By focusing your energy on what you will be gaining with your move rather than what you may be losing, you'll begin to notice a major shift in your stamina and willingness to take on tasks that will help you make progress," says Erin.  
It's important to focus on the good things and positive parts of moving to a new place. You can think about being able to explore a new neighborhood, redecorating a new space, etc. The process of moving into a new home may not go according to your plan but if you go into it thinking positively, you'll be better equipped if things go wrong.
Make it Manageable
Planning and accomplishing every single aspect of your move is too much to take on all at once. Tackling your home one room at a time is a great way to make progress at a steady pace, ultimately leading to a smooth downsizing experience.
"Start with a room in your home that may have many items of sentimental value and focus on one area at a time," says Lauren. One example could be the dining room hutch. 
What glasses or dishware are your "must have" items? Will you need to take the entire set or will a set of six or eight work? 
If there are items that you feel a family member would like, include them! Involving family and friends in this process is both cathartic and effective. 
Talk about the memories associated with your belongings, and ask your children which items they have emotional connections to. The storytelling will help you work through your hesitance to part with items by fulfilling your need to honor their worth.
Moving Before You Sell
Typically, people focus on decluttering and downsizing in preparation for selling their home but don't yet know where they will be moving to! If you don't know where you're going it's difficult to get excited about it.
"We advise you to focus first on visualizing your ideal future," says Erin. "Which aspects of your life would be different? Where would you like to live? What would your ideal home look and feel like? Are you close to family or are you living in a different region? Once you can craft the future you desire, you can put together the pieces of your life transition plan. Once you find your new living arrangement you 'll be able to get excited about this next chapter."
It's always ideal if you can move to your new home before cleaning out and listing your home for sale. Living through a listing and selling your home is extremely stressful for numerous reasons. Financially it may not be possible for everyone, but if you can move first, you can focus on the positive aspects of your new home and lifestyle while dealing with the logistics of selling your previous home. 
Dovetail Companies says homes sell much faster and for more money when they are vacant and prepared for sale. Emotionally and logistically, older adults fare much better when they are not living in the home through the sale process. 
If you're considering a move to a senior living community, Hebrew SeniorLife's two retirement communities, NewBridge on the Charles in Dedham and Orchard Cove in Canton, have a wide variety of programs and services offered to residents and can provide a host of advantages during an uncertain time. We offer support during the moving process and can work flexibly with you to make everything go as smoothly as possible.
Are you ready to find the right senior living community for you? Explore Hebrew SeniorLife's options or contact us for more information. 
Blog Topics
Learn More
Hebrew SeniorLife offers a variety of senior living options, including independent living, assisted living, and enhanced living. There are options for every lifestyle and budget.