Training an Unpaid Army of Alzheimer's and Dementia Caregivers
Dementia and Alzheimer's care often begins at home with family members assuming the responsibility of caring for their loved ones.
Training an Unpaid Army of Alzheimer's and Dementia Caregivers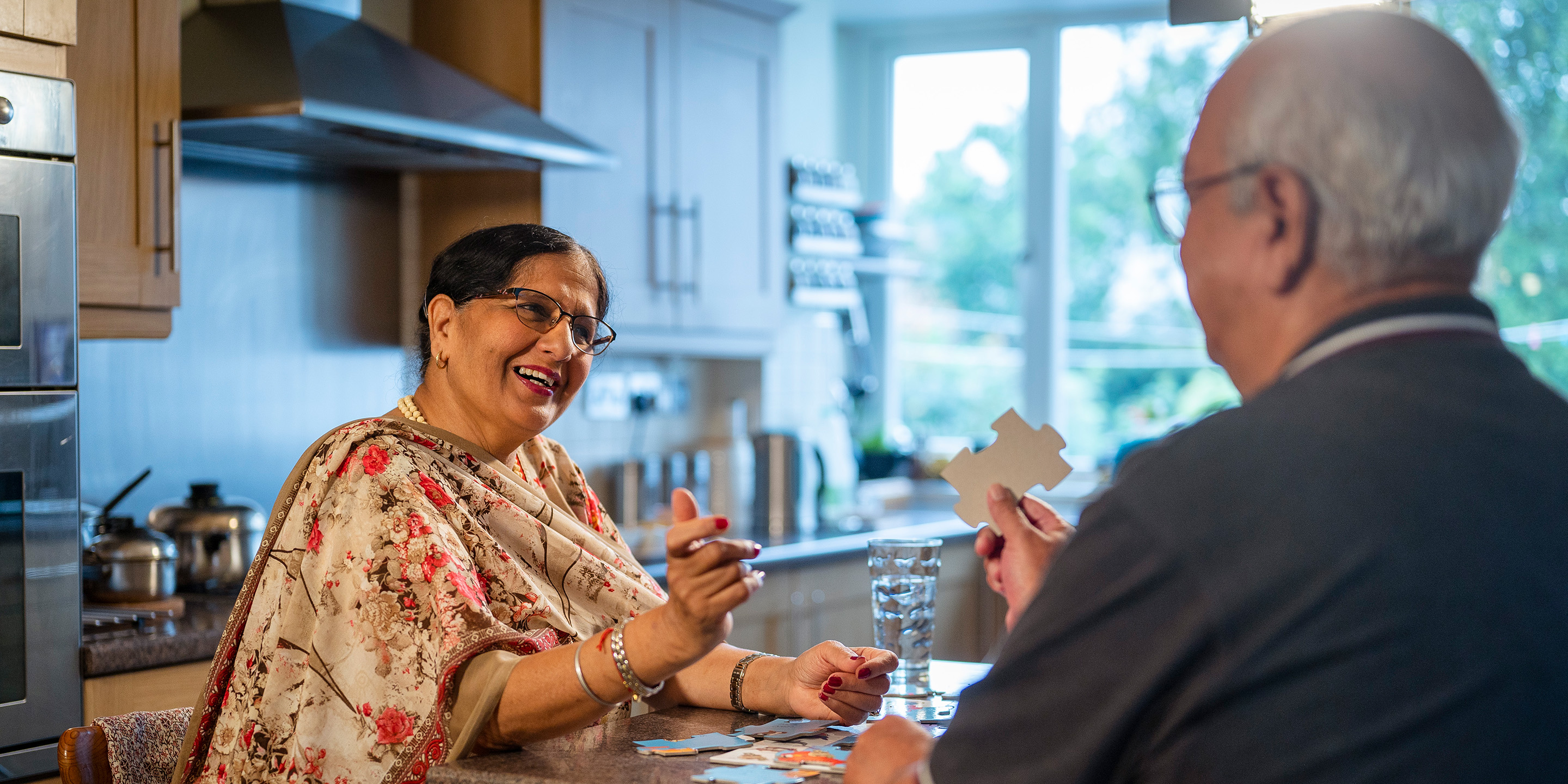 In the United States, an army of 16 million caregivers contribute 18.6 billion unpaid hours of care each year. This work is valued at $244 billion per year, all provided freely. Considering that there are 5.8 million Americans living with dementia, that's a lot of people and a lot of hours per person.
Most importantly, the invaluable—and uncompensated—hours of service they provide buttress the health care system overall. Family caregivers take on their roles for many reasons. Many prefer to have care for their loved one at home for as long as possible, but out-of-pocket home care services are expensive and not within reach for many people, so they take the role on themselves.
Simply put, our health care system needs informal caregivers, largely due to the catastrophic rise in care costs that would result from their "resignation" combined with a formal caregiver shortage that has reached a crisis point during the pandemic. 
Who is providing Alzheimer's care at home?
Family caregivers are represented in every geographical region, personal background, and cultural group.
A typical caregiver for a family member with dementia is a cisgender woman aged 50 or older, generally an adult daughter or spouse/partner, who provides well over 100 hours of direct care per month. We see many such caregivers and care recipients come through our doors at the Deanna and Sidney Wolk Center for Memory Health at Hebrew SeniorLife in Boston.
What are caregivers of people with dementia doing? 
In addition to working and taking care of their own needs, caregivers are likely to be engaging in additional household work, helping their loved one with activities of daily living (e.g., driving, moving around, dressing, bathing, feeding, toileting), providing emotional support, and coordinating medical care. If you are a caregiver, these tasks will look very familiar to you!
Becoming a family caregiver may require learning new skills and/or enhancing existing ones, especially for those who have little previous experience. For example, many people have not bathed another person. While some may have already learned to advocate for the best medical care for themselves, navigating the large (and sometimes intimidating) health care system on behalf of someone else is a whole new game. Especially when considering that dementia comes with an entirely different set of challenges and considerations.
The toll of family caregiving
Family caregiving can be very challenging as individuals change their lives and take on many new tasks, all while managing their own health and personal concerns. Past research has indicated that family caregiving can be associated with poorer physical health, mental health, and higher stress overall for the caregiver. The good news is that with specific skills, resources, and quality treatment, caregiver wellness can often be restored.
Negative outcomes like emotional distress and poor health often hinge on how stressful the caregiver perceives their situation to be. Fortunately, perception and outlook are something that can change with time and specific treatment, like mindfulness techniques or cognitive behavioral therapy. Despite the very real potential for additional stress that the burden of increased caregiving can create, it is also an opportunity for personal growth, building new strengths and skills, and resilience.
At the same time, you should watch out for signs that stress is turning into burnout, which happens when a person reaches a point where they have nothing left to give. Learn how to recognize and prevent caregiver burnout.
Alzheimer's and dementia resources for family caregivers
You may need additional help with new tasks of caregiving, and not everyone is comfortable asking for help or knows where to go to get help. Here are a few places to start:
Caregiving tasks will change in frequency and intensity across the course of dementia as needs and capabilities fluctuate. Planning for the future is a key aspect of family caregiving. We recommend talking with your providers about not only your loved one's future care, but your own as well. Read more about advance care planning.
The Savvy Caregiver program provides relevant dementia knowledge, skills, and mastery to support family members. It's offered through community and health care organizations across the country.
Support groups offer a safe environment to process complex emotions around caregiving, learn from others, and find community.
Massachusetts Family Caregiver Support Program is a state-run program that offers several different services, online education, and real-time support for caregivers of older adults. Their regional caregiver specialists are available by phone to answer questions and help find appropriate resources.
In Newton, MA, the Temple Emanuel Active Living Programs for Older Adults provide many groups to their members and the outside community. Two of specific interest are the Memory Café groups for older adults with memory problems (including Alzheimer's and related dementias) and caregiving groups. These groups are offered on a rotating basis and the program website is regularly updated. The Wolk Center for Memory Health co-presents these groups with Temple Emanuel. 
One of the challenges of caring for a loved one with dementia is piecing together different resources from different providers and organizations. That's one of the reasons why Hebrew SeniorLife launched the Wolk Center for Memory Health, to offer care not just for people living with dementia, but for their families and caregivers too. By providing all this care under one roof with one set of experts, we can help you navigate everything you need to maximize your quality of life.
Dementia caregiver support in Boston 
The Family Caregiver Program is part of the Eleanor and Herbert Bearak Memory Wellness for Life Program provided at the Deanna and Sidney Wolk Center for Memory Health. It is uniquely set up to help provide support and address the concerns and challenges facing family caregivers and their loved ones with dementia. We offer services to assess your needs, provide you with skills and support to navigate caregiving, and tailor resources.
Our services are for both caregivers and loved ones and include skill-building and support groups and the opportunity to meet one-on-one with a family caregiver specialist for individual therapy as needed.
Some cultural groups will have a unique set of caregiver needs, preferred resources and treatments, and approaches to caregiving for their family member. We are committed to providing culturally responsive care to caregivers and their loved ones, and our recommendations are based specifically on your needs, including your social, spiritual, and financial situation
If you or someone you know is struggling with the daily tasks of being a family caregiver to a loved one with dementia, we are here (and happy) to help offer support. Contact us today.
Blog Topics
Learn More
From our Wolk Center for Memory Health to our Adult Day Health program to Assisted Living to Memory Care Assisted Living, we offer a wide range of memory care services and support.
The Deanna and Sidney Wolk Center for Memory Health at Hebrew SeniorLife provides outpatient memory care services, in person and virtually, for people living with cognitive symptoms — and for their families and caregivers.