Respite Care for Seniors
A Complete Guide to Respite Care Services for Family Caregivers
Respite Care for Seniors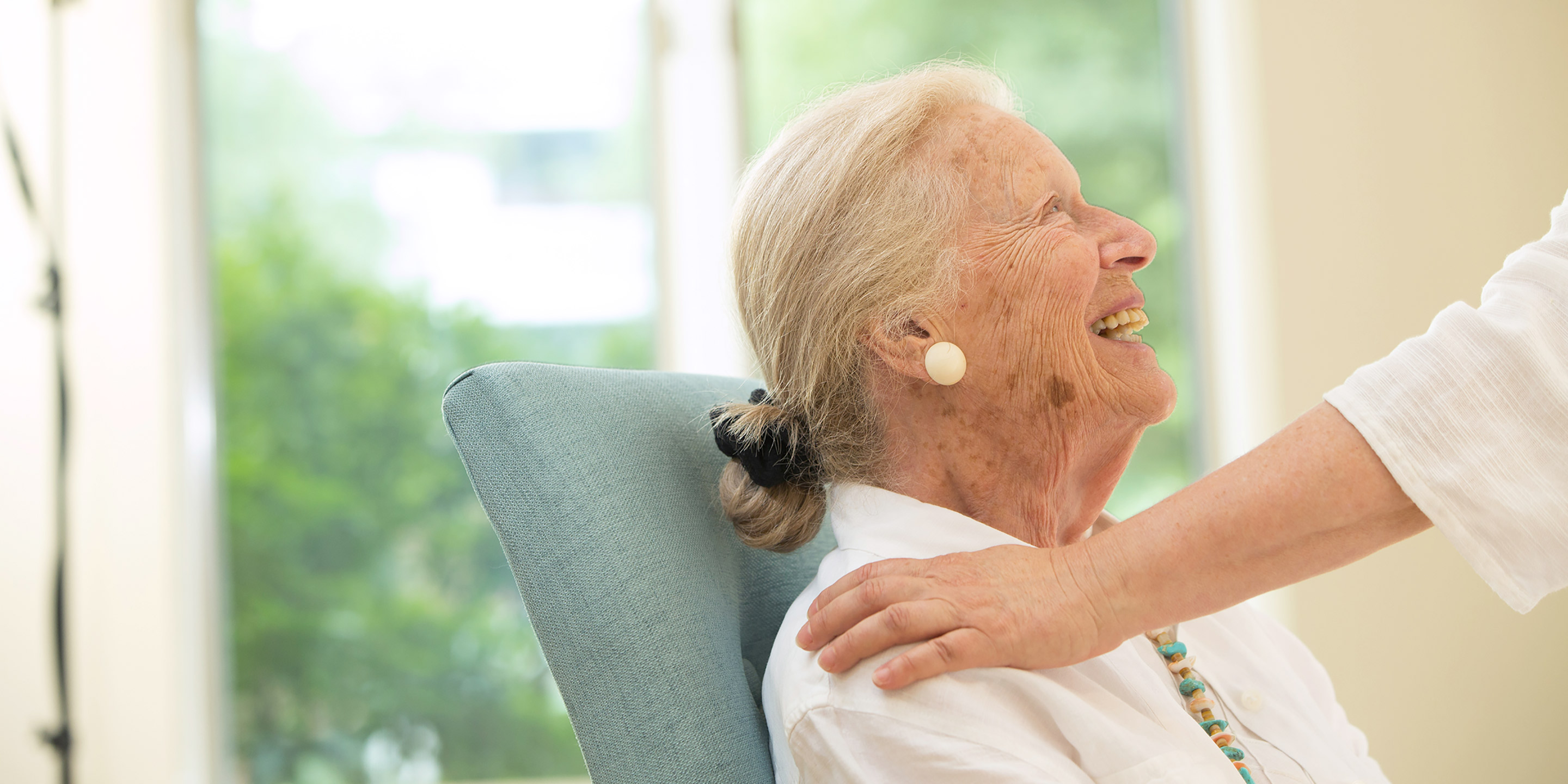 Many caregivers try their best to provide care to a loved one or an aging parent. But the physical and emotional toll can be overwhelming on a caregiver without some support or relief. Oftentimes, caregivers feel like they've reached a breaking point with the increased responsibilities. As a social worker at Orchard Cove, a Hebrew SeniorLife retirement community in Canton, MA, I've spoken with caregivers overburdened with caregiving needs. Sometimes caregivers feel like they need to reevaluate the best way to take care of their loved one. 
What is respite care?
Respite care is a break from the daily duties of a primary caregiver, which allows that person to be relieved of caring for a loved one, an aging parent, sick family member, or friend. This can include things like bathing, dressing, eating, and transportation. Respite care is provided at the person's home, at a skilled nursing or assisted living facility, or an adult day health center. Sometimes respite care is planned, or it happens unexpectedly from an emergency or recent hospitalization. Respite care can last for a few days, a few months or more, based on the needs of you and the person you're caring for.
When to choose respite care
Any time you're struggling with the care of a loved one is an appropriate time to explore respite care options. In fact, you may even want to have a plan in advance for respite care should something happen that makes you unable to care for your loved one.
Here are some examples of when respite care could be helpful:
Sometimes the stress of caregiving can turn into burnout or depression. Respite care can be helpful in providing time for you to rest and recharge. Caregiving is hard work and there's nothing to be ashamed of if you need a break.
There may be times when you're temporarily not available to provide care for your loved one, whether because of your own illness or injury, travel, or other family obligations.
For members of the "sandwich generation," caring for young children and a parent at the same time can become overwhelming. This is particularly true these days for parents who are managing remote school and work.
Your loved one may temporarily need more care than you can safely provide following a hospitalization, illness, or injury.
Respite care was a great option for Liz O'Donnell, a Dedham, MA native, award-winning writer, and creator of Working Daughter. Liz spent many years taking care of her aging parents while trying to balance the pressures of raising children and working full-time. Unfortunately, both her parents became sick at the same time and while her father was hospitalized, she realized her mother could not live alone anymore. They decided to look into respite care options. 
"It was the best-case scenario for me and my family," Liz says. "I wish more people knew about respite care. My mother was receiving wonderful meals, she had caring nurses and aides, and it helped her get the care she needed that I was having trouble providing." 
Liz admits being stressed and feeling overwhelmed by the time her mother needed respite care. She says finding a stay for your loved one doesn't need to be overcomplicated. If you're becoming frustrated, she cautions it could take some time to find the right fit but the earlier you start looking, the better the outcome may be. 
Tips for choosing a respite stay
If you're looking for a respite care stay, you are most likely already doing all the tasks of daily living for your loved one like bathing, dressing, feeding, transportation, and so much more. When considering a respite stay, there are some things you should think about before making a decision. 
First, it's a good idea to check the respite care options in your area and narrow down the list to a few you'd like to call or visit - not all senior communities offer respite stays.
Questions to ask when considering respite care services:
What services will be provided? For example, how much support will your loved one receive for activities of daily living and does that match their needs?
What are the pricing and payment options? What's included vs. available for an additional fee?
Is there a required length of stay, either minimum or maximum?
How much advance scheduling is required for respite care?
Do respite care guests have access to all community amenities?
What is the visitor policy?
Another way to look at respite care is as an opportunity to sample the community before making a more permanent move. You and your loved one can use the time to determine if a community is the right fit. At NewBridge on the Charles in Dedham, MA, and Orchard Cove in Canton, MA, seniors can come for a short-term or seasonal stay. It's a great way for someone who is thinking about moving to a senior living community to see what life is really like. 
 
There are also respite care options for older adults who wish to remain in their current living environment. For example, private care is a form of non-medical support that's provided in the home. It can include housekeeping, companionship, meal preparation, support for personal care, and more. It is typically paid for out of pocket or, in Massachusetts, income-eligible seniors can receive state-funded support.
Respite care costs
The cost of respite care is dependent on the type of care the person is receiving, including the length of time or number of days services are provided. Medicare will sometimes cover the cost of short stays in a hospital or skilled nursing facility, depending on the individual's health status and particular condition. It's best to always check with your insurance and find out all of the options before choosing a respite stay that best fits your needs. 
In Massachusetts, Aging Services Access Points (ASAPs) are local agencies that can be of great help if you need additional support caring for your loved one. They can offer referrals, evaluations, help with care plans, and information about programs that your loved one may be eligible for based on income or other qualifications. You can find your local ASAP online or by calling 800-243-4636.
If you're a primary caregiver and anxious to get relief from those duties, taking the time to find the right respite care stay is essential - not only for you but for your loved one, too. If you feel like you're in crisis mode, identifying the best respite care for your loved one can help alleviate the stress, and give you much needed break. 
Are you ready to explore respite care? Hebrew SeniorLife can help you navigate the process. Call 617-982-1359.
Blog Topics
Learn More
NewBridge on the Charles Assisted Living in Dedham, MA offers a choice of one-or two-bedroom rental apartments, along with the peace of mind that comes with knowing you have the support necessary to maintain an active lifestyle.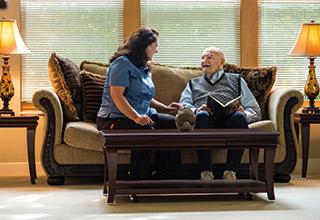 Orchard Cove, in Canton, MA, offers living options that span the full continuum of care, including independent living. The community is bustling with activities, from life-long learning to entertainment.