What is Palliative Care?
What you and your loved one should know about a type of care that alleviates suffering and focuses on your treatment goals.
What is Palliative Care?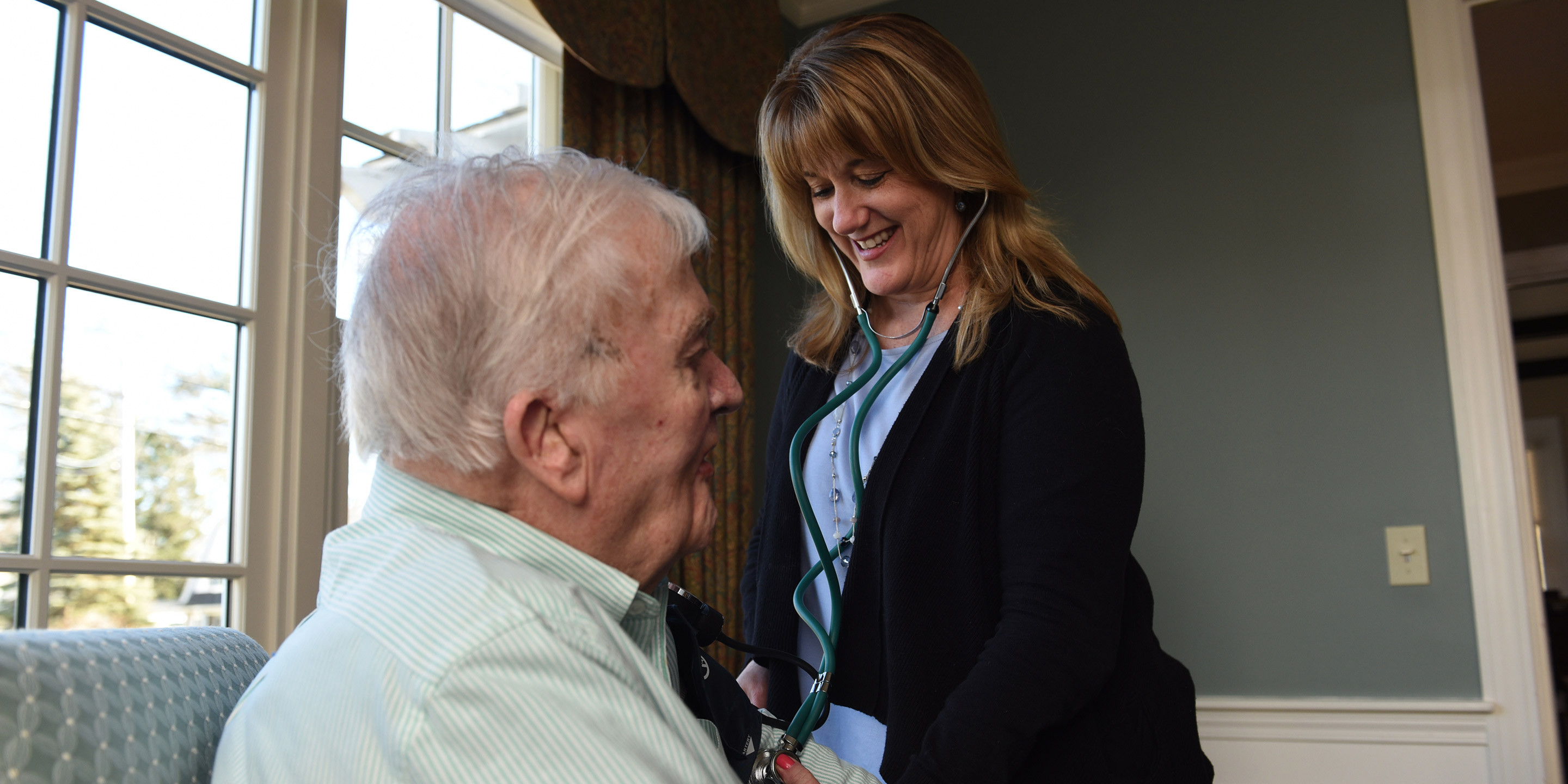 If you or your loved one has been diagnosed with a serious or chronic disease, the road ahead is uncertain. You might be wondering about your treatment options, possible side effects, the costs, and whether you'll still be able to do the activities that bring joy and meaning to your life. Palliative care specialists can help you define your priorities, talk through your options, and make a plan that honors your individual needs and preferences. It's an approach to care that you can receive at any stage of a serious or chronic illness to help you manage symptoms and address concerns that matter most to you. 
What is palliative care?
Palliative care is a specialized form of medical care for patients living with a serious illness like cancer, heart failure, kidney disease, or neurodegenerative diseases like Parkinson's or Alzheimer's. Palliative care specialists help patients define and achieve their goals of care. For example, while one person may choose to prioritize physical comfort and time at home, another may decide that they are most committed to longevity and intensive treatment. Reflecting upon and defining your priorities will help you and your team choose the plan that is right for you.  
Palliative care focuses on providing relief from symptoms, pain, and side effects of the illness. Unlike hospice care, which is meant specifically for those in the final stages of life, palliative care is appropriate for any stage of serious illness, from the time of diagnosis until death – even if curative treatment is also being sought. Palliative care specialists can also help families navigate difficult conversations, particularly when there are different opinions and perspectives about treatment plans for an older loved one.
Benefits of palliative care
Palliative care has been proven to be effective in improving the quality of life for both a patient and their family. According to the Center to Advance Palliative Care, 93 percent of patients say they're satisfied with their palliative care experience and nearly 66 percent say their symptoms improved months after their initial consultation for treatment. 
Here are seven benefits of palliative care:
Puts patients' desires, goals, and decisions first - A palliative care team will talk to you and your loved ones about your experiences, challenges, and what matters most to you. Your input will help drive the creation of a patient-centered plan of care.
Supports the patient and family - Palliative care is helpful for not just the patient, but also their loved ones and caregivers.
Helps patients and their families understand the treatment process and plans - Palliative care specialists are experts in helping you consider the advantages and disadvantages of various treatment pathways, so you can make a decision that is right for you.
Improves quality of life - Palliative care offers resources and treatments that will empower you to participate in daily life, minimize discomfort, and maximize enjoyment. 
Provides treatment for symptoms - People living with serious illness may experience symptoms such as pain, depression, shortness of breath, fatigue, constipation, nausea, loss of appetite, difficulty sleeping, and anxiety. Palliative care is best at managing symptoms.
Focuses on body, mind, and spirit - Palliative care teams offer medical, psychosocial, and spiritual support. This holistic approach helps ensure that care is patient-centered.
Reduces unnecessary hospital visits - Many visits to the emergency room are for treatment of symptoms. Palliative care can help you manage your symptoms at home when possible, and avoid an unnecessary trip to the hospital.
The palliative care team
An interdisciplinary team of specialists provides palliative care, including doctors, nurses, social workers, and chaplains. If you or your loved one needs palliative care, a primary care physician or other specialist provides a referral for care and works directly with the palliative care team to assess goals of care and treatment plans. While other members of your health care team focus on treating your underlying illness, palliative care providers focus only on treating the symptoms associated with that illness that may be standing in the way of you living your best life.
Palliative care costs and payment
Palliative care services are covered by most insurance plans, including Medicare. If you're worried about the cost of your care, it's a good idea to check in with your palliative care team and see what support they can provide. They can find out what services are covered by your health plan or you can contact your plan directly. 
Patients and families deserve dignity and choices as they navigate living with a serious or chronic illness. Here is one example of a patient who felt palliative care was the best approach to her care: 
Anne is widowed and lives in a single family home in Brookline, MA. She was referred to palliative care by her primary care physician after she fell and broke her hip. Anne had been living with dementia for a number of years and needed more support to live safely in the community. A palliative care nurse practitioner, chaplain, and social worker partnered with Anne and her two adult daughters to formulate a care plan to meet Anne's needs in the home. The palliative care team navigated challenges around dementia care options, pain management, and planning for the future. Today, Anne enjoys daily walks in her neighborhood, and her daughters express feeling confident and at peace with their decisions. 
At Hebrew SeniorLife, the palliative care team guides patients and families through sometimes difficult or challenging conversations about goals of care. We are able to support families as they participate in these transitions and make decisions with their loved ones. We offer palliative care consultations for inpatients at Hebrew Rehabilitation Center, and also through our Home Health services.
Blog Topics
Learn More
Hebrew SeniorLife offers palliative care to homebound seniors through Hebrew SeniorLife Home Health and as a specialty to patients at Hebrew Rehabilitation Center. Palliative care providers focus on treating the symptoms of illness that may be standing in the way of living your best life.