When to Get a Medical Alert System and How To Choose One
From mobile, smartwatch style devices to traditional home-based systems, we outline everything you need to know.
When to Get a Medical Alert System and How To Choose One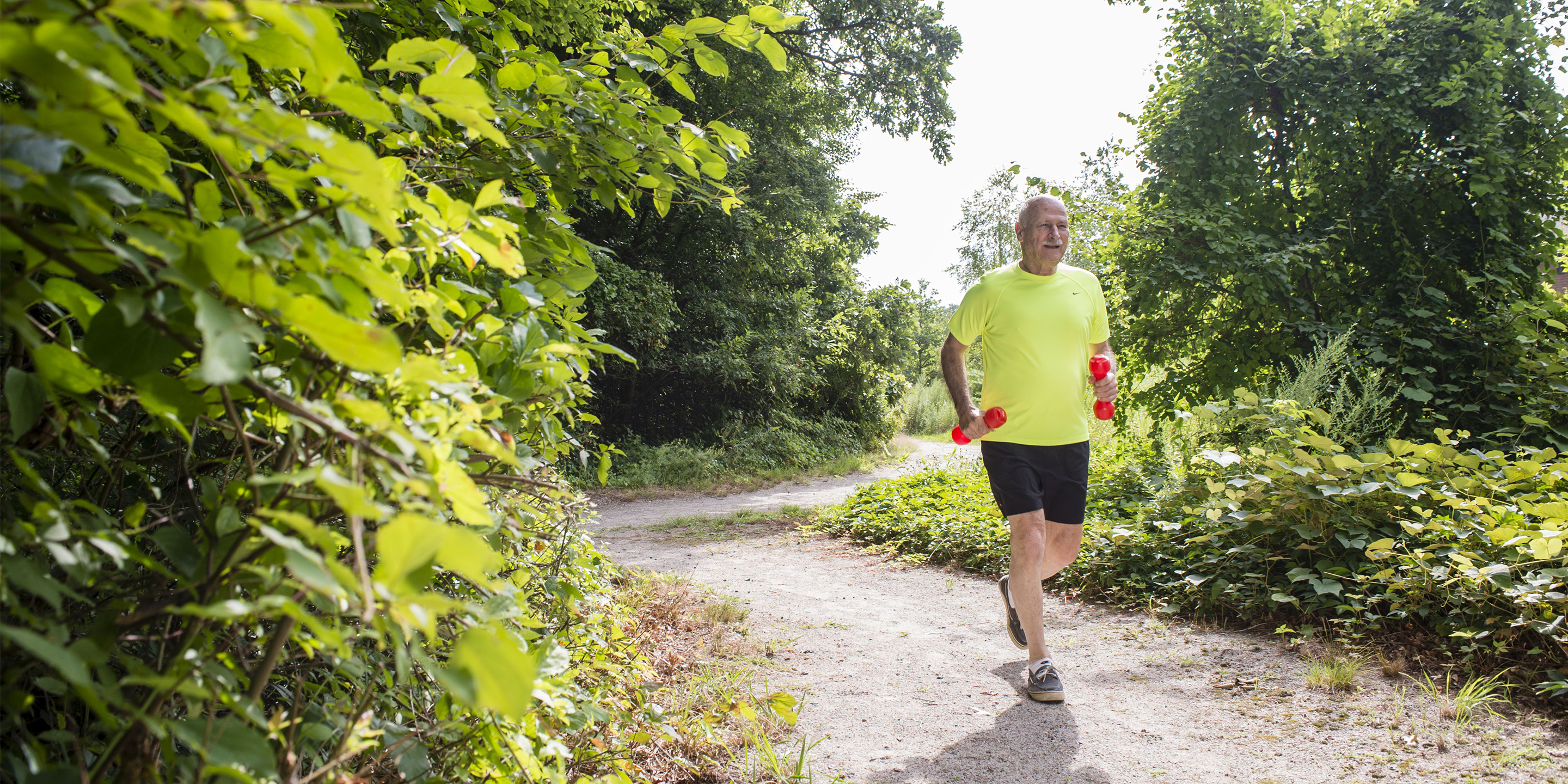 Any mention of a medical alert system often brings to mind the well known infomercial with the often parodied line: "I've fallen and I can't get up!" Nonetheless, medical emergencies such as falls or heart attacks are serious concerns with dire consequences if they are not addressed as soon as possible. 
What is a personal emergency response system?
A personal emergency response system (PERS) is a way to contact medical services in the event of an emergency. Once a distress signal is sent, it will alert other people living in the same house or it can connect the person directly to a 24/7 monitoring team trained to find out what is wrong and arrange help. This might be contacting a pre-agreed upon relative or neighbor to make sure everything is okay, or, if necessary, calling an ambulance.
Alert devices might include GPS, cellular connectivity, fall detection, medication reminders, health monitors such as blood pressure and glucose monitoring, activity trackers, and movement sensors. They might be a wearable device, smartphone app, or included as part of a home security system.
Also referred to as a medical emergency response system (MERS), urgent response device, health monitor, or fall monitor, these services provide valuable peace of mind for seniors and their family members. They are essential components to maintaining an independent lifestyle regardless of where a senior lives. 
What does a medical alert system look like?
We tend to think of personal alarms as a big, bright button worn around the neck or wrist, or placed prominently on a wall. While that can be true, advances in technology have led to the development of smartwatches like the Apple Watch, and monitoring devices that resemble more typical jewelry.  
A more subtle and visually attractive device could be more appealing to active seniors who might be apprehensive of possibly being seen as frail. Having more fashionable and unobtrusive options encourages actually wearing the device rather than leaving it behind. 
However, those kinds of devices can be less intuitive to operate so they might not be the best fit for every senior. 
Why not use my smartphone?
Some might wonder if a PERS is really necessary since we are always connected to our smartphones. However, this can provide a false sense of security as you won't always have a phone on your person. You could easily leave a cell phone on the couch when you get up to find the remote or grab a snack. If you were to fall, you might not be able to reach the phone. If you don't have an emergency response system on your body that stays with you at all times, you're at risk. While useful, a cell phone is only good if you can touch it. 
Who needs a PERS?
There are a wide variety of conditions that could necessitate a PERS. At the very least, they are a good way to help people who are aging maintain their independence since any adverse or potentially life threatening event will be met with a rapid response.
Due to the aforementioned infomercial, mobility issues putting seniors at risk of falling are the most commonly thought of uses. However, there are a variety of situations that can benefit from an alert system. 
Chronic conditions such as diabetes, heart or kidney disease, COPD, or a history of strokes could flare up at unpredictable times. Certain medications can increase the risk of falling. There are also everyday concerns that could affect anyone regardless of their health such as choking or slipping in the shower. Especially for those living alone it can be a real comfort to know that help will arrive if something goes wrong.
The specific type of device and scope of services offered will depend upon specific needs and abilities. For example, a senior with dementia might not understand how to operate the system. Limited fine motor skills could make putting on a device or pushing a button too difficult. In those cases an automatic system with fall detection services could be more practical. Additionally, certain conditions such as hearing loss, or aphasia (which can affect speech) could impact a system designed around two-way communication with a call center. 
Let's break down the different options and features:
In-home systems
One of the biggest considerations is where you will need to use an alert system. If you are a stay-at-home kind of person, a traditional in-home landline system connecting to a telephone jack or cellular network might work best. These models usually work like a cordless phone featuring a central base station that communicates with a wearable help button. Depending upon the range, some might allow you to go out to your yard, but beyond that they won't work.
Out of home systems
If you're comfortable with mobile technology and have an active lifestyle, a mobile PERS might be a better choice. Rather than a limited range, these systems connect over cell phone networks so they will work wherever you get a signal. That means that it could be a potential issue if you live in a place with poor cell phone coverage or if you tend to drop calls from a particular room in your house. In that case, you might want to stick with an in-home system. 
However, out of home systems have a big advantage beyond their portability. Many of these systems have built-in GPS capability which means that first responders will be able to find you even if you're unable to communicate with them directly. 
These systems have a little variation in their design. Some resemble traditional help buttons worn as a pendant or bracelet, some are carried in a purse or clipped to a belt, some look more like a flip phone, while others resemble smartwatches. There are also devices that connect through your smartphone, or apps that work directly on the smartphone. 
Another comparison point with in-home systems is that you will need to charge out of home systems more frequently since the battery will drain faster as you go about your day. 
Important features
If you're considering a PERS, here are some questions you should ask as you evaluate your options:
Is it waterproof?

Falls often happen in the shower, so your device should still work when wet.

What's the response time?

This can vary depending upon the device and monitoring service from a matter of seconds to over a minute. 

Is the system monitored or unmonitored?

Monitored systems connect you with someone at a 24/7 dispatching center. This service requires a monthly or annual subscription plan in addition to the purchase price for the device. Monitored systems may also have other fees, such as activation fees as well as minimum commitments or contracts. 
Unmonitored systems are usually cheaper as you often pay only for the device itself. These products can often be set up to call multiple people and to contact emergency services if you don't get an answer from someone on your list. This may not be a good option for seniors with more advanced medical needs.

Does it have automatic fall detection?

Some companies offer the option of automatic fall detection for an additional monthly fee. These devices use accelerometers to sense falls when they occur and automatically contact the dispatch center.
The most important reason for early fall detection is to make sure that an older person is not down for a prolonged period. Especially for those with underlying medical concerns all it takes is an hour or so on the floor to be at risk for dehydration, pressure damage to tissues, and death of muscle fibers.
While some may be concerned about false activations, these devices use algorithms developed through analyzing older people's movement and activity to detect true falls.
Do you need a medical emergency response system?
Medical emergencies can be unpredictable and sudden. Whether or not a senior would benefit from a PERS or MERS depends upon their general health status. Medical alert services are an important way to maintain independence and privacy. Having access to medical services day and night is a valuable consideration. For some, the value comes from the peace of mind in knowing it is there just in case anything happens.
There are a great variety of monitoring services and devices available. The best one will depend upon your specific needs and budget.
Most importantly, the stylish options resembling modern smartwatches, integrating with smartphones, or using an Apple Watch make using monitoring systems more realistic and practical. 
Looking for more peace of mind?
A PERS/MERS is a fantastic way to make sure that you can quickly get help whenever you need it. This is especially important for older people that live alone. 
Medical alert devices are a completely viable option to provide ongoing support. Another option is to have health services right in your backyard. Living in a senior living or retirement community means someone is always available 24/7 to come to your home or apartment. Want to learn more? Explore Hebrew SeniorLife's communities in Greater Boston or contact us online.
Learn More
Hebrew SeniorLife offers a variety of senior living options, including independent living, assisted living, and enhanced living. There are options for every lifestyle and budget.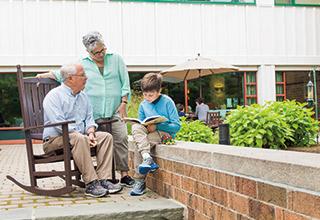 We empower seniors to meet their wellness goals using Vitalize 360, an innovative health and wellness platform that combines one-on-one coaching with research-based tools.
NewBridge on the Charles Assisted Living in Dedham, MA offers the amenities of our stimulating community, plus help with activities of daily living so you can focus on what matters to you.