Why Social Isolation and Loneliness Are Serious Health Threats For Older Adults
Tips for staying connected as we age.
Why Social Isolation and Loneliness Are Serious Health Threats For Older Adults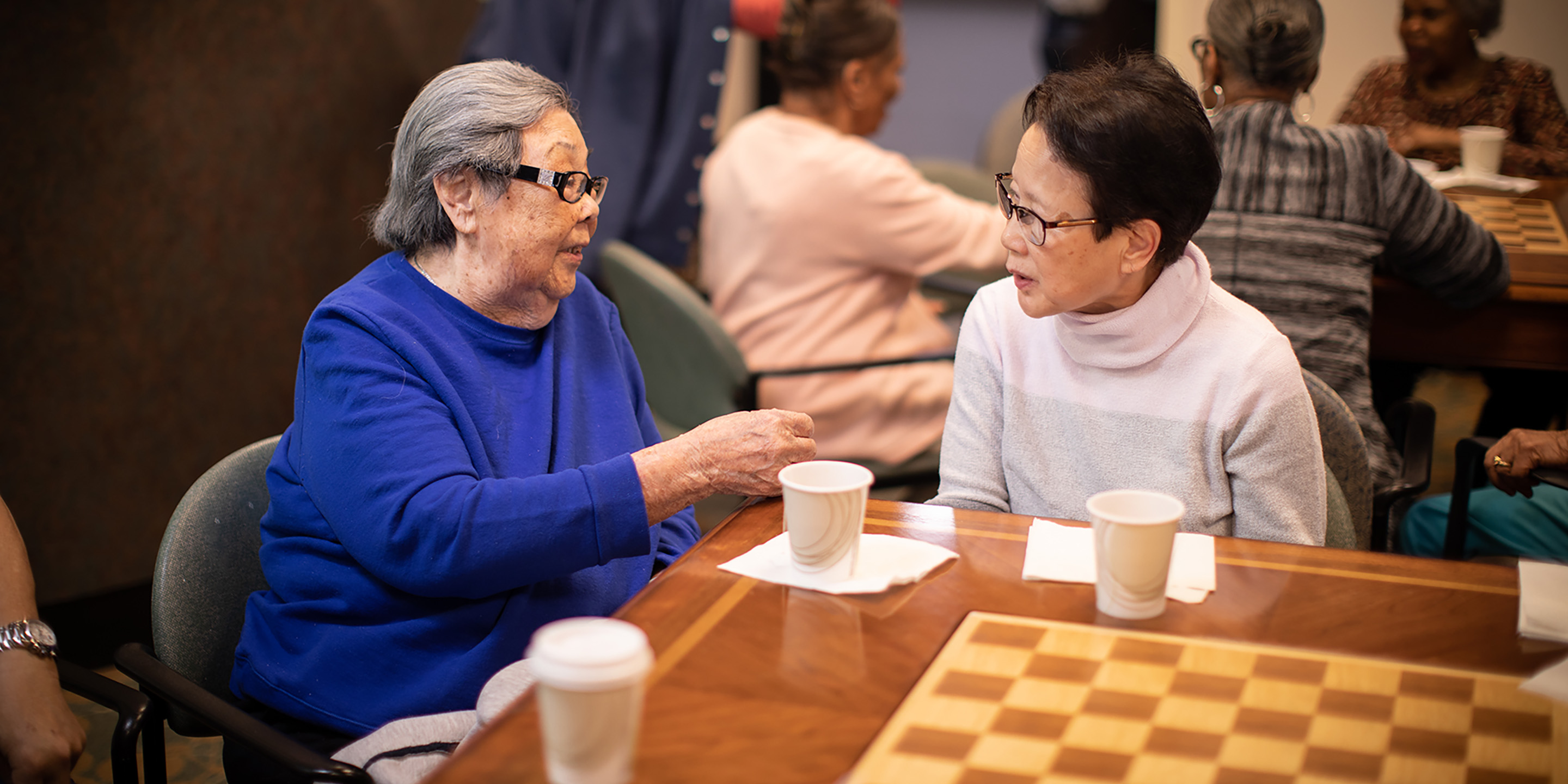 Greta Garbo, the iconic actress from the 1930s, famously quipped "I want to be alone." And who among us doesn't need "space" from time to time to be alone with our thoughts or to just do what we want on our own terms. In fact, research shows that self-imposed solitude can reduce stress, encourage self-reflection, and improve focus.
However, there is a downside to too much alone time if it leads to isolation. Human beings are social by nature, so when an individual is chronically isolated from others, it can be just as debilitating as a chronic medical condition. A considerable amount of research is ongoing looking at social isolation and loneliness in an effort to understand the causes, how it impacts health, and what we can do to combat it.
 
So how do we define social isolation and is it the same as loneliness? Although related, social isolation and loneliness are actually distinct conditions. Loneliness is subjective and has more to do with how you feel because you perceive yourself as having few or no friends or have lost a spouse or close companion.
Social isolation, on the other hand, is objective and quantifiable. Factors such as the size of a person's social network (including friends and family), level of mobility, and access to transportation, resources, and education all determine whether or not an individual becomes socially isolated. However, it stands to reason that loneliness certainly can be the byproduct of social isolation.
Why are older adults more at risk to become socially isolated and lonely?
While social isolation is not age-specific, it is a particular threat to older people. According to an exhaustive report issued by the National Academies of Sciences, Engineering, and Medicine in 2020, approximately one-quarter of community-dwelling Americans aged 65 and older are considered to be socially isolated, and a significant proportion of adults in the United States report feeling lonely (35 percent of adults aged 45 and older and 43 percent of adults aged 60 and older). Further studies suggest that 50 percent of adults older than 60 are at risk for social isolation and one-third will experience loneliness.
There are a number of factors that can trigger social isolation among older adults, including:
A major life transition such as leaving the workplace, no longer serving as the hub a family, or experiencing a change in financial status
Living alone
Loss of a spouse, partner, or friends
A medical condition such as loss of hearing, loss of mobility through disability or illness, or cognitive decline
Transportation issues
Living in a rural, unsafe, and/or hard-to-reach neighborhood
The health effects of social isolation and loneliness
According to the Centers for Disease Control, people who are socially isolated or lonely are more likely to be admitted to the emergency room or to a nursing home. Tragically, people who are isolated are also subject to emotional pain that can trigger the same biological responses as physical pain leading to chronic inflammation and reduced immunity. As a result, older adults who become socially isolated are at increased risk for a slew of medical conditions including:
High blood pressure
Heart disease
Obesity
Weakened immune function
Anxiety
Depression
Cognitive decline including dementias like Alzheimer's disease
Death
Consider this statistic – research has found that prolonged isolation is as bad for your health as smoking 15 cigarettes a day!
Then there are destructive lifestyle choices that individuals may make to combat their sense of isolation and loneliness such as increased alcohol consumption, smoking, and lack of exercise.
It's easy to see why social isolation and loneliness are now recognized as major public health issues and require a public health response.
Reducing the risk of social isolation for yourself or a loved one
First and foremost, take feelings of isolation and/or loneliness as seriously as you would a physical symptom and talk to your doctor. Be open and honest about your health habits and what's happening in your life. Your physician can monitor the toll your isolation and feelings may be taking on your mental and physical health and identify appropriate professionals to help you cope with your condition.
Then there are steps you can take yourself. There's nothing like the feeling that you have the power to make a difference in your life at any age.
Exercise, eat well, and get enough sleep - Joining a walking club or working out with a friend provides double benefit by helping you remain both physically and socially active.
Find an activity that you enjoy - restart an old hobby, or take a class to learn something new. You might have fun and meet people with similar interests. Staying engaged with activities you like can also help you manage stress.
Stay in touch with family, friends, and neighbors in person, by email, social media, voice call, or text - daily is ideal.
If you're not tech-savvy, sign up for an online or in-person class at your local public library or community center to help you learn how to use email or social media.
Consider adopting a pet if you are able to care for it. Animals can be a source of comfort and may also lower stress and blood pressure.
Introduce yourself to your neighbors and nurture meaningful relationships that promote not only friendship, but also an increased sense of security.
Check out resources and programs at your local social service agencies, community and senior centers, and public libraries.
Take advantage of transportation options available for older adults in your community so you don't become homebound.
Join a cause and get involved in your community.
And finally, perhaps the most impactful action you can take is a move to a senior living community.
The advantages of a senior living community
A good senior living community provides ample opportunity to put all of the tips mentioned above in action. Between events, activities, clubs, dining venues, and having neighbors your own age, many residents discover new friends that end up feeling like family.
Nowadays there are an increasing number of communities available to older adults. Hebrew SeniorLife, for example, offers a number of options that offer diversity in terms of income, location, and design.
 
In my years of working with residents at Orchard Cove in Canton, I've seen firsthand how older adults thrive when they join our community. I've also learned that isolation comes in many forms.
 
As an example, sometimes you don't need to be literally by yourself to feel isolated. When an older spouse or partner becomes a caregiver, the stress can trigger a sense of isolation. Joining a senior living community can provide support physically, medically, and emotionally, benefitting both partners.
With resources available to support good health for both body and soul, a senior living community can be one of the best medicines for combating isolation.
Interested in learning how you can join a community of like-minded friends? Come take a tour of Orchard Cove, or contact us today to learn more about all Hebrew SeniorLife's independent living options so you can live your best life.
Blog Topics
Learn More
Orchard Cove, in Canton, MA, offers living options that span the full continuum of care, including independent living. The community is bustling with activities, from life-long learning to entertainment.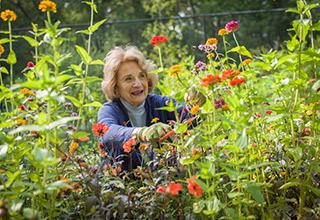 At NewBridge on the Charles in Dedham, MA, you'll find modern senior living on a 162-acre intergenerational campus. We offer a complete continuum of care to support your best life, as you define it.