10 Summer Exercise Tips for Seniors
10 Summer Exercise Tips for Seniors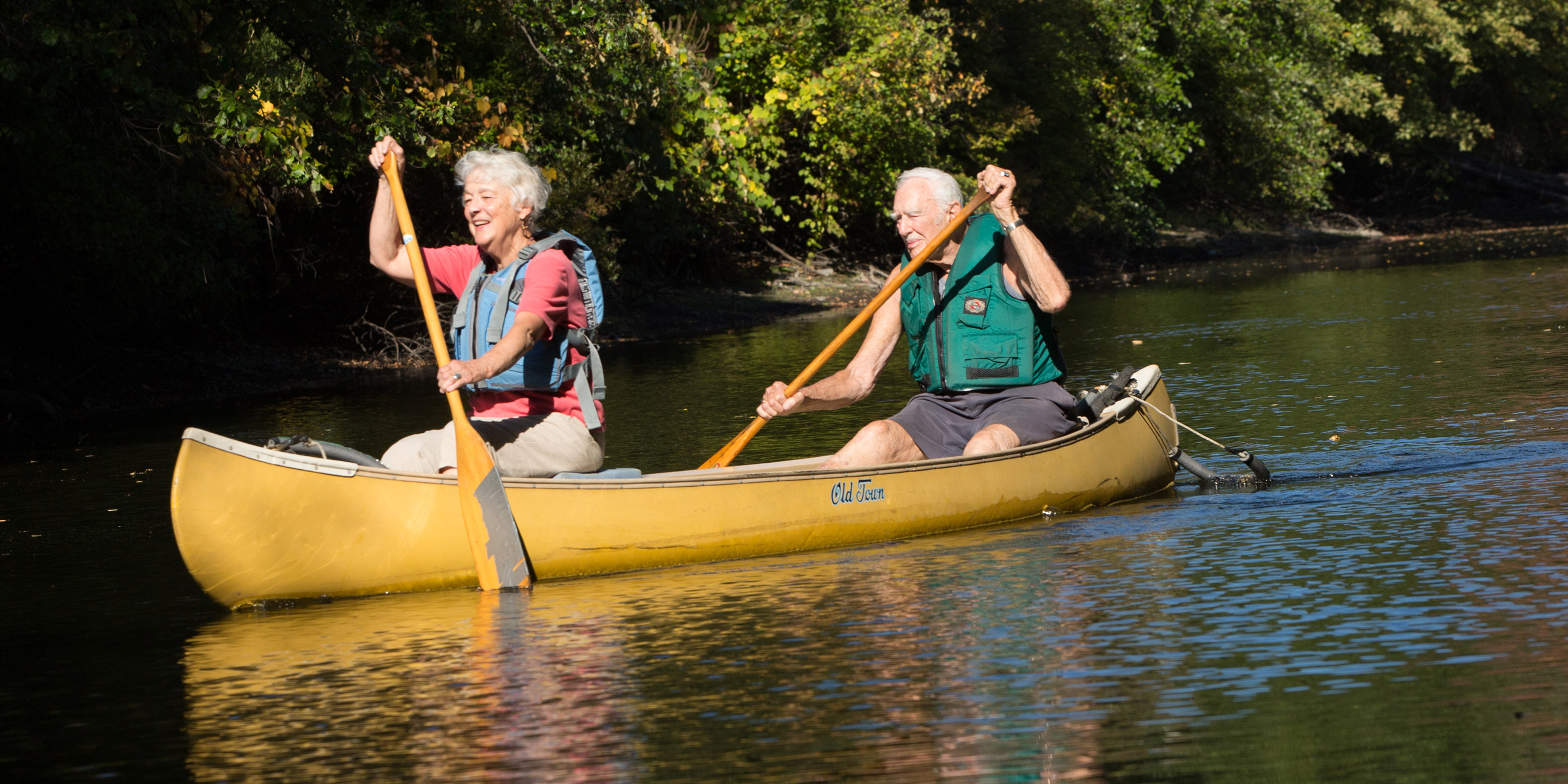 Ahhh the summertime and outdoors beckons. From golf to gardening, there is no lack of excuses to get outside and soak up some sun. There are so many activities that not only offer a great workout, but are fun to boot – and we all know that exercise is key to aging well, right?
At the same time there are precautions that you should take when participating in outdoor activities to make sure risks don't outweigh the benefits. Here are ten tips to get you on the right track:
Consult your doctor before beginning any exercise program, even if it's billed as an easy exercise for seniors.
Stay hydrated – make sure you drink plenty of water when working up a sweat. Carry a water bottle with you when you leave the house, especially if you are gone for most of the day, and drink from it regularly.
Avoid exercising between 10:00 am and 2:00 pm when the sun is at its strongest.
Use sunscreen with an SPF (sun protection factor) of at least 15—higher is even better—applying it liberally and often, and after swimming (even with waterproof sunblock).
Exercise with a buddy – don't go it alone. Not only can you motivate each other, but there is someone with you should you need help.
Wear protective clothing, a wide-brimmed hat, and sunglasses, especially if you require a prescription.
When swimming, make sure a lifeguard is on duty and you're swimming with a friend.
Wear proper gear, such as a helmet when biking and a life jacket while boating. Make sure you select proper footwear for your sport of choice and that it fits properly.
Know your limit. Don't push yourself. There are plenty of days ahead and time to build strength and stamina.
Apply insect repellent to protect yourself from insect bites that spread illnesses.
With a few simple precautions and a common-sense approach you can enjoy a healthy, active and safe summer. 
Blog Topics
Learn More
Our exercise physiologists specialize in fitness for older adults and will develop a personalized exercise program for you.
We empower seniors to meet their wellness goals using Vitalize 360, an innovative health and wellness platform that combines one-on-one coaching with research-based tools.