Five Reasons Why Now is a Good Time to Move to a Senior Living Community
Are senior living communities safe?
Five Reasons Why Now is a Good Time to Move to a Senior Living Community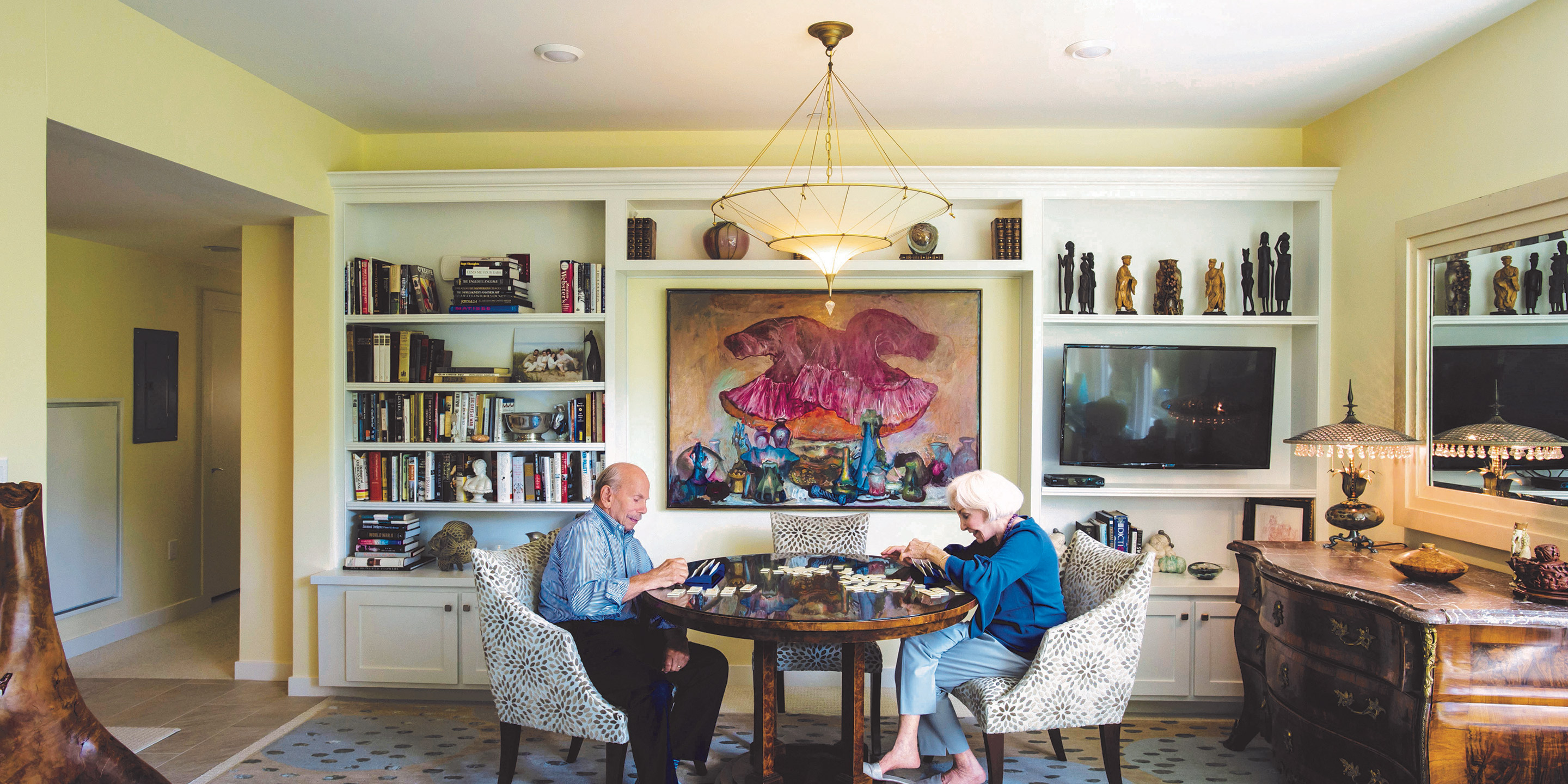 As the coronavirus pandemic sweeps the world, both organizations and individuals have been forced to adjust their practices and behaviors in so many ways. "Normal" looks very different now than it did only a short while ago and will only continue to change for all of us. Many people are wondering, are senior living communities, including assisted living and independent living, safe during COVID-19? In this environment, the highest quality senior living communities have adapted quickly and responsibly. Those that do it best are, more than ever, some of the safest and most fulfilling places for an older adult to live. While moving into assisted or independent living during a global pandemic could be perceived as a challenging decision, we believe now may be the smartest time to make that move.
If you're not certain that now is the right time, picture what the upcoming winter might look like for you. While the summer has provided for many safe outdoor opportunities, these are likely to diminish as the weather grows colder. Many older adults have become more isolated as a result of precautions to prevent the spread of COVID-19, with activities cancelled, favorite places temporarily closed, and unease about being in public settings. However, senior living communities have spent the summer planning what a safe winter looks like, with opportunities for indoor exercise and dining, lifelong learning, live entertainment, and more.
As a collaborative care advisor for Hebrew SeniorLife, New England's largest nonprofit provider of senior health care and living communities in the Greater Boston area, I continually see first-hand how living in a senior living community has many advantages.  For older adults, moving to a senior living community can be helpful in maintaining and developing new social relationships and interests, pursuing hobbies, accessing on-site services and supports, and remaining active. While these may all look a little different these days, they're still important parts of community life. Senior living communities are a place to grow, not just a place to live.
Here are five benefits of a senior living community in a post-COVID-19 world, and what you can look for if you're thinking of a move:
Necessities are handled for you. 
There are safe delivery systems in place for getting groceries, meals, medicine, and deliveries - there's no need to go out in the cold and dark to shop during special "senior hours." Communities offer some home maintenance (appliance repair, back-up power, etc.) and a built-in 24/7 support system of dedicated on-site employees like IT support, housekeeping, and security. The staff is there for your specific needs, reducing your need to rely on adult children or other family members should you be unable to leave your home, whether that's because of a snowstorm, illness or injury, or how you choose to reduce your risk of infection. Hebrew SeniorLife's communities were able to pivot operations almost overnight at the beginning of the pandemic, and will continue to adapt and remain agile as the situation changes. 
 
Wellness and health care services on-site. 
Some senior living communities, including NewBridge on the Charles and Orchard Cove, offer access to a medical clinic on-site for primary care, medication management, prescription refills, and even specialty services like physical therapy. Their fitness centers and outdoor spaces are reserved just for residents, reducing the risk of community exposure. Having health care and wellness services fully integrated into the living community, with staff who take a whole-person approach to care, provides an extra layer of protection and reassurance during a pandemic. 
 
Strict infection control policies. 
The common areas like lobbies, elevators, hallways, and mailrooms are being heavily sanitized. All staff members are trained to follow best practices to prevent community spread of COVID-19, are being screened before each shift for symptoms of the virus, and are obligated to not come to work when they're sick. Hebrew SeniorLife communities have access to the organization's hospital-level infection control department which continually optimizes these practices. They're working closely with the Massachusetts Department of Public Health and local boards of health, following guidance from the Centers for Disease Control and Prevention. Also, many senior living communities have adopted testing, screening, and contact tracing for residents, staff members, and visitors.
 
Safer socialization. 
The strongest senior living communities offer safer socialization than anywhere else. New communal practices like scheduled dining, small group gatherings, and frequent sanitation will allow seniors to move about with confidence. Many communities have also quickly introduced virtual, interactive programming including lectures and discussions, spiritual studies, fitness classes, book clubs, knitting groups, and more. Staff can facilitate introductions to people and activities that match your individual interests, allowing you to contribute to a vibrant community.
 
Financial stability. 
In uncertain times, once you're a resident of a community, there's no need to worry any longer about taking care of a home or what the value of it will be when you want to sell. In the Greater Boston area, the current real estate market is very strong for sellers, and the future of the market may be hard to predict.
Every senior living community has different policies and protocols, so be sure to explore them closely. As a Harvard Medical School affiliate, Hebrew SeniorLife has led the way in data-based policies and best practices, with many other organizations turning to us for guidance. Just remember, whether one chooses to move to a senior living community or not, our lives will not return to the old "normal" anytime soon. Moving to the right senior living community can provide a host of advantages in a very uncertain time. 
Are you ready to explore the right senior living community for you? Explore Hebrew SeniorLife's options or contact us for more information. 
 
Blog Topics
Learn More
Hebrew SeniorLife offers a variety of senior living options, including independent living, assisted living, and enhanced living. There are options for every lifestyle and budget.